Vanilla, cinnamon and Greek yoghurt topped with fruit and nut toppings is one of my go-to breakfast, pre- or post- workout meals, lunch or even a lazy dinner. Basically, it works anytime of day where you need something healthy and easy. While simple looking, this bowl is the perfect and delicious mix of lean protein, probiotics, vitamins, antioxidants, natural anti-inflammatories and healthy fats.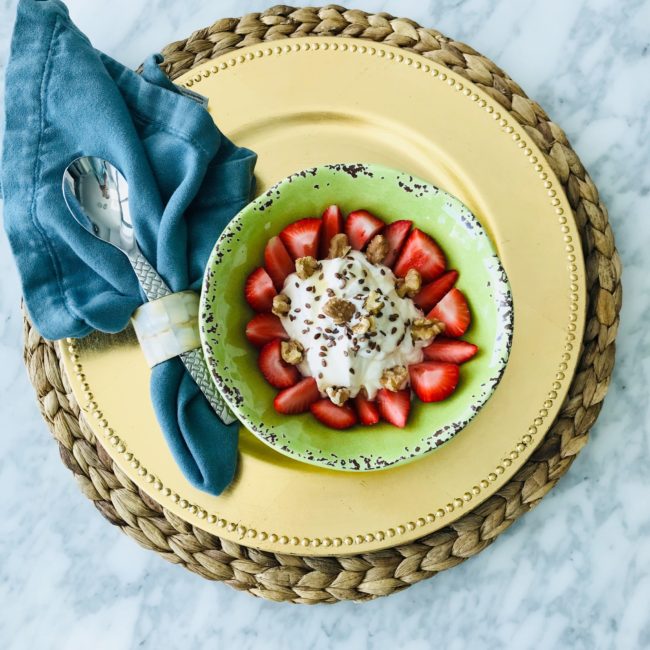 I always have these healthy staples in the house: Greek Yoghurt, a pantry stocked with a variety of raw nuts, a piece of fruit, vanilla extract, cinnamon & honey. This means, if all else fails, I can whip up at least one healthy meal.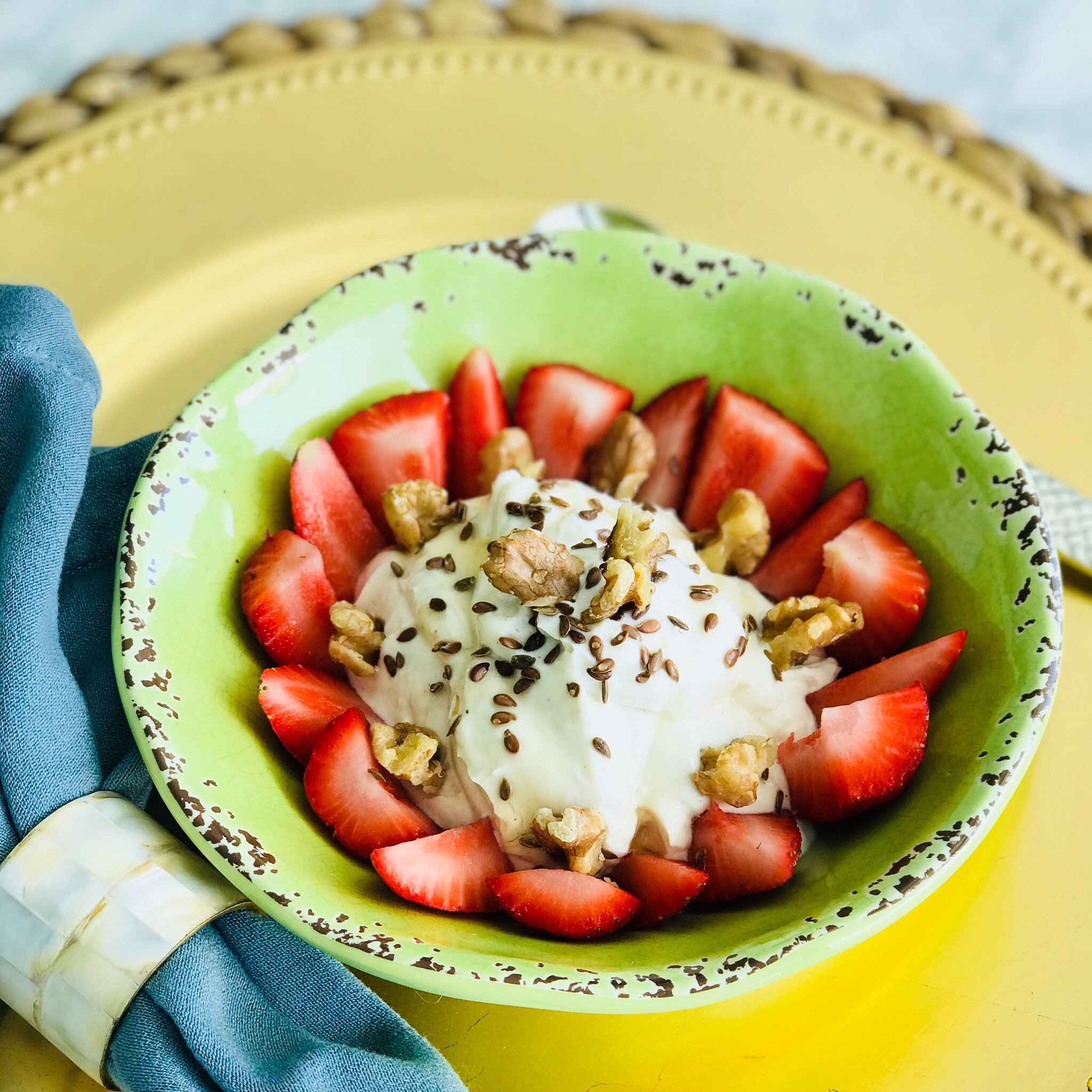 Ingredients:
1 cup whole fat Greek Yoghurt
1/2 tsp pure vanilla extract
2 pinches cinnamon
1/2 cup sliced strawberries or other fruit
1 tbsp toasted raw nuts (roast raw nut in a dry pan over medium heat for extra flavor or skip this step if short on time)
Flax seeds
Honey
Directions:
Whip yoghurt with cinnamon and vanilla extract. Top with 1/2 cup sliced fruit, flaxseed and roasted walnuts. Drizzle with honey.
ENJOY!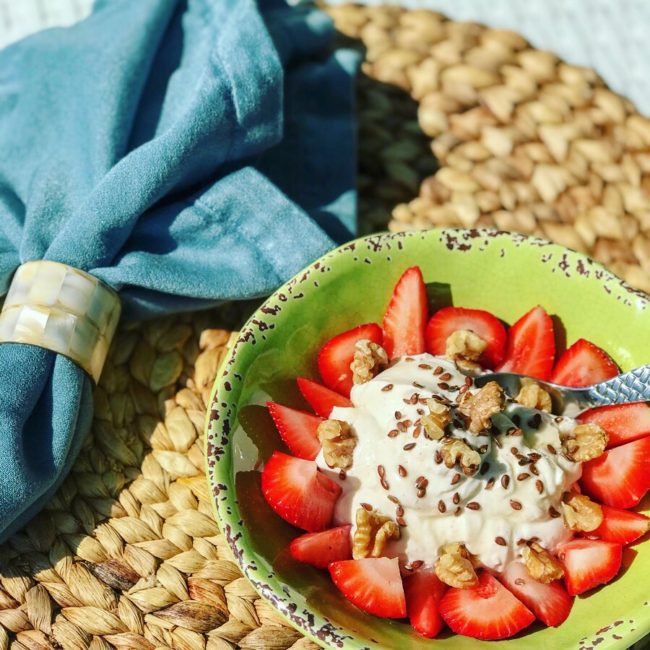 As always, thank you for stopping by Jackie Unfiltered. You might ask yourself why did Jackie take the time to post such a simple recipe?  I started this blog to share real information that will help real women in their real lives. I have no interest in using hard to find ingredients to create recipes that no one will ever use. This isn't about food or fashion art. You will NEVER see me doing a headstand on a rock in the middle of nowhere. This website is and will always be about a regular woman trying to eat healthy, look stylish and be in the best shape possible.  That is my definition of self-care. #CarryOn
Xoxo,
Jackie