My favorite jewelry designer Lulu Frost is having her annual sample sale. Click HERE to shop all my favorite baubles at bargain basement prices. EVERYTHING is marked down from Art Deco inspired earrings to statement necklaces. These accessories turn your basic white tee and jeans into picture snapping street style worthy ensembles or an inexpensive white dress into the perfect spring outfit.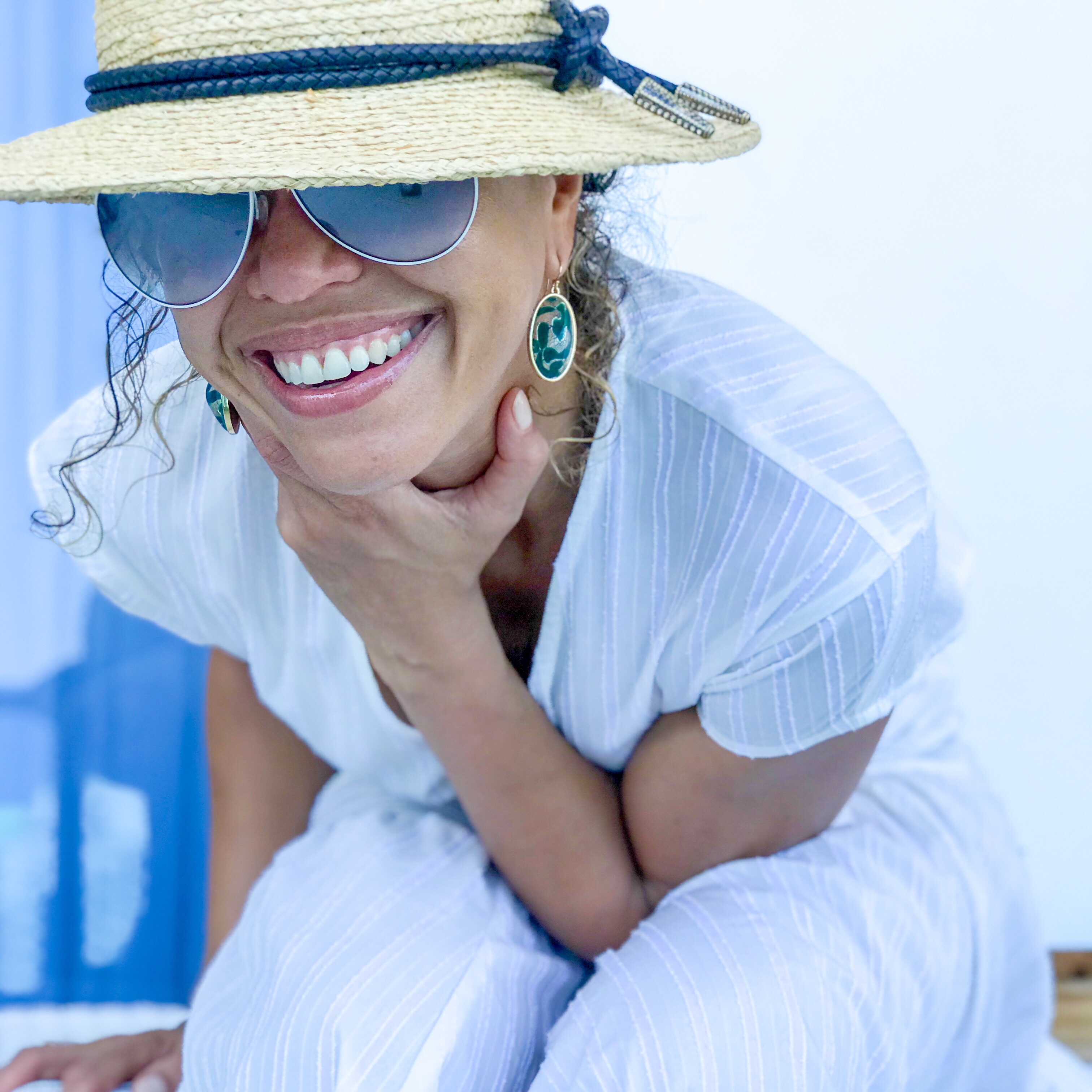 Click HERE to check out the earrings worn above. I built the whole outfit around these 60's inspired green, silver and gold earrings. I wanted the green to pop against my easy white dress and straw fedora while catching the hazel tones in my eyes.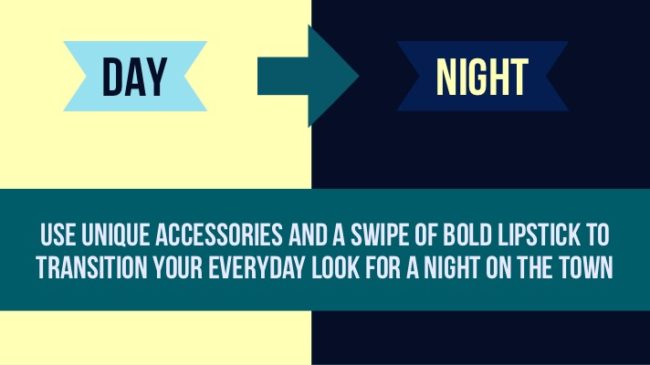 I have worn the Aurora Choker featured below with everything from a casual gingham top to a black tie event. It's edgy enough for daytime but the sparkle makes it the perfect addition to an evening ensemble. I also love this choker layered with longer necklaces. Don't be afraid to pile it on for a unique look!!
DAYTIME LOOK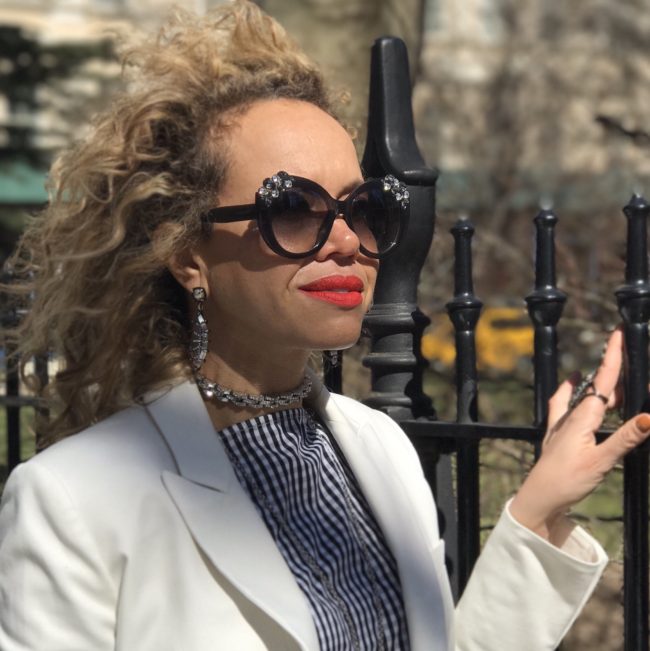 NIGHTIME LOOK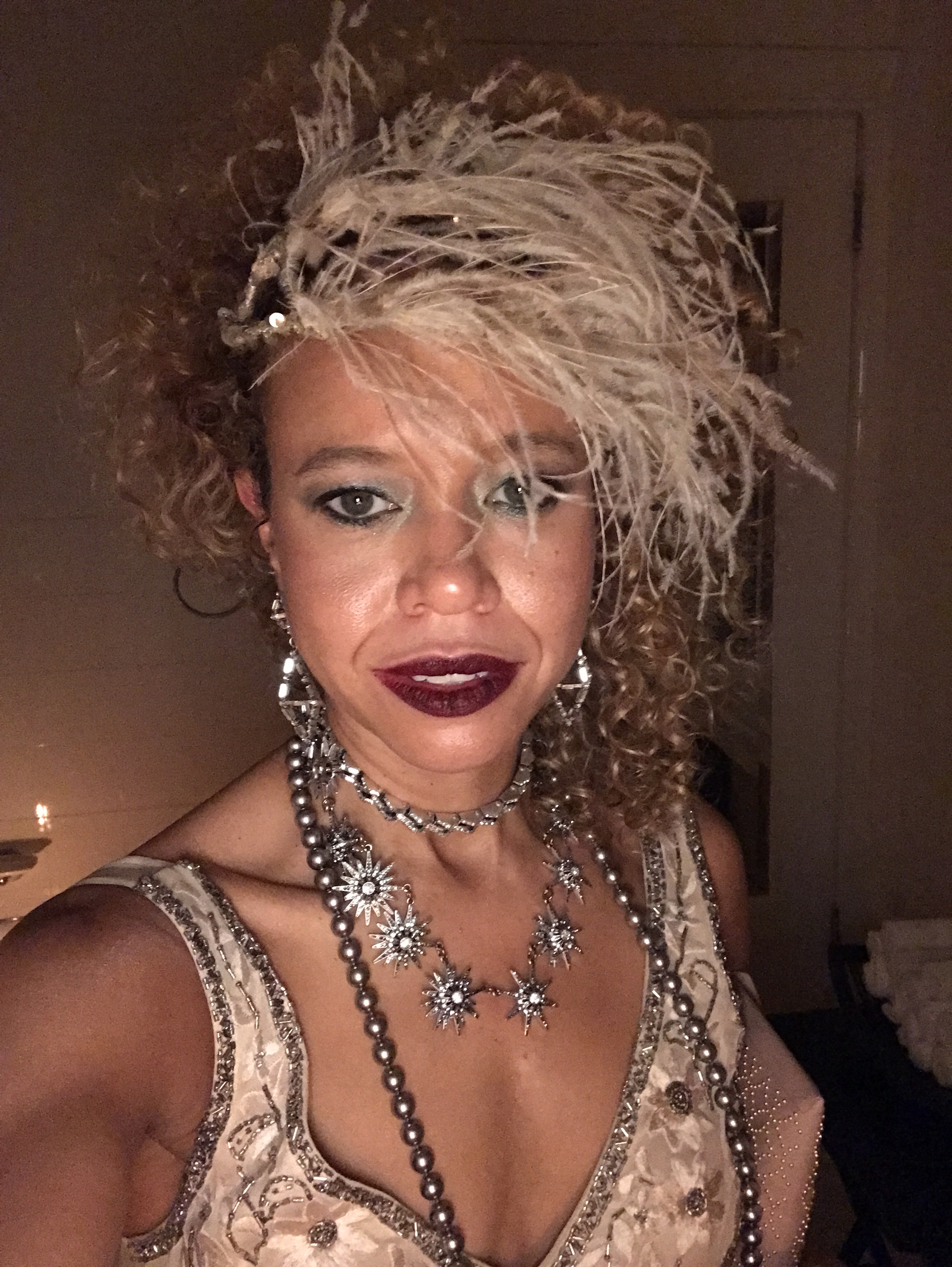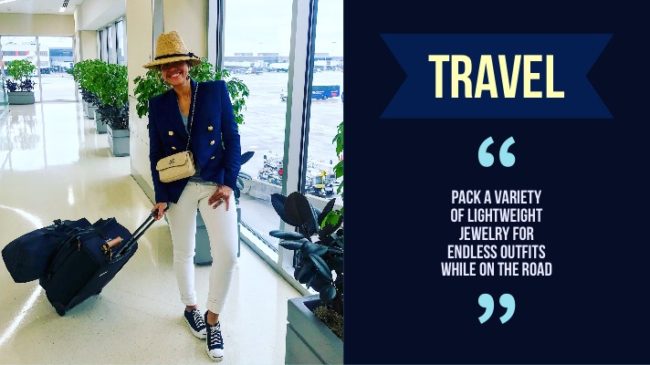 If you follow my travels on social media then you know I NEVER EVA check bags.  I don't have time or inclination for lost luggage, waiting in lines or any other airport shenanigans.  However, my travel style goals are to dress so chic that it looks like I have a trunk full of bags.  I accomplish this by packing similar colors so I can mix, match and rewear items.  Also, I take lots of accessories like lightweight jewelry to layer and statement pieces that really amp up a basic tee shirt, blazer and denim.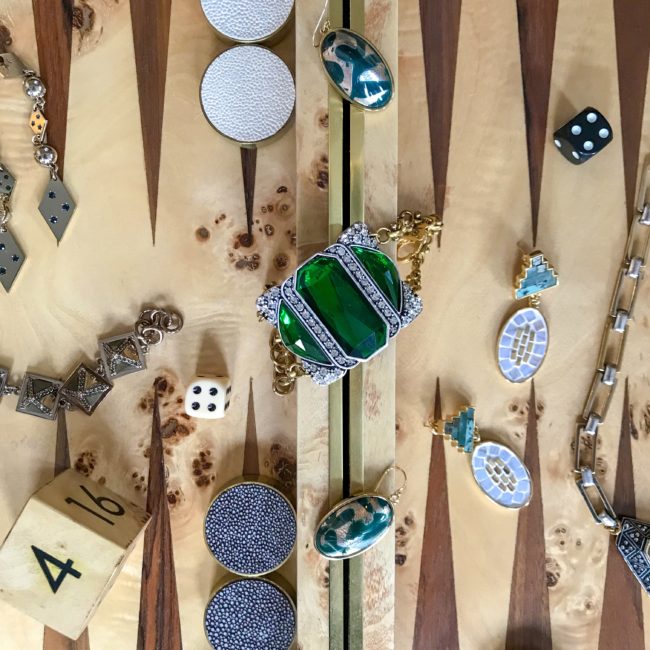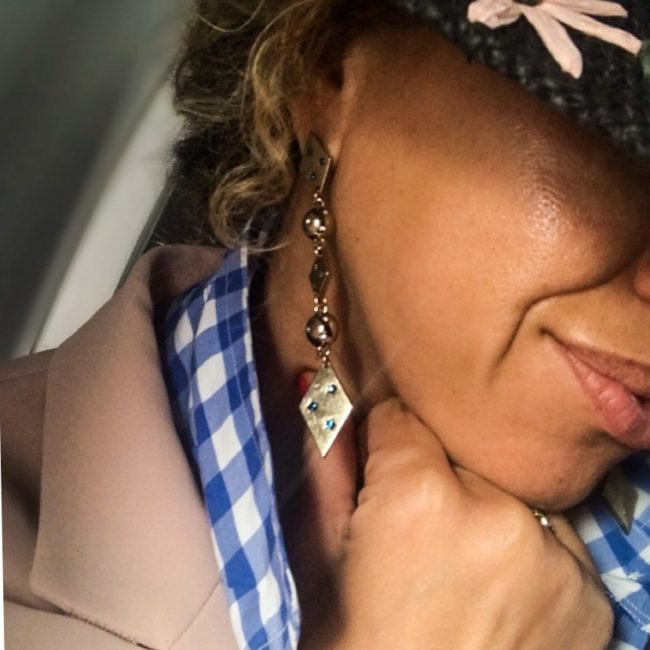 Click HERE to shop these lightweight drop earrings with turquoise stone detail.  They are the perfect touch of glam for a travel outfit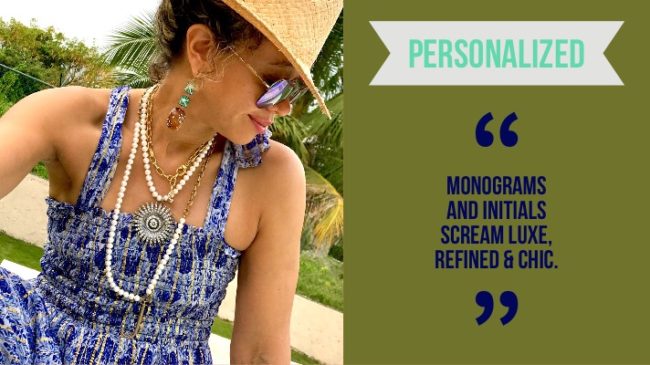 My pearl and brushed gold Lulu Frost  "J" necklace, which I fondly refer to as my "Carrie Nameplate," is part of the iconic Plaza Collection (remember the necklace namplate that Carrie wore all the time in the original Sex & the City television series).  I love the vintage quality of this statement piece as the molds for each letter and number in this collection are replicas from the original New York Plaza Hotel.  Sadly, the Plaza Collection is not included in this Sample Sale but it's always a good buy.  Click HERE to grab your initial or favorite number and then design the chain you like: pearls, gold, silver, long or short.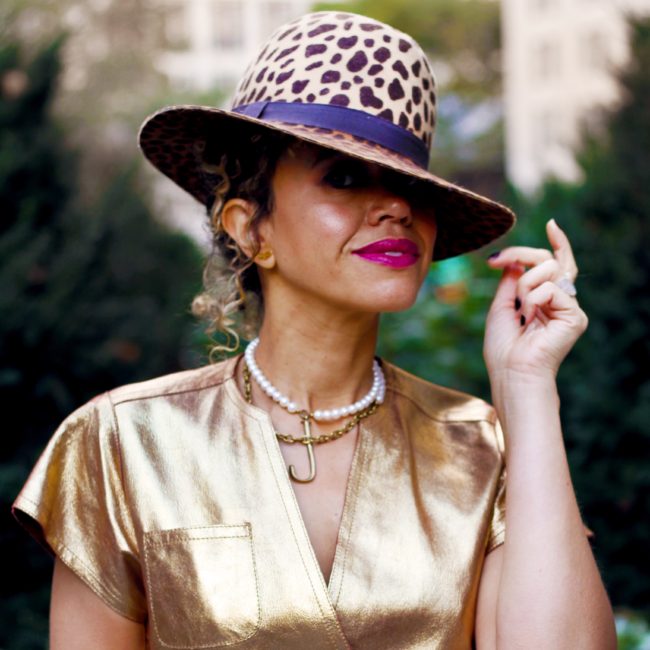 As always, thank you for stopping by Jackie Unfiltered. Happy Shopping my friends and remember what I say about about jewelry and accessories: "
Go big or go home. Don't wear one necklace, wear three. One ring? Please. One on every finger maybe. Remember that the armstack is the single best invention since the automobile.
Xoxo,
Jackie
PS:  Some (not all) of the items featured were gifted to me by LuLu Frost as an influencer.  Don't be mad at Jackie.  Can I live a little too?