With over $400 worth of chic beauty, fashion and accessory finds for just $99.99, Rachel Zoe's Box of Style perfectly prepares us for spring, one of my favorite fashion (and life) seasons.
Even before blogging, I subscribed to the Box of Style. A longtime lover of Rachel Zoe's California chic girl aesthetic (boho vibe with a double dose of glam and always glowing skin), her box of goodies kick off every season for me.  This spring box is my ALL-TIME favorite. The palm print kimono "hero piece" speaks to me. I love how it can take you from a day frolicking on the beach to a night on the town. This piece alone is worth the 99.99.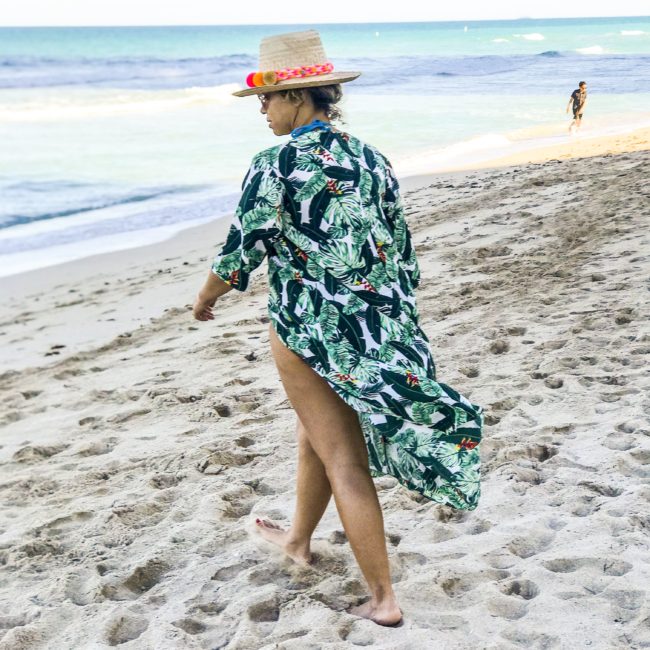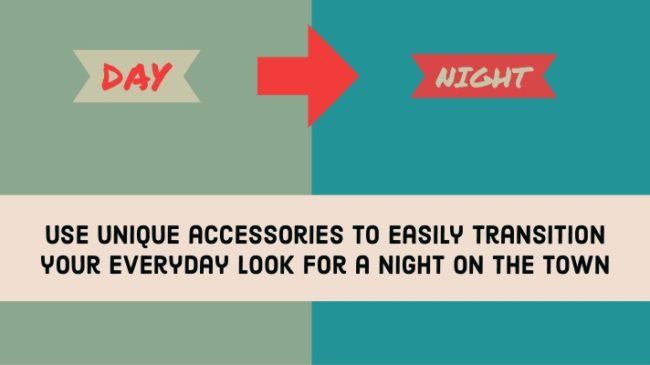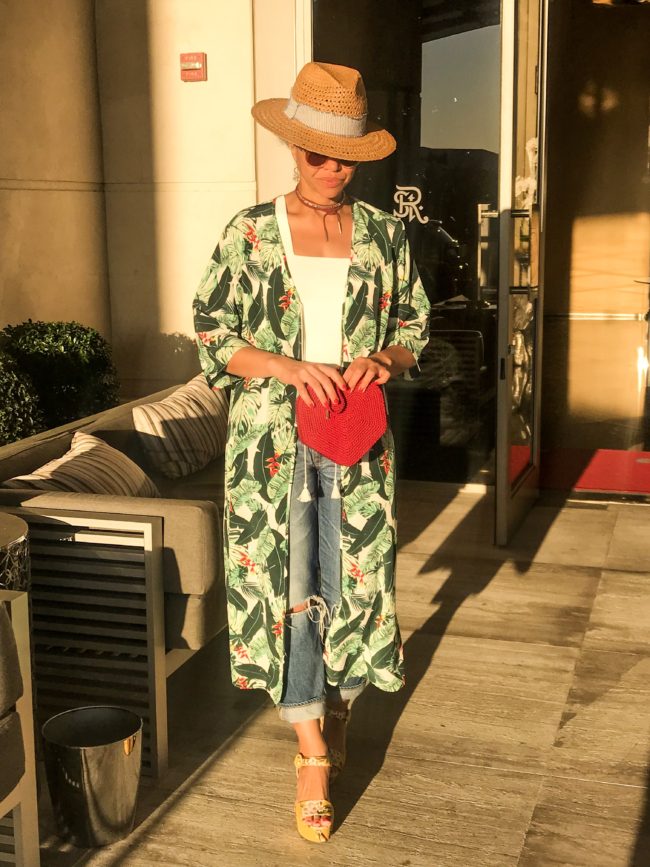 Click HERE to purchase your personalized Spring Box of Style.
In addition to the versatile palm print kimono, the Spring 2018 Box of Style also includes these round rose gold sunnies which are sure to be the shape of the season.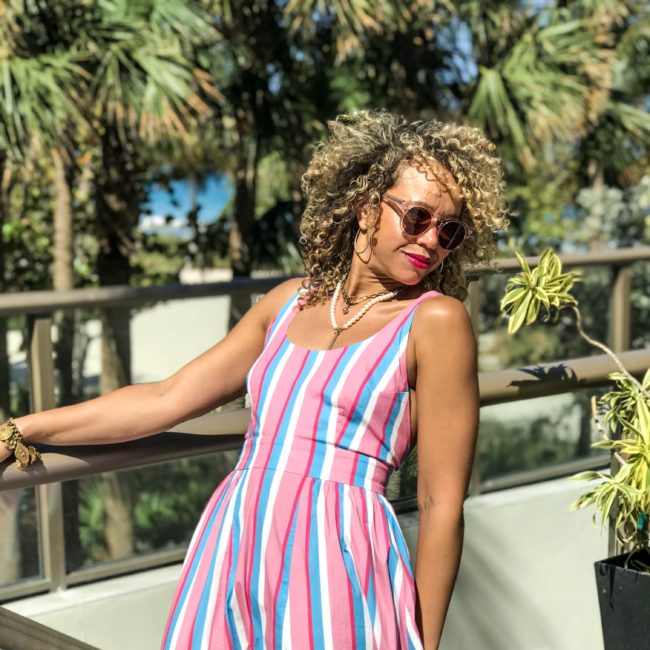 As first glance, I thought these glasses wouldn't fit my face shape as I like a larger and bolder frame, but I absolutely love them. The shape screams quirkiness chic while feeling fresh and different.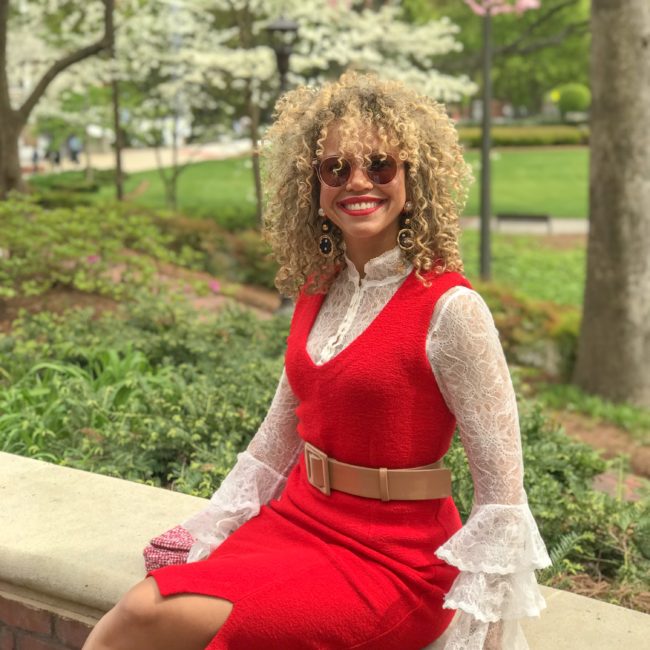 I also appreciate that the glasses fit under a hat (larger sunglasses often compete with fedoras and don't work with my classic side tilt). Seeing that a quality pair of sunglasses can run anywhere from 100 bucks to 500 bucks, again, this "Spring Box" is a steal at $99.99.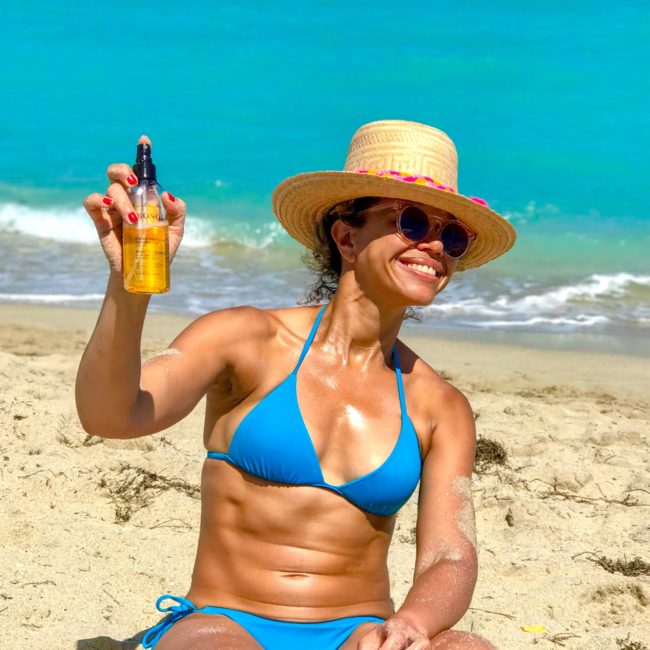 It's the box of style that keeps on giving as it doesn't stop with the effortless-go-with-everything-Kimono and fit-every-face-sunglasses, it also includes a wrap jeweled leather necklace which is also super fab as a bracelet.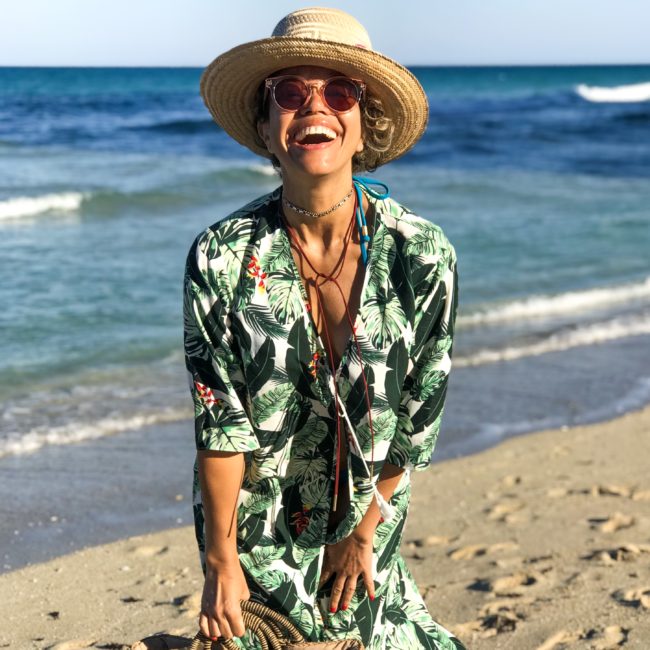 Then, Rachel had the nerve to throw in an adjustable layered zodiac necklace (you choose silver or gold).  I am wearing this chain with any and everything all spring/summer.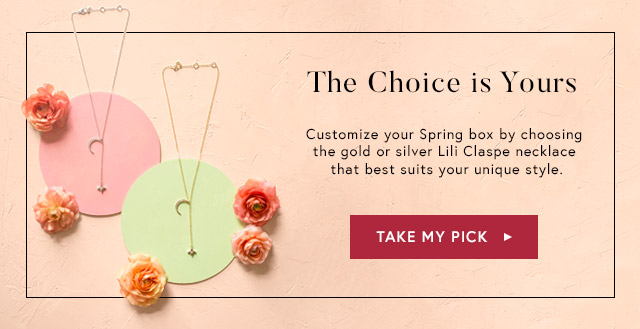 I feel like the host of "Price is Right" at this point because, "there's more!" Also included in this Spring Box of Style are a couple beauty products: a moisturizing coconut oil lip balm and a sulfate/paraben free coconut rose toner, both by Kopari.  These products are perfect for hydrating skin as the temps rise.
For $99.99, I personally think this box of goodies is a steal.  Click HERE to purchase and don't dilly dally as the boxes always go fast, quick and in a hurry.  Don't you dare call, text or DM me if they sell out as you have been forewarned!
As always, thank you for stopping by Jackie Unfiltered.  Hello spring!  Oh, how we love thee.
xoxo,
Jackie
PS:  I do receive a small commission if you decide to splurge and purchase this box of goodies.  Don't you dare be mad! Jackie should get something for her arduous work here.  ?