Friends (and strangers) call and message me alllll the time asking, "How do I develop my personal style or look?"   It's actually my favorite conversation!  My answer is something like this…. "master your denim and white shirt look first and that will give you a sense of your style."   ?☁️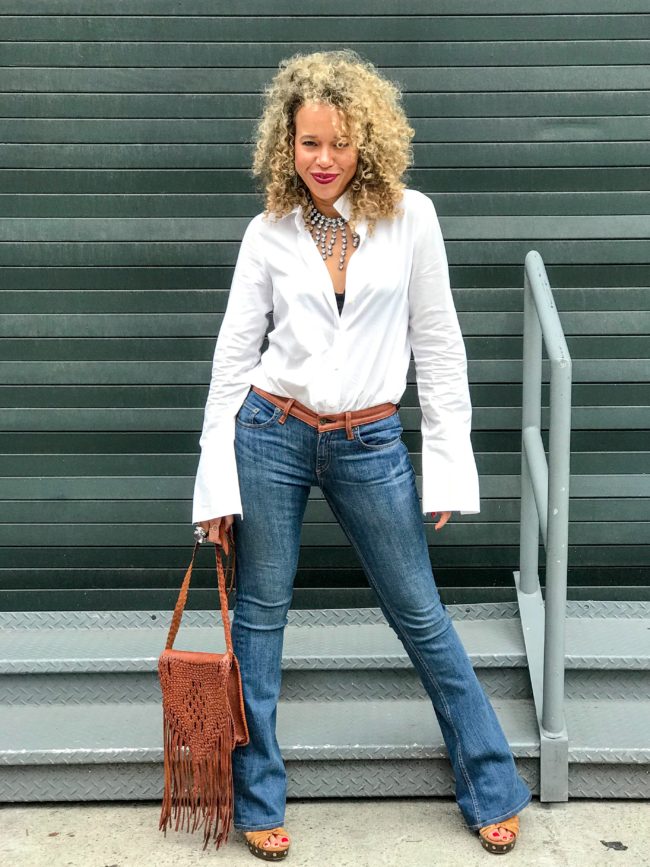 Do you feel good in skinny jeans, boyfriend jeans, ripped denim or flares?  What's your waist preference: low rise or highwaisted?  Let's talk about the shirt…. are you more sexy wife beater, deep v-neck, swingy and flirty,  J-crew classic or "men's shirt oversized" like me????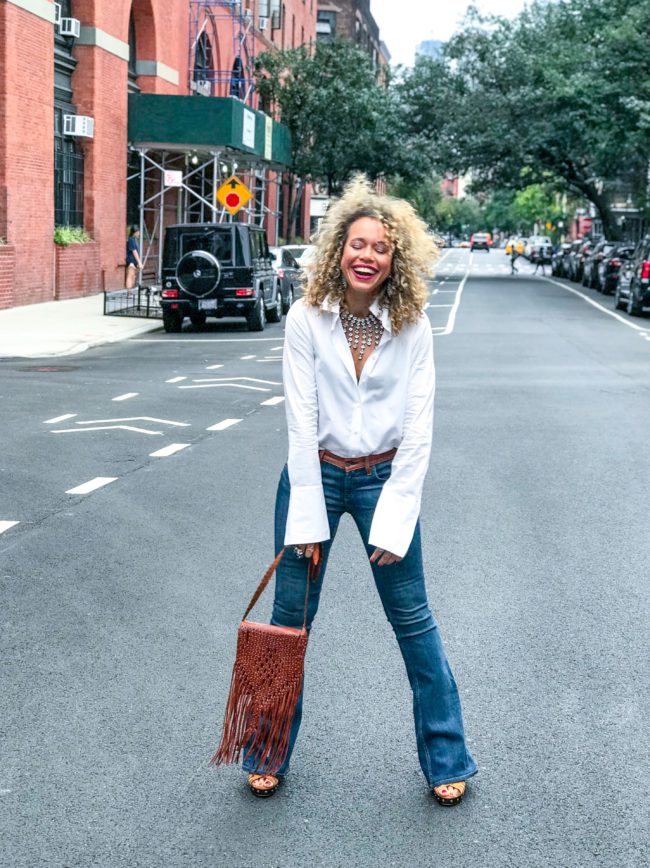 Whatever you do, don't be swayed by trends, what fits your girlfriends or style stars!!!  Spend some time finding the right silhouette that works for your body shape and size.  Photograph yourself from all angles and analyze the images like a detective for pulling, bulges in the wrong place or awkward fit.  ? Once you master your personal white-shirt and denim sitch, you will be ready to move on to dresses, trousers and evening looks cause now you know where your waist is located, what assets you want to highlight and what you feel fab in!  The right pair of denim changes lives!   
Xoxo & thanks for checking in for this week's #JackiesStyleFile,
Jackie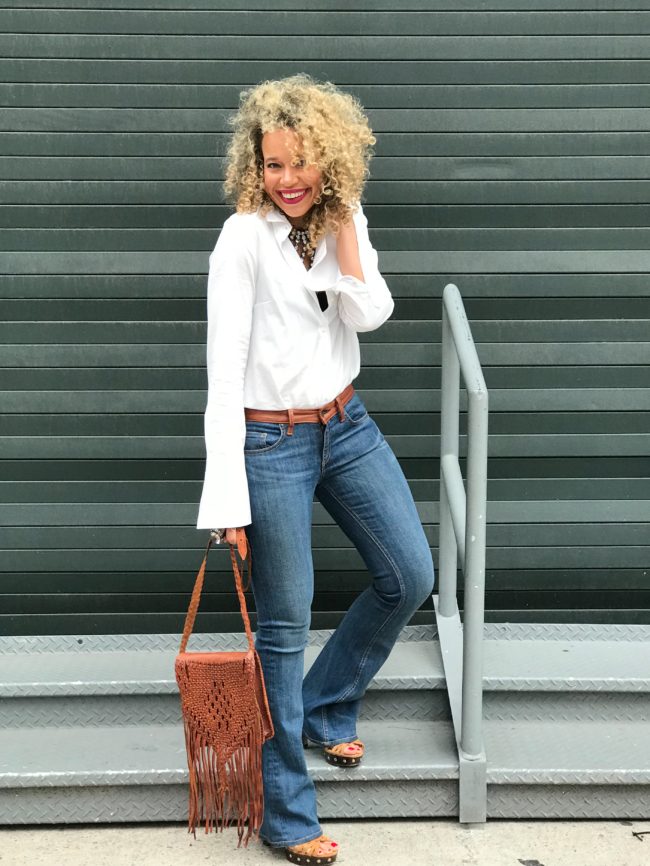 PS:  I'm letting you in on the worst kept secret… ? Anybody you follow who has style that you admire has spent some time and effort. No one just wakes up one day thinking, "I shall wear tulle today and rock the hell out of it."  So don't get discouraged by the images on social media. You got this. At the end of the day, remember that "it's just a t-shirt and jeans."  So #easypeasy