For many of us around the world, the COVID-19 Pandemic forced us indoors which meant we either gained weight, lost muscle or both. Tired of not seeing the results I wanted and needing something to focus me daily, I created the #AtHomeFitnessChallenge in February 2021 encouraging hundreds to join me by documenting my progress through Facebook and Instagram. The program centers around daily high intensity efforts. These exercises work the entire body and ramp up the heart rate quickly. What people love about the program is the minimal time commitment as it only takes about 10-20 minutes to complete depending on an individual's fitness level.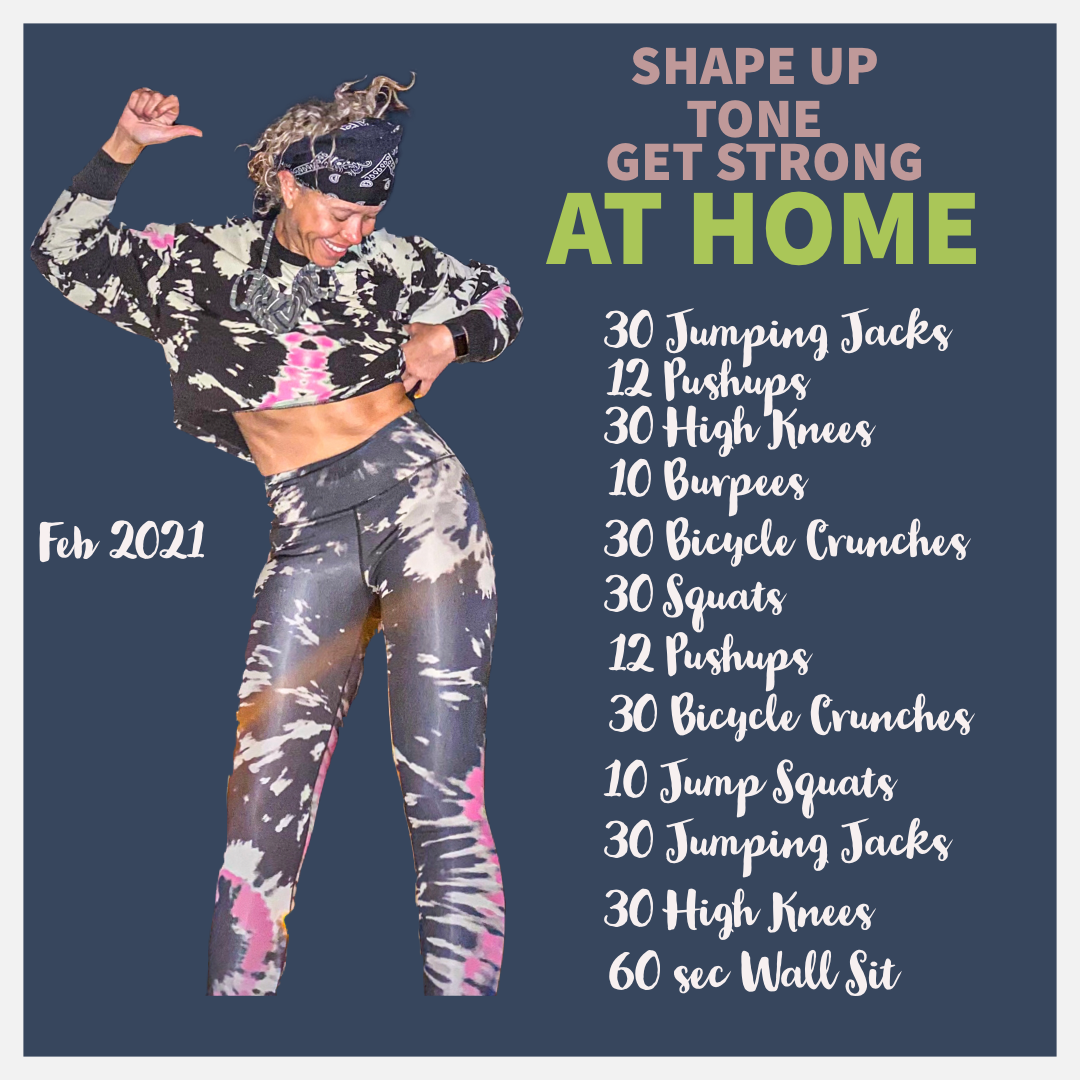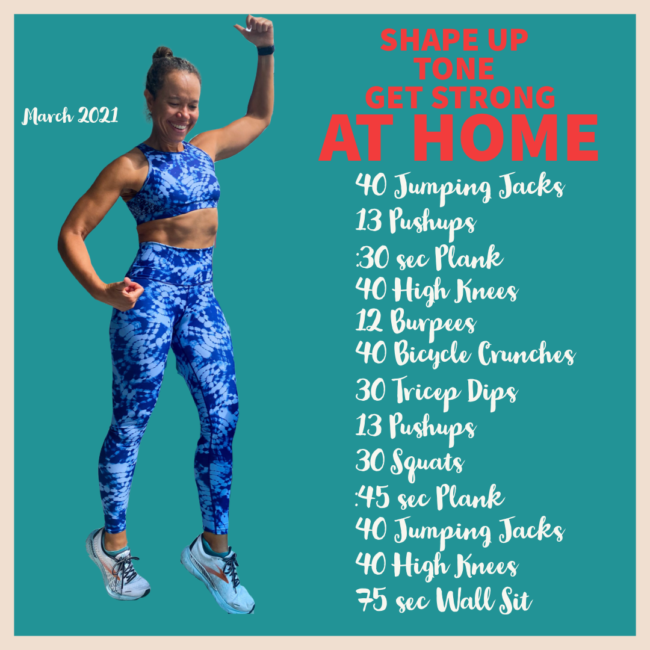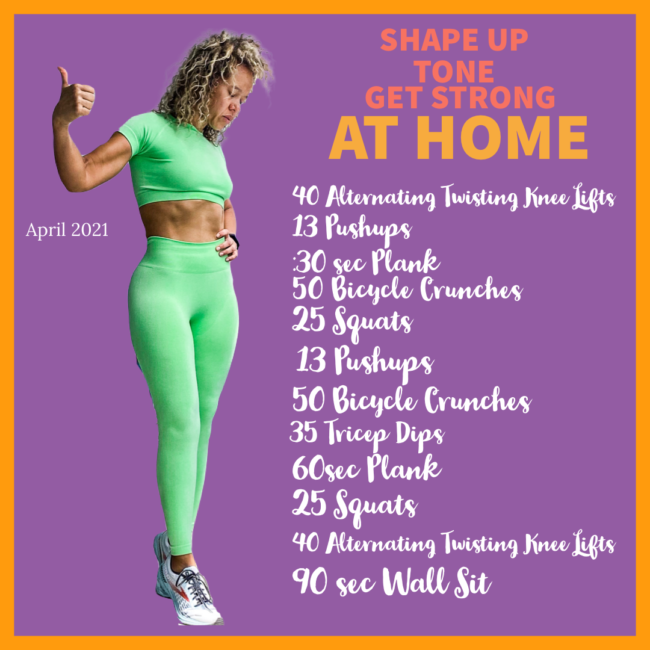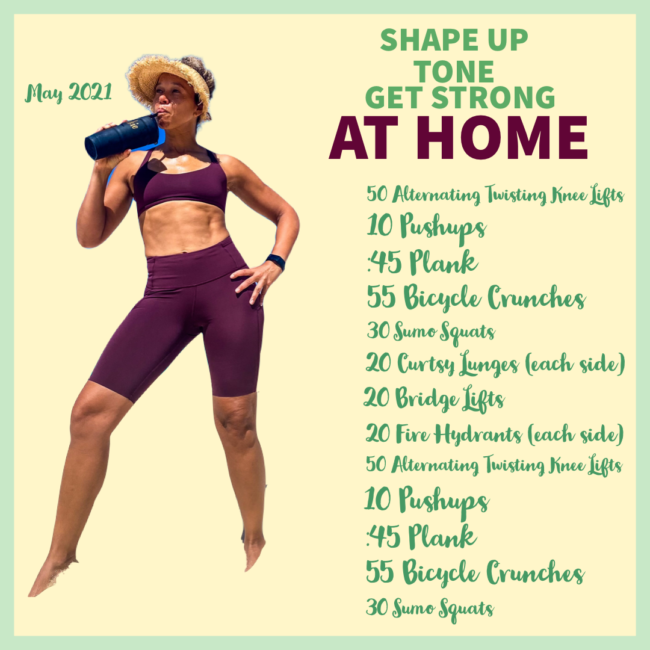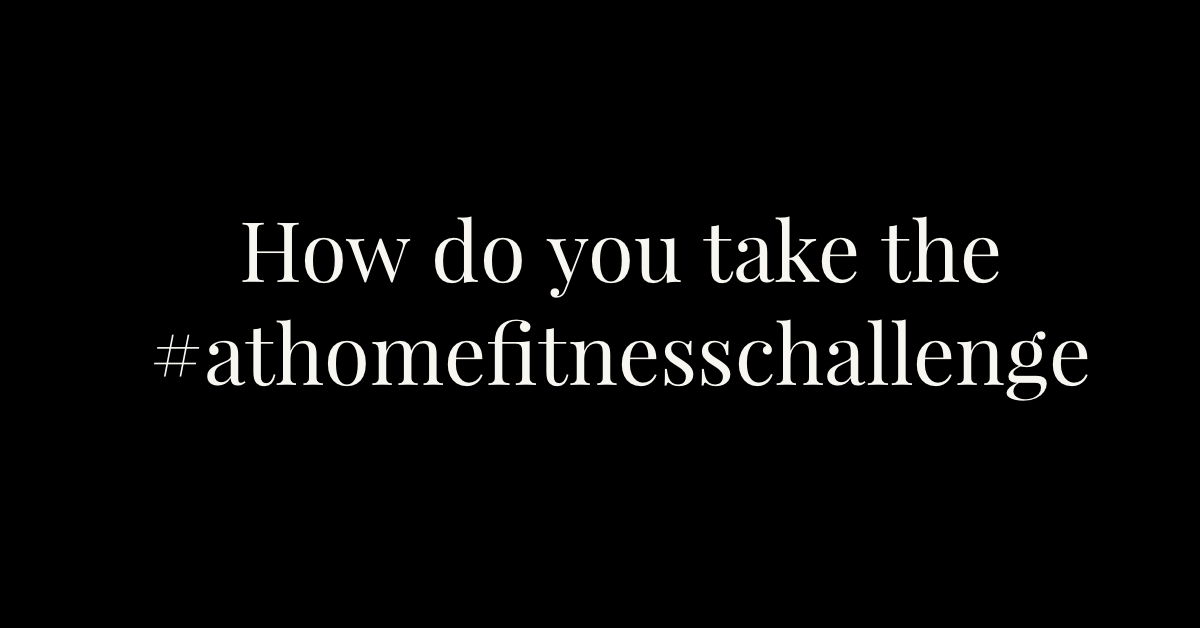 Each monthly challenge is an excellent companion that you can add to the end of your workout such as a run, bike ride, power walk, sporting activity or yoga class. But they are also great stand alone workouts that you can complete on active rest days or when you are traveling. You can certainly add weights to any of the exercises, however using only your bodyweight will also get the job done. The program is intended to be done once per day but if you have some extra gas in the tank, push through for extra sets or another round.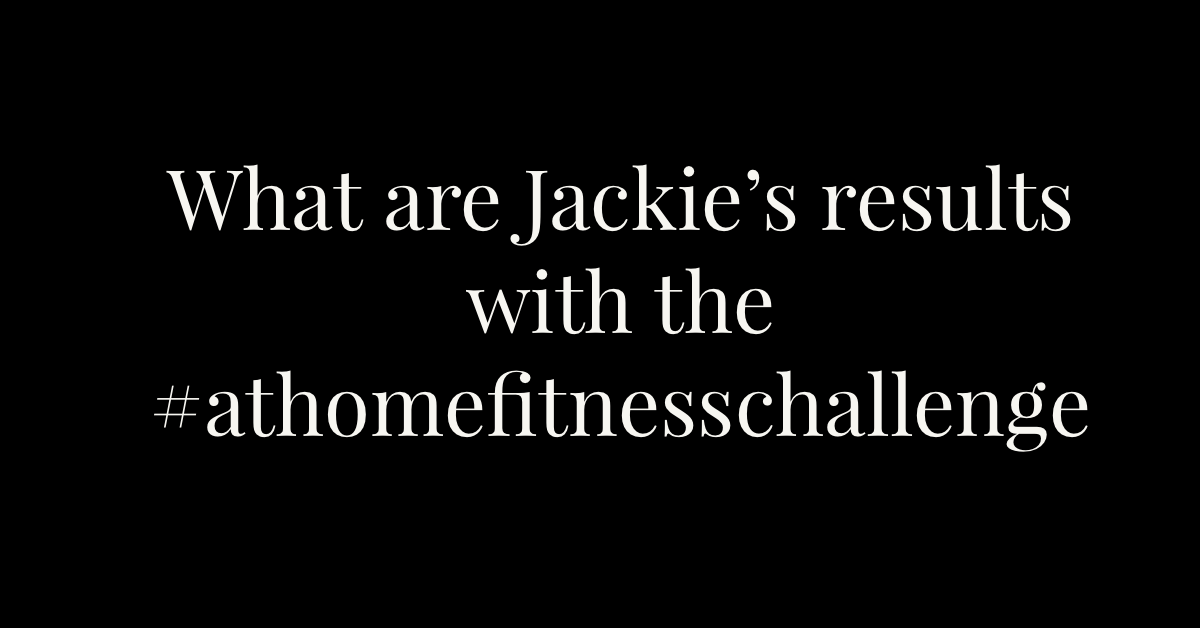 After 90 days of taking the challenge every single day, here are my results as of May 1, 2021….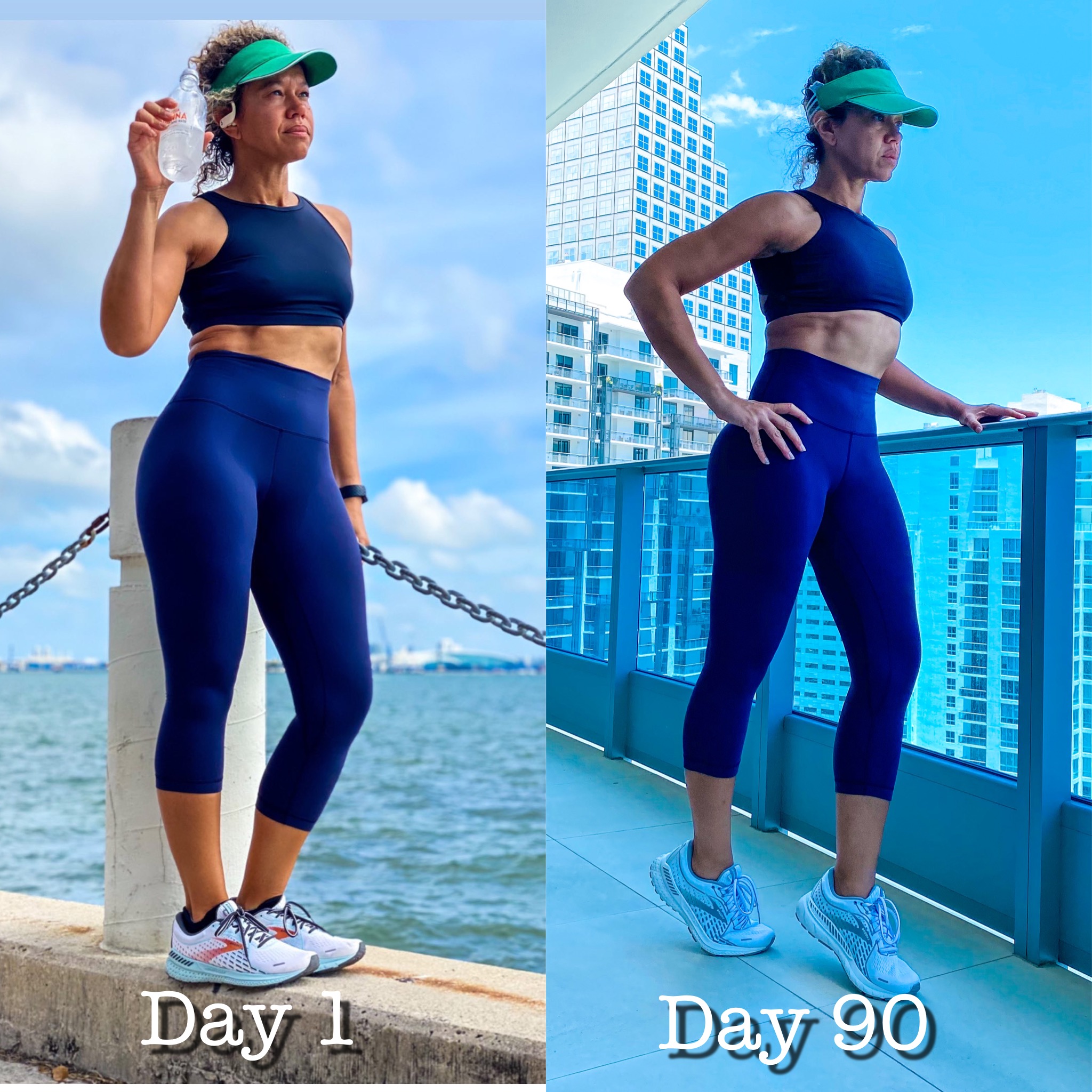 Less overall bodyweight (look at my slimmer face)
Slimmer quadriceps and hips
Toned core including the hard to reach lower belly
Chiseled arms and back
Decreased waist (coke bottle coming through)
#Hubbs and I attended a socially distanced outdoor cocktail party on Day 89 of the #athomefitnesschallenge. I overheard him telling a friend:
I'm so proud of my wife and her dedication to this challenge. She fits those exercises in every single day no matter what is on the schedule. Sometimes at 1am. In hotel rooms. On the beach. In golf clothes after difficult rounds. Between video meetings and conference calls. At parks. On vacation. She just made it work wherever she could. I'm proud that she finished what she started. Now I secretly hope she will go sit down somewhere for a few days.
Well…I sat down for 1 solid day #Hubbs. That should count for something…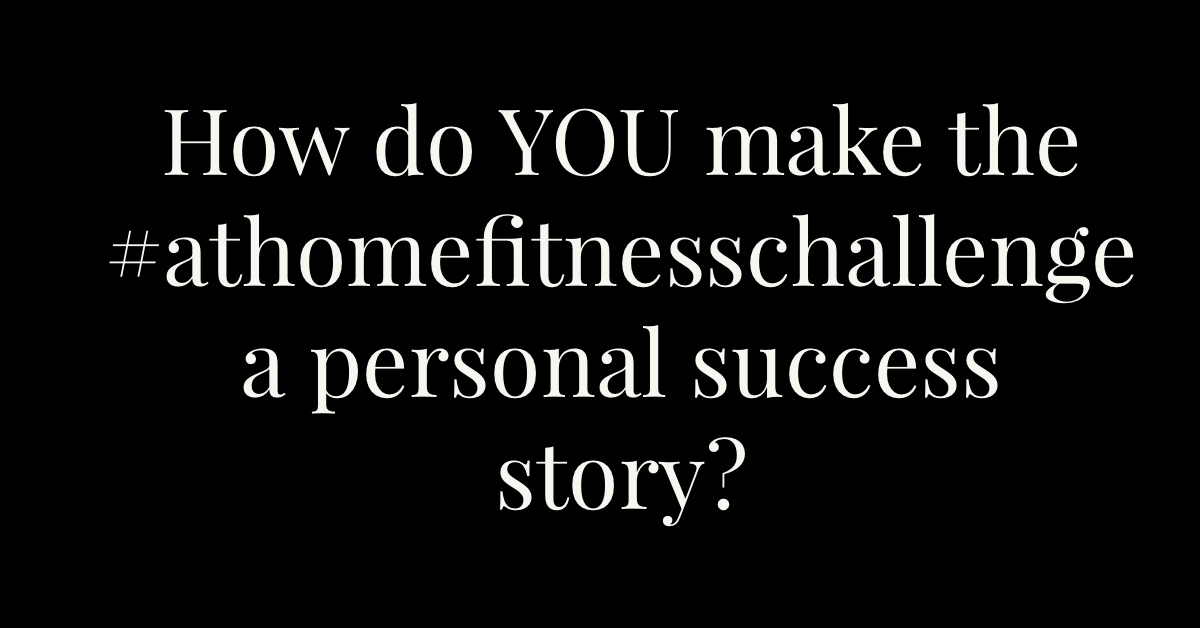 The #athomefitnesschallenge works if you put in the time daily, focus on proper form and eat a healthy balanced diet. Here are some of my secrets to success:
COMMIT to doing the challenge set daily. No ifs, ands or buts. Figure that shit out. You have time for television, social media, loafing on the sofa and all the other time sucking activities. Find some time for your health and wellness. As you can see, I have no time for the excuses in this area because the truth is you either find the time for your personal health or you die. There is no in between.
PROPER FORM rather than speed. If you scroll through @jackieunfiltered_ instagram, you will find tons of videos on proper workout form. In summary, my mantra throughout any workout is shoulders back, down and relaxed. Shoulder blades pinched together. Lower belly pulled in tightly. Booty muscles engaged. Tailbone slightly tucked to create a neutral spine. No overarching.
By popular demand, my goal is to create a new workout every month. Let's see where we are at the end of 2021 after months of intentionally dialing in the #sweatysesh every single damn day! As I say on the gram, are you in? It is nothing more than a decision deciding that your health and fitness is just as important as the rest of your daily to-do list. LET'S WORK!!
Thanks for stopping by…see you soon!
xoxo,
Jackie