When I'm hungry but not famished and definitely not in the mood for anything heavy to eat, I usually throw together a salad from pantry and refrigerator staples. To keep my blood sugar stable and to avoid overeating, I try to eat something every 3 – 4 hours during the day. Skipping meals is a NO-GO, health & wellness rookie mistake!  In moments like this, I love throwing together a colorful salad from whatever I have on hand: leafy greens, citrus, fruit, crunchy veggies like cucumbers, peppers and celery and nuts, cheese, quinoa for a touch of protein. Creative salads are a healthy lifestyle secret: quick preparation, easy to digest, vitamin & nutrient rich and cost friendly if using inexpensive in-season ingredients.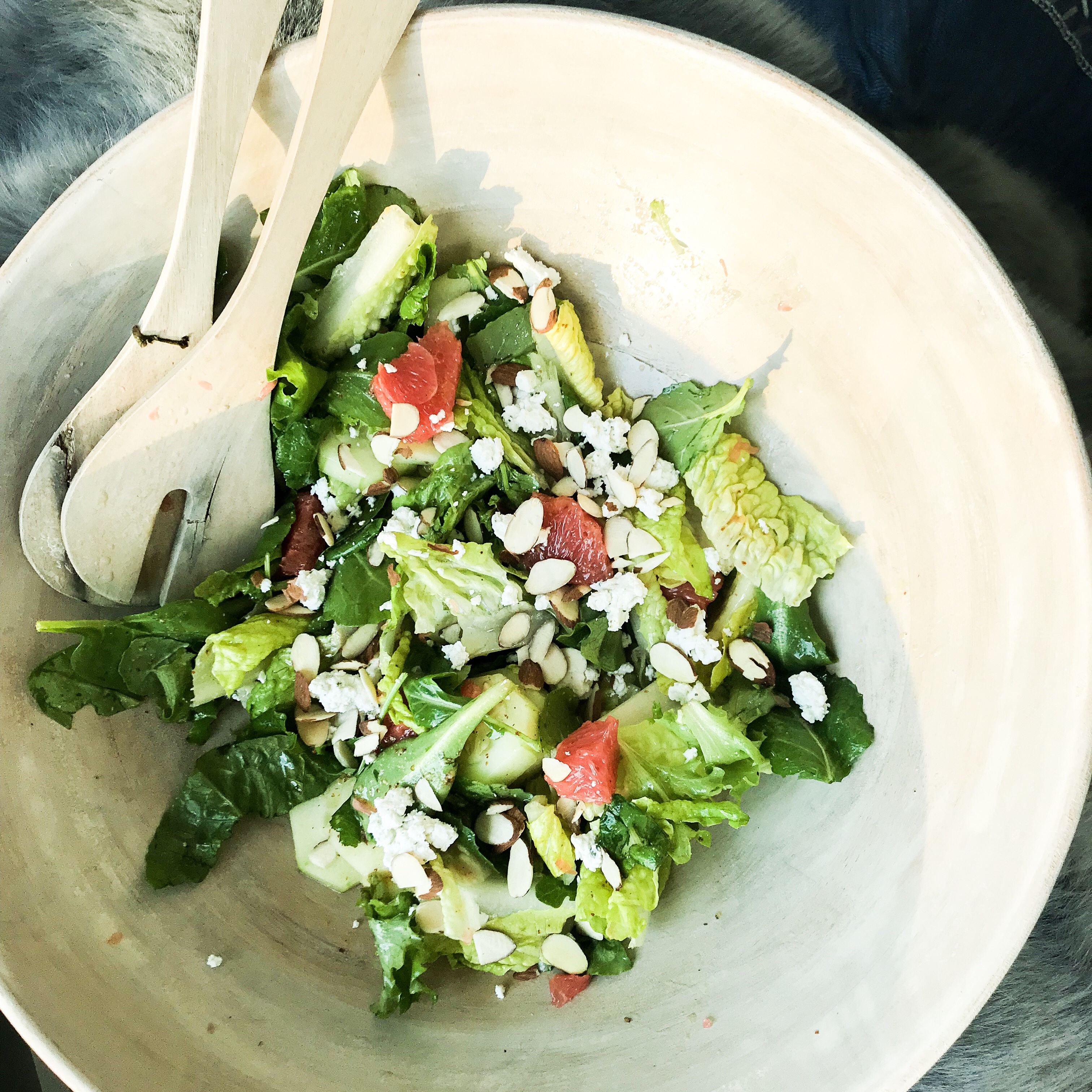 Winter Citrus Goat Cheese Salad: pre-washed romaine lettuce mixed with baby kale, peeled & sliced cucumber, half of a ruby red grapefruit, 1 tbsp garlic & herb goat cheese & 1 tbsp sliced almonds TOSSED WITH Apple Cider Vinaigrette (recipe below)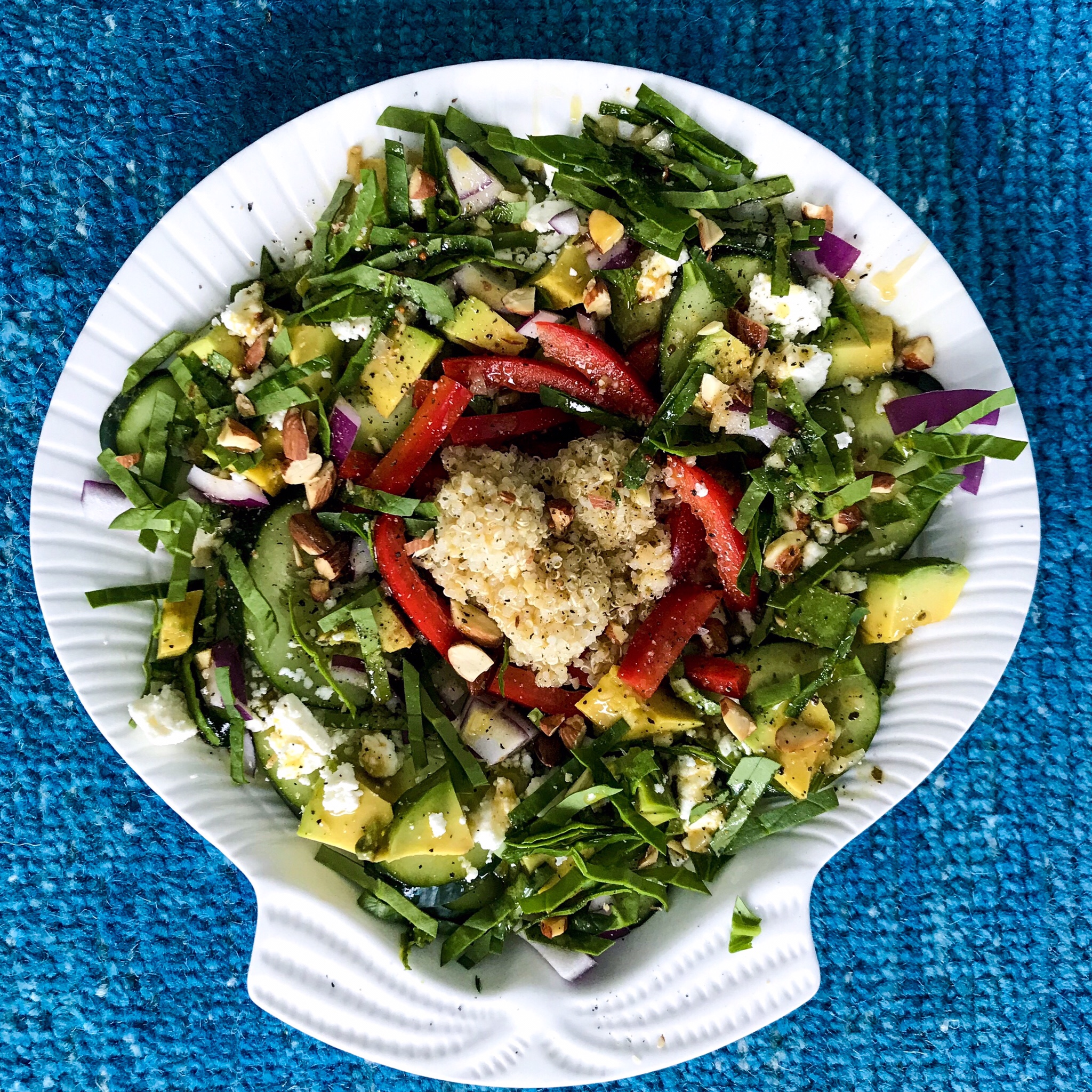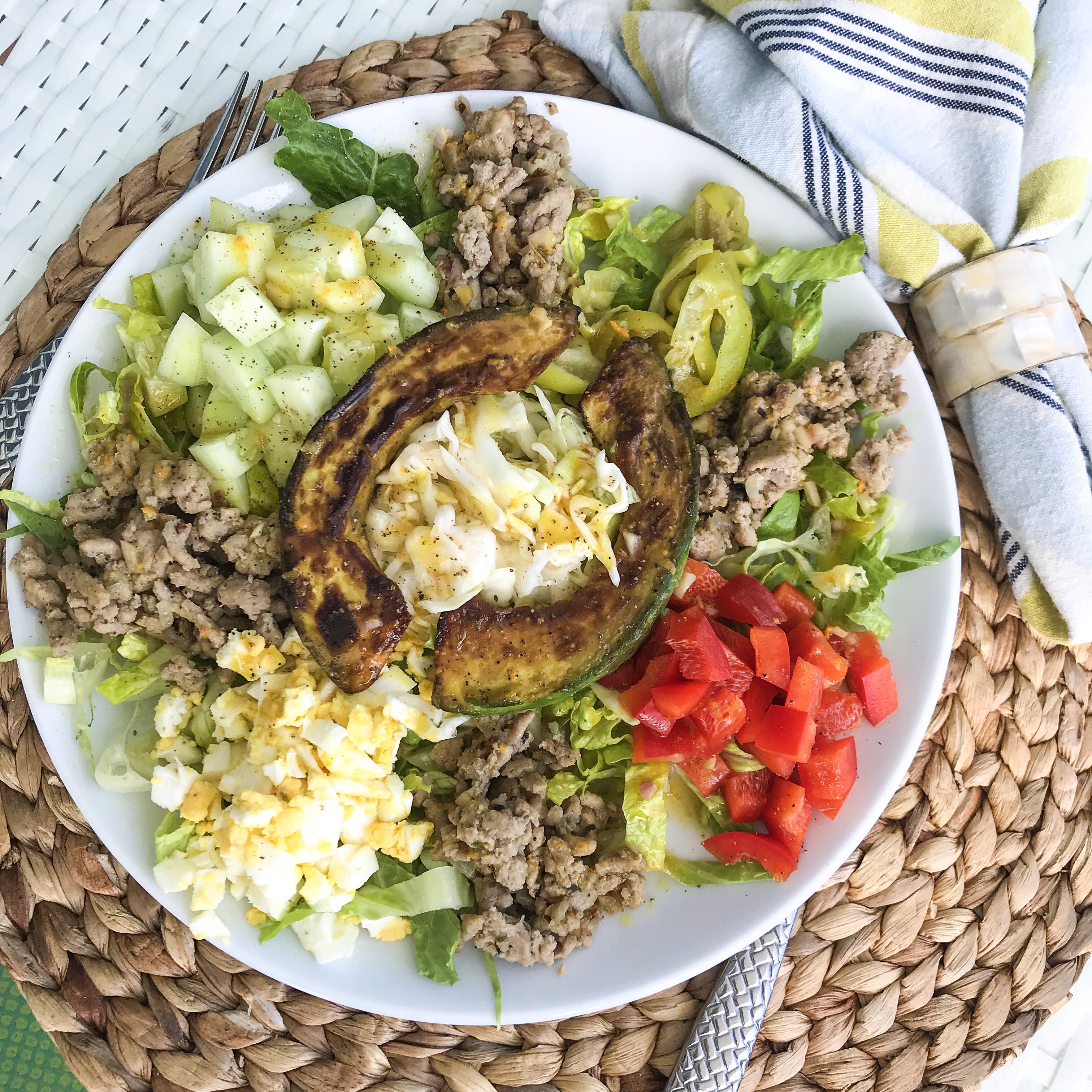 As you already know, I long ago stopped buying pre-made salad dressings from the grocery store which are generally loaded with sugar, artery clogging fats and preservatives. Using the formula below, you can easily whip up salad dressings in a couple minutes with ingredients that I am sure you have right now in your pantry!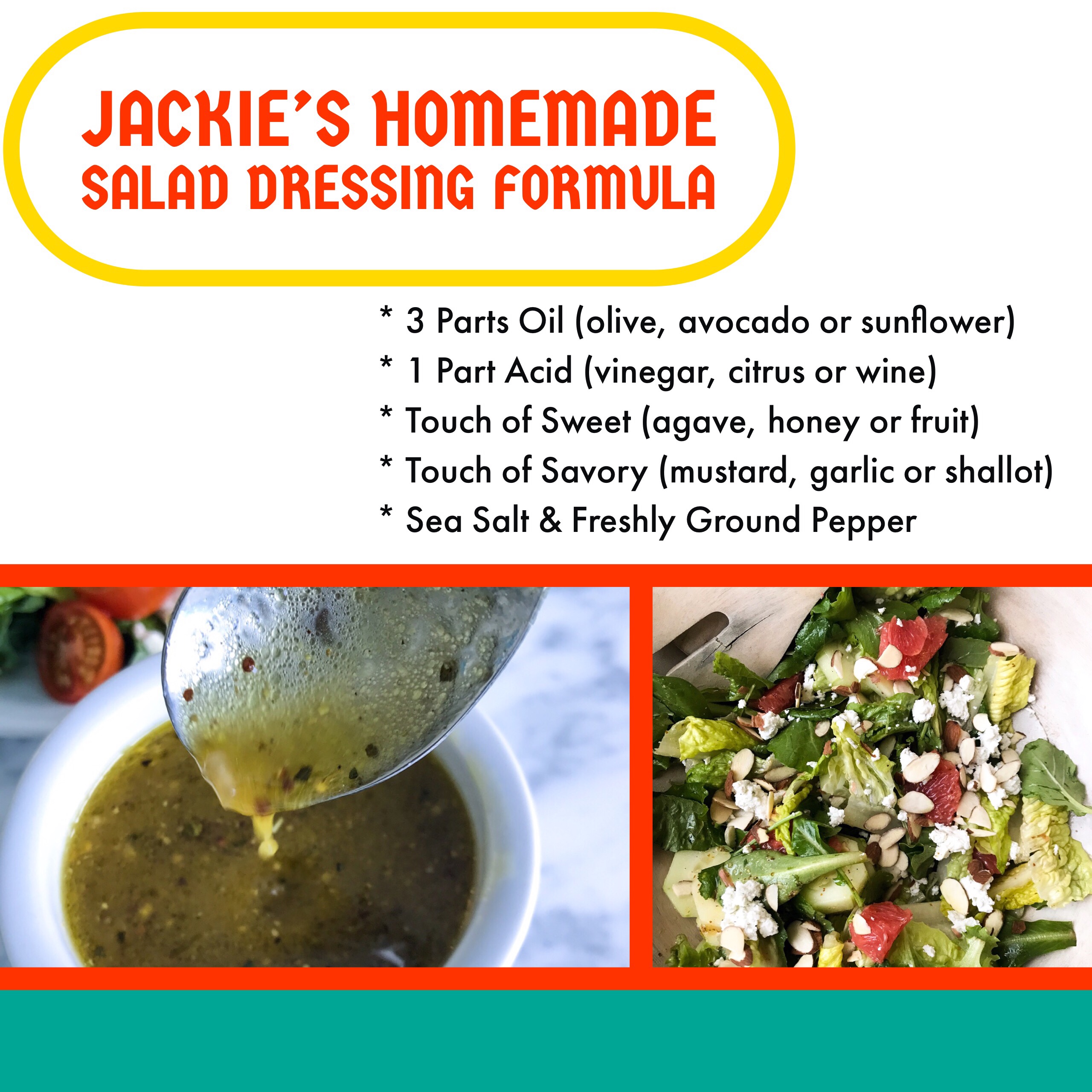 The options are endless for salad dressing when using the formula above. Make it sweet using honey and orange or savory using shallots and mustard. While I absolutely love my Famous Red Wine, Shallot & Mustard Vinaigrette Recipe (also #Hubbs fave), I also enjoy using different ingredients to create unique flavors. As you must know, I eat a lot of salads.  Creating new salad dressings keeps my taste buds from getting bored and keeps my creative juices flowing. For example, I made this apple cider vinaigrette today using "Jackie's Salad Dressing Formula" (very odd to speak of myself in the 3rd person) with the following ingredients:
1 tbsp Apple Cider Vinegar
3 tbsp Olive Oil
1 tsp Honey
1 tsp Whole Grain Mustard
Sea Salt
Freshly Ground Pepper
If you are feeling like Taco Tuesday, here's a "Margarita" inspired salad dressing variation:
1 tbsp Lime Juice
3 tbsp Avocado Oil
1 tsp Agave
1 tsp cumin
Sea Salt & Pepper
Looking to go down South to the big easy, here's what a "Creole" inspired Vinaigrette might look like this:
1 tbsp White Vinegar
3 tbsp Olive Oil
1 tsp Honey
Couple Dashes of your favorite hot sauce
Minced Garlic clove
Sea Salt & Pepper
As always, thank you for stopping by Jackie Unfiltered. We can't wait to see what your minds create with the Jackie Salad Dressing Formula. Tag us in your recipes cause we love hearing from you. Can y'all believe that January is over already? Geez!
Xoxo,
Jackie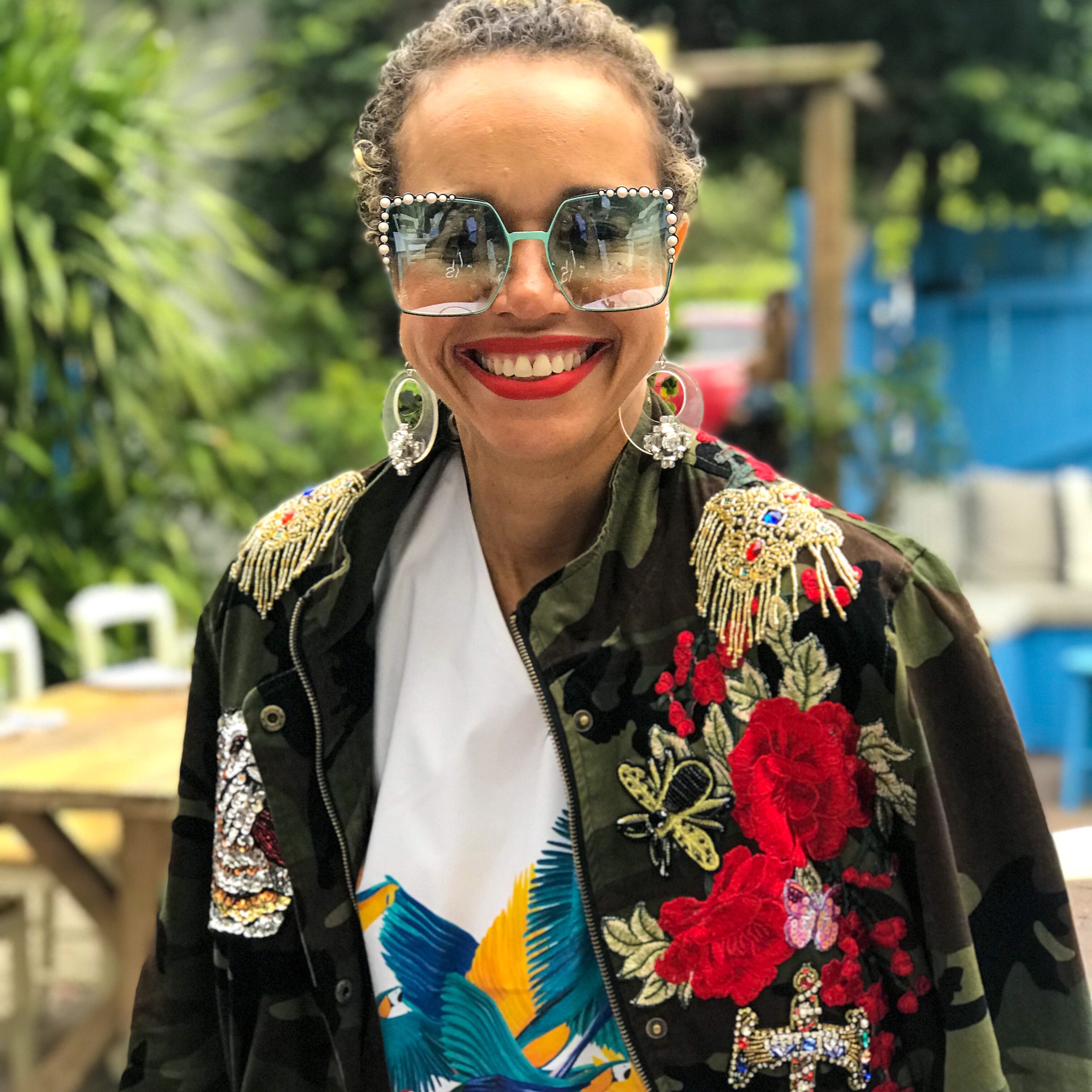 .