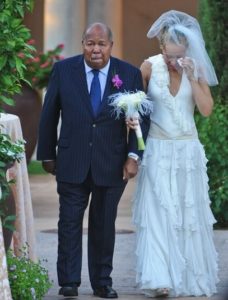 I have to thank my father Victor Hugo Howell, Sr., who is the MVP of Team JackieUnfiltered.  We have taken care of each other in countless ways over the the past 19 years.  My father is the epitome of "just put one foot in front of the other and keep moving forward."  I am so incredibly proud of him.  Thank you for always cheering me on as I pursue my dreams.  I am most sure that once his incredible wife shows him this website, Chicago's South side will get a strong verbal memo about what I'm up to these days.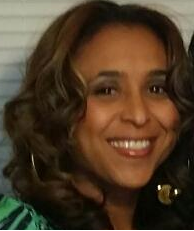 Hello my name is Sikia and I am affectionately referred to as the "Chief Technology Officer" (CTO) by Jackie.  But really I'm just a woman living in the mid-west, raising a soon-to-be teenage son and trying to survive a home remodel with my husband of almost 10 years.  Oh yea, and I've worked in the IT field for the last 15 years.  Assisting Jaqueline with the implementation of Jackie Unfiltered has been an enlightening experience. Even though I do have a technical background, I am not a very technical person. In fact, I was almost hesitant to work on the site because frankly I wasn't sure I could deliver the kind of product I knew Jacqueline would expect.  Jacqueline has very high standards, just check out Jacqslist if you don't believe me.  However, I have enjoyed creating the layout for this site and hope that you enjoy the site as much as I did working on it.
Jackie's 2 Cents:  Few words can express how much I appreciate this kind, beautiful, loving and uber freaking smart soul.  Never asking for anything, she jumped on this incredible soul-searching adventure with me and made my vision come to life.  I'm crying as I write this because I can't quite explain the feeling to see something that has lived in my head for so many years now on a screen for the world to experience.  All I can say to you Sikia is, "Thank you.  I ❤️ you.  I so appreciate you.  ? for life.  You are stuck with me!"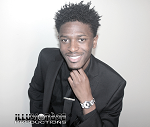 Ryan is an animator and author with a focus on children and young adult' media. He specializes in story conception and development through his experience as an author and former creative writing intern for Cartoon Network at Turner Broadcasting. He promotes his work through his start up business iLLUSiONÀGE Productions, with the slogan "Reality Reimagined." Ryan received his bachelor's degree in Literature, Media and Communications from Georgia Tech and is currently pursuing his Masters in Animation from the Savannah College of Art & Design.
Jackie's 2 Cents:  Ryan has more creative talent in his baby toe than most of us will have in a lifetime.  In creating the Jackie Unfiltered logo, Ryan captured the essence of my soul.  For goodness sakes, he hand drew the coily tendrils after studying curly hair and then digitally recreated his drawing to coif my hair to perfection!  The logo is supposed to represent a caricature of me.  However, the more I look at the logo, the more I just think it looks like a drawing of me.   Does this mean I am just a "walking caricature" in real life? ?  Seriously, I am over the moon with the end result.   
???Ryan is definitely a CERTIFIED member of Jacqslist.???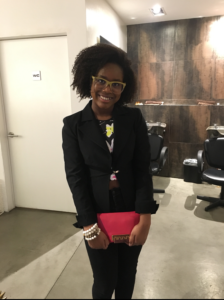 Madison serves as Jackie Unfiltered's Copy Editor.  She is a 9th grader at Hunter College High School (HCHS) where she enjoys math, biology and Spanish. She's excited to have maintained her straight A report card for two consecutive semesters. She plans to be a pediatrician. She also enjoys singing, ballet and theatre. Recently, she was asked to visit the state capital to speak with assembly members about the importance of financial education as a student leader of World of Money.
Jackie's 2 Cents:  Madison has carefully read almost every word here.  I can't keep track of how many periods, commas and parenthesis she has changed for the better.  I am so grateful for her young eyes, energy and strong grammar expertise.   And (she hates when I start a sentence with 'And' ?) she's my only "client" (inside joke with her parents!).
HUSBAND:  Last but certainly not least, thank you #hubbs for loving me completely, especially "unfiltered."