It's the top of the year meaning the perfect time for us to tackle a new fitness challenge or, as we like to call it here at Jackie Unfiltered, host a #SweatyParty. In the past, we have done the 2015 #Sweatyin30 (30 workouts in 30 days), the 2016 #5in5 (5 workouts per week for 5 weeks) and the 2017 #NoFallFat (20 workouts in August).  Starting Monday January 8, 2018, we are diving into the #4x4FitnessChallenge where we will commit to completing at least 4 workouts per week (2 strength & 2 cardio workouts) for the next 4 weeks and eating at least 4 servings of vegetables per day (a serving is 1 cup).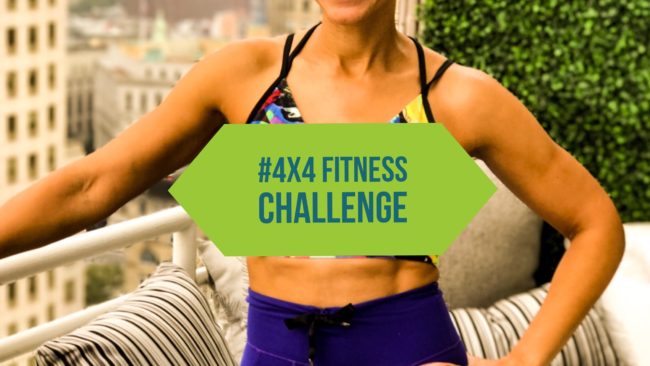 Studies show that the combination of strength training and cardio helps people shed pounds faster, build lean muscle mass and increases cardiovascular endurance. For the first time ever, we are adding a dietary component to our fitness challenge by committing to eating more vegetables per day. Everybody knows that "abs are made in the kitchen." You can work out till the cows come home but if you continue to eat high fat, high sodium and empty calorie processed foods then you won't see results.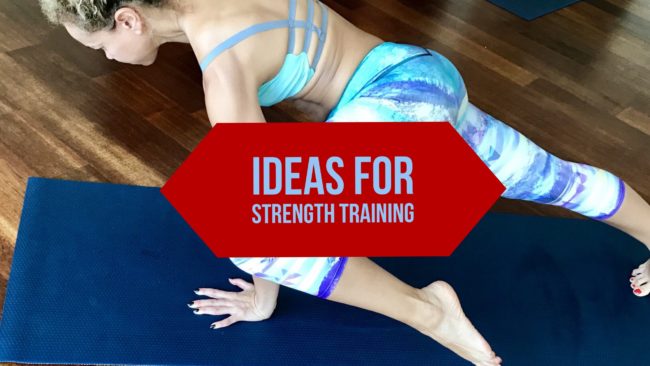 STRENGTH TRAINING
Yoga
Barre/Ballet Workouts
Weight Lifting
High Intensity Interval Training (HIIT)
Boxing
Martial Arts
Body Weight Exercises (push-ups, squats, Wall-sits, lunges, planks)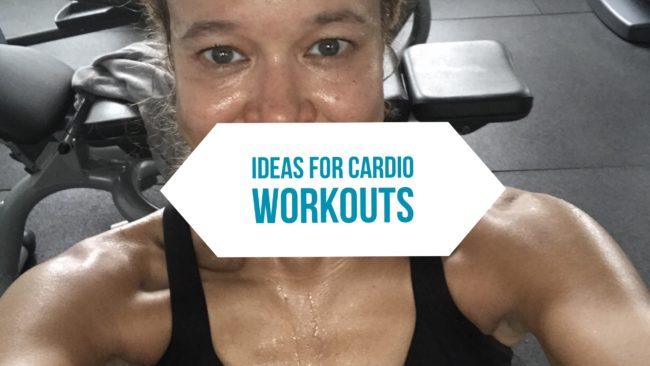 CARDIO WORKOUTS 
Elliptical machine
Biking
Rowing Machine
Running/Jogging
Jumping Rope
Speed Walking
Jumping Jacks
Swimming
Zumba or other aerobic type class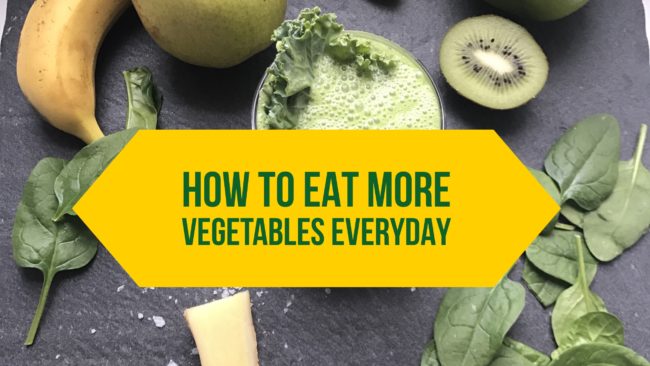 VEGETABLES
Now, let's tackle the FOOD you are eating.  Managing a healthy diet is often the hardest part of health & wellness.  However, what you put in your body is arguably more important than fitness.  If you follow our tips below, you will find that eating at least four servings of vegetables a day (1 cup equals 1 serving) is quite manageable.  You just need to plan correctly (buy or order the correct foods) and get in the right mindset:
BREAKFAST: Try adding spinach, kale or other vegetables in a breakfast smoothie, throwing vegetables in your eggs or layering kale leaves on your avocado toast
LUNCH: Include a salad with every lunch or just eat a big colorful salad for lunch
DINNER: ALWAYS start dinner with a salad and ALWAYS include at least one vegetable side dish with your dinner meal (broccoli, cauliflower, kale, spinach, eggplant, sautéed mushrooms, peppers, sweet potato, carrots, celery or squash to name a few)
FRUIT & VEGETABLE SMOOTHIES
Below are a few easy smoothie and vegetable recipes on Jackie Unfiltered for your veggie eating pleasure.  We are kind of "famous" for our delicious smoothies.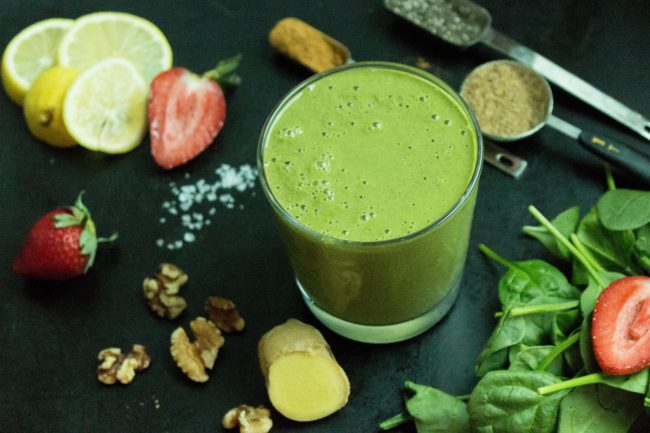 Our Non-Dairy Mean Green Fighting Machine Smoothie has a whopping 2 cups of spinach.  After I originally posted this image on Instagram, my girl Desiree said that my insides must be "clean and as a whistle drinking this on the daily."  My response, "Why yes they are!"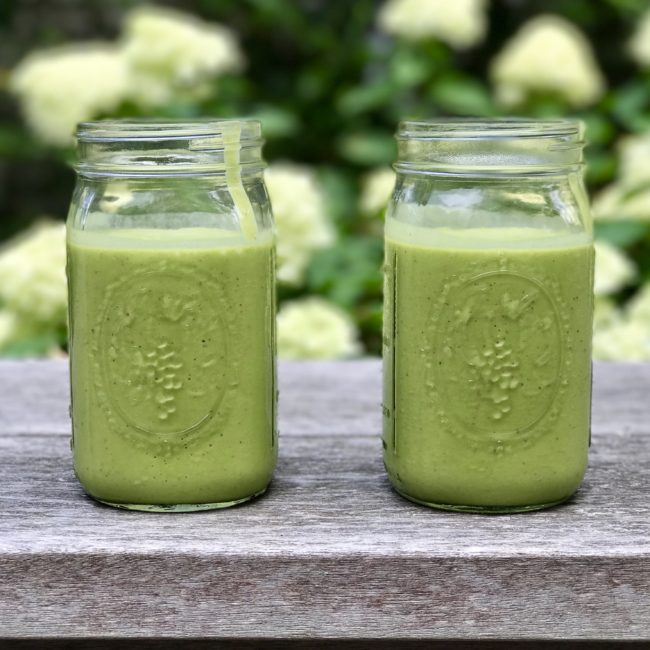 The Martha's Vineyard Green Machine ReBooster Smoothie is so refreshing that it instantly transports me back to our annual summer family vacation on the Cap Cod island of Martha's Vineyard.  The spinach combined with the sweet peaches (buy frozen peaches during the winter), creamy avocado and tart Greek yoghurt remind me of lazy summer days spent on breezy beaches.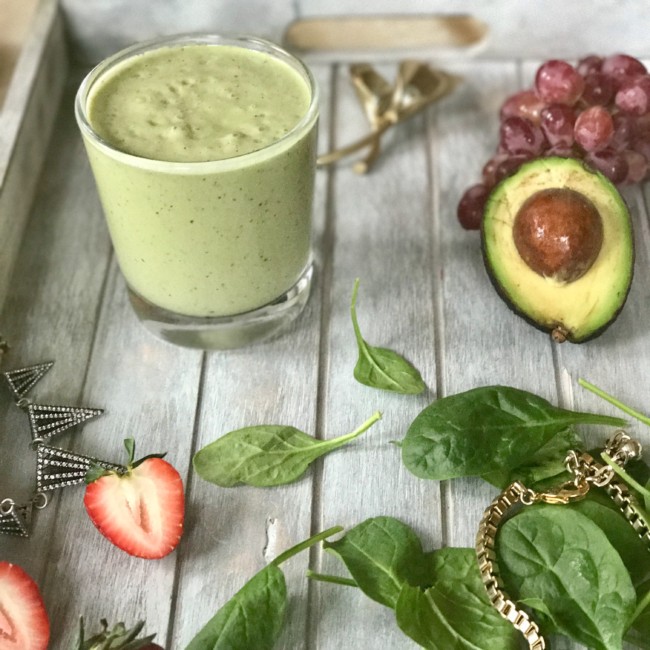 Our Avocado Strawberry Vanilla Milkshake Smoothie is so frothy and yummy that your brain and tastebuds might actually think that you are indulging in a high fat and calorie laden drink served up at your favorite diner, fast food joint or ice cream parlor.  Your waistline will know better.
VEGETABLE SIDE DISHES & ENTREES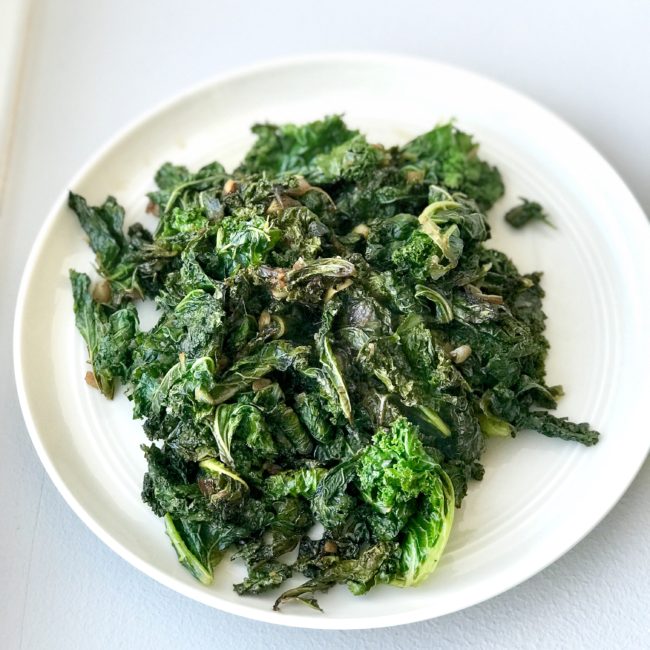 You would have to be living under a rock to not know that kale is a superfood.  At Jackie Unfiltered, we L.O.V.E kale.  Like really love it.  It's delicious in smoothies like our Kale, Lemon Energizer Smoothie Recipe, thrown in stiry frys or soups like our Lentil Soup Recipe and simply sauteed with red onions, garlic, a little salt & pepper and then finished with a touch of balsamic vinegar.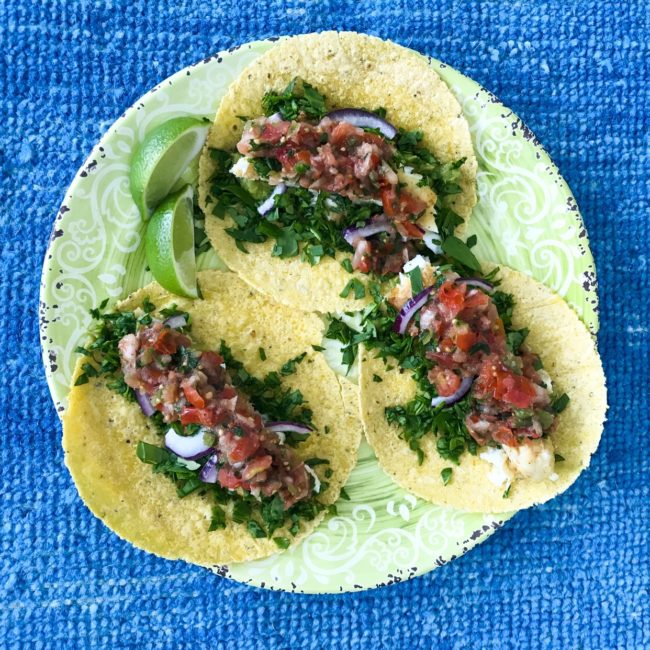 Consider how you can "sneak" vegetables into ordinary dishes such as tacos, soups or even breakfast egg sandwiches.  In the fish tacos above, the greenery you see is actually chopped spinach.  The tacos are bursting with flavor from the fresh salsa, spicy guacamole, fragrant herbs and sliced red onions.  Trust me, nobody is thinking about that spinach but you and me!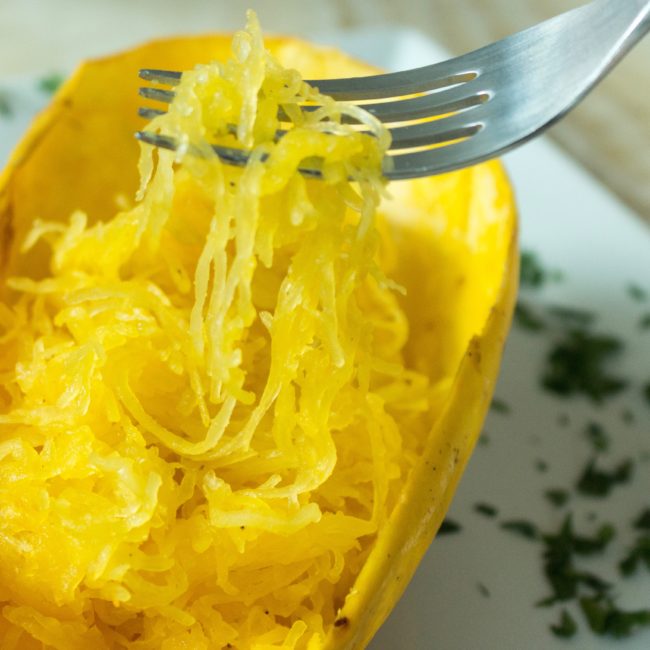 Another great way to introduce vegetables into dinner is to swap starchy ingredients like pasta or rice for "noodle like" vegetables such as the roasted spaghetti squash above or vegetable noodles made from zucchini or sweet potatoes.   Toss these "zoodles" with the same sauces as you would regular noodles: marinara, lemon garlic and red pepper sauce or simple olive oil, salt and pepper.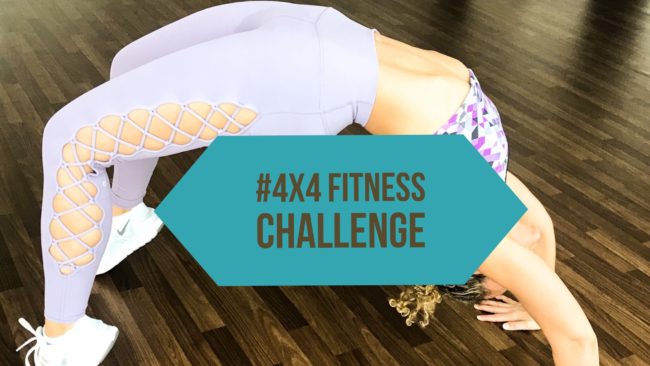 Let's get #sweaty and start chomping on our veggies!!!
Okaaaayy, you should now have everything you need for the #4x4FitnessChallenge – strength training ideas, cardio workouts and tips on how to incorporate more vegetables into your daily diet. We want you to opt into this challenge by leaving a comment below saying "I'm In!" The accountability is key.  Make the commitment to us and yourself.
As always, thank you for stopping by Jackie Unfiltered. We wish you a very Happy New Year filled with healthy choices, lots of sweat and tons of joy. Leggggoooo!
Xoxo,
Jackie