SWEAT. 30 MINUTES. DAILY. REPEAT
On March 19, 2016, I launched the #sweatyin30 fitness challenge on Instagram.   I challenged people from Milan, Italy to Los Angeles, California to break a sweat 30 consecutive days for at least 30 minutes a day.   Participants choose whatever activity they wanted—weightlifting, cardio, boot camp, yoga, intense yard work, barre classes, power walking or even playing football in the park with the kids—so long as they exerted enough energy to break a sweat.   Everyday I encouraged people to check-in on Instagram describing what activity they did that day.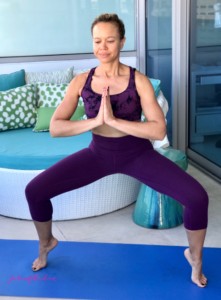 In creating #sweatyin30, my purpose was quite simple: encourage movement on a daily basis.  For 30 straight days, I urged people to think about how they moved their bodies with the same intensity they think about other daily habits.   I asked participants to commit to themselves and each other.  As a result, two patterns emerged: (1) Many participants surprised themselves that they could fit working out into their busy lives if they planned better and just made it a priority; and (2) Those who tell themselves and others they work out regularly, but never actually do, had to face the hard truths.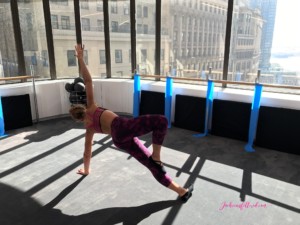 Why do this type of challenge?  Well the largest reason is that in recent years, as technology has invaded every aspect of our lives, our culture has cruised into a more sedentary lifestyle. I did a little research and found the following facts: kids spend approximately 7.5 hours and adults spend over 10 hours per day on screens (television, mobile devices and computers).  And before you even start, I am not suggesting you give up your television.  Heck, I love Being Mary Jane, Scandal and Madam Secretary as much as the next one.  I am suggesting that we make movement a priority.  A sedentary life is one contributing factor to obesity, which puts you at early risk for preventable diseases such as diabetes, high blood pressure and hypertension.  While modern medicine can control them with pills to a certain extent, any doctor worth his/her salt will tell you to work really hard to get off the medicine and control these issues with diet and exercise.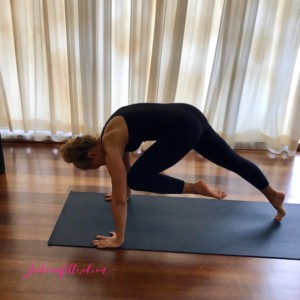 Studies show it takes 21 days to create a new habit.  #sweatyin30 gives you that 21 and then 9 more just to reinforce what you learned!  The Jackie Unfiltered lifestyle encourages others to make staying active, wellness and health a priority.  Please contact us if you are interested in starting a #sweatyin30 challenge in your community, e.g. church groups, co-workers, block associations, parent groups, books clubs, etc.  Don't think you can do this challenge alone.  The accountability element of completing the challenge with a group is a major component.  To give you a sense of what you are signing up for with #sweatyin30, check out the gallery below chronicling our challenge.  As our #sweatycommunity says on the gram, #letsgo. 💪👊🏽
💥💥💥 #sweatyin30 is a CERTIFIED member of Jacqslist!💥💥💥
[huge_it_portfolio id="2″]
As always, thank you for stopping by Jackie Unfiltered.  We wish you a wonderful day with a side of "sweat!"
xoxo,
Jackie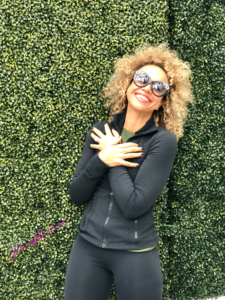 SHARE THIS!