Yep, you guessed it!  I am one of those fitness girls that turns her workout wear into street wear.  Most days, I don't have time to get in a #sweatsesh and then come home immediately to shower (sssshhhh….don't tell anyone please as I have a street rep to maintain for cleanliness and hygiene).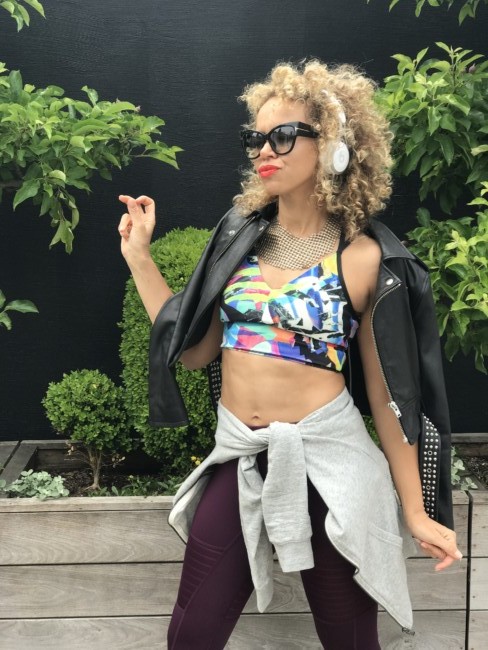 Click any of the links below for product details on the outfit above!
Brightly Colored Padded Sports Bra | Yoga Dance Leggings | Full Zip Grey Hoodie
Seriously, I am usually fitting my workout between phone calls, meetings and errands such as the grocery run, shopping and house stuff.  You know the drill!  For that reason, I need workout gear that can take me from regular life to the studio and then back to regular life…. in style of course.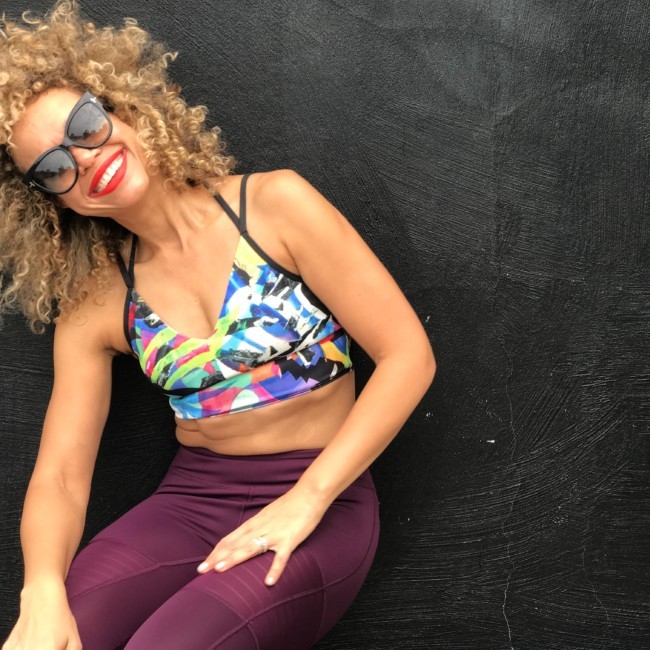 I am obsessed with Reebok's Dance Mesh Leggings pictured here!  I love the rich burgundy color, the fit (no muffin top), the mesh details (slimming and cooling) and the "Speedwick technology that wicks sweat away from the body to help you stay dry."  Yesterday, I took a very hot and muggy yoga class in Miami and these leggings felt like second skin.  Since the whole "sheer arse legging" debacle a couple years ago, certain brands have used thicker material for leggings to make people feel more comfortable.  When I workout, I go #HardInThePaint so I sweat A LOT.  Those thicker leggings are ride down and make me feel like a pig on a muggy-August-Georgian day.  #NotAGoodLook. However, these Reebok mesh leggings are thick enough so folks will not see your "buttocks and lady parts," but thin enough where they move with you as you #SweatItOut.  Also, they dry quickly which so important if you run to the grocery store after a sweaty workout like do!  To shop Reebok leggings, click here and remember to use the code MEMORIAL for extra savings!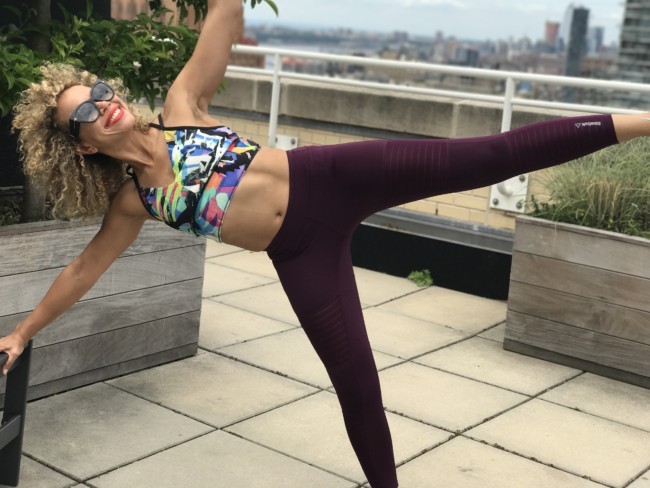 This is why I just love Reebok's current line.  The fit and fabric are great.  The colors are fun and eye-catching.  The styles are fashion-forward which mean they work well with my run around town clothes.  The best part is that they are affordable (Reebok is running a sitewide sale this weekend: buy 1-2 items, save 20%, buy 3 items, save 30%, buy 4+ items and save a whopping 40%!….. Use code MEMORIAL at checkout)!
The "Oh So Versatile" Grey Hoodie
I bet you can't guess my favorite part of this ensemble!  You probably think it's leather jacket over the brightly covered crop top.  Nope.  Wrong!  It's actually the grey hoodie.  This is such a versatile piece especially as we head into summer where the air conditioner makes most places feel like walk-in refrigerators.   This hoodie is thin enough for easy layering under a blazer or leather jacket and would look super cute across your shoulders over a summer dress on a chilly summer night.  My favorite way to style this hoodie is tying it around my waist after a workout as it helps cover those, gulp, unsightly sweat stains!  Hey, just keeping it real!  Seriously, I plan to take this grey hoodie with me everywhere all summer!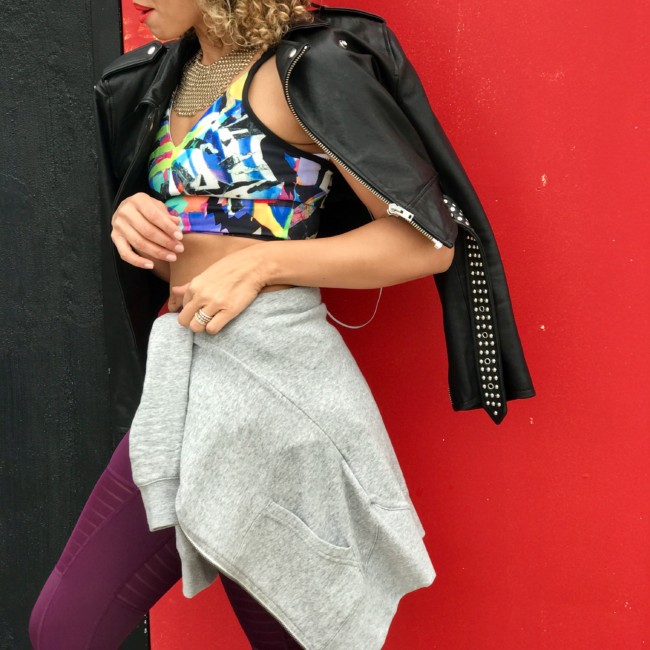 Just in a case you are interested in my cropped black motorcycle jacket, gold mesh necklace, black sunglasses or red-orange lipstick, you can shop the link below.  These are staples in my wardrobe, in heavy rotation and definitely worth the investment.
As always, thank you for stopping by Jackie Unfiltered.  This is just Part 1 of our "Studio to Street" editorial series for Reebok.  If you love this shoot, just wait until we unveil the rest over the next few days.  Muy Caliente!  Okay, I am off to catch a yoga class.  As you know, I have been sick the past 10 days so I have some workouts to get in as it's officially bikini season!!!  Happy Memorial Day weekend my friends!
xoxo,
Jackie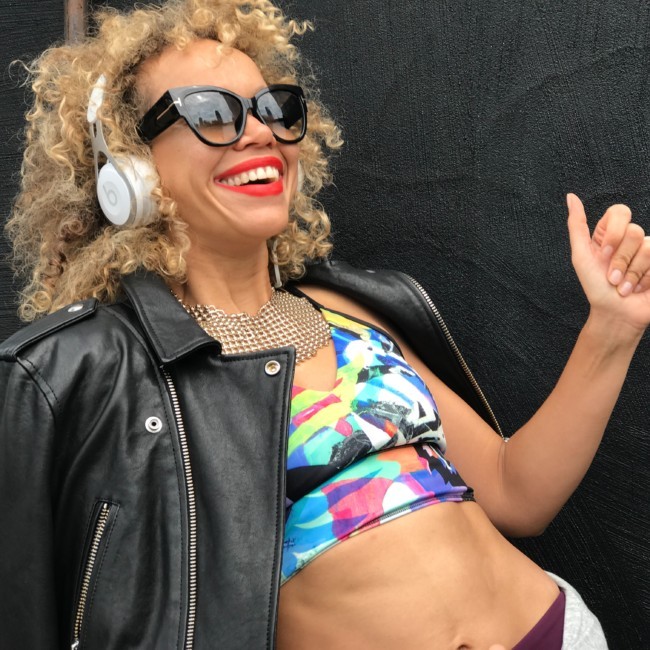 *** This post contains affiliate links.  If you purchase anything through this post, I will be paid a small percentage of each sale.  A sister has to make a living!***