Originally posted January 20, 2017.  Updated November 20, 2017 to honor the life and artistry of Mr. Azzedine Alaia (26 February 1940 – 18 November 2017).  
Every women needs a "A Little Black Dress" or as we like to say, "a #SuperHeroLBD."  That thing you throw on which instantly makes you feel faster than a speeding bullet, 10 inches taller and the baddest mamma jamma in the room. For me, its my trusty black a-line Azzedine Alaia dress.
As I wrote about here, Michelle Obama introduced me to Alaia and it was love at first sight. This dress was my first investment piece of clothing and has taken me from black tie in New York City to important lunches in California.  You know I would never make a purchase this big without consulting my fashion-guru-ace Renee Billy of Billy Hendrix LLC.  She gave me the thumbs up to purchase "the Alaia" in 2012 and agrees that it's as effortlessly chic today as it was the day I ceremoniously popped the tags! (It's important to note that this  dress looks good 5-10 pounds north of south of my ideal weight.)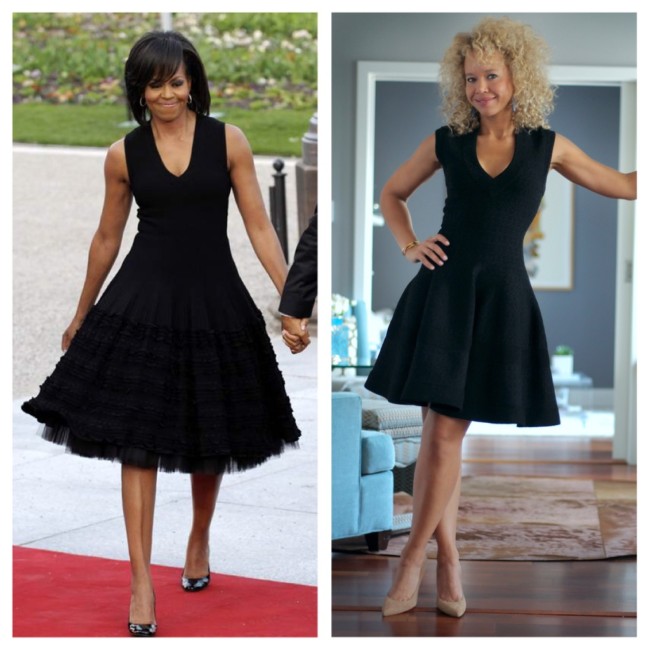 Why are these black dresses timeless?
Renee spills the tea about why my black Alaia dress was an excellent investment:
Azzedine Alaia is known for his creativity and usage of the finest jersey knits and wools, textures and patterns. Whether you invest in one of his a-line skirts or more body-con dresses, you won't be sorry.
This dress is a classic with it's fit & flare silhouette, making it extremely complementary for most body types.
 I can't say it enough, but every woman should make the investment in a great black dress. It's a go-to piece of clothing that all women should have for the important business meeting, after work event, luncheon, etc. Jackie's black Alaia dress is a perfect example of a smart buy. She can strut into a cocktail party wearing it with a fur shrug or cashmere wrap (of course Jackie will accompany it with her fabulous jewels). However, she can also dress it down by wearing it with a blazer or knit bolero sweater to the important meeting where she closes the deal. She can't lose with this dress. Now that's what I call, "Money well spent!"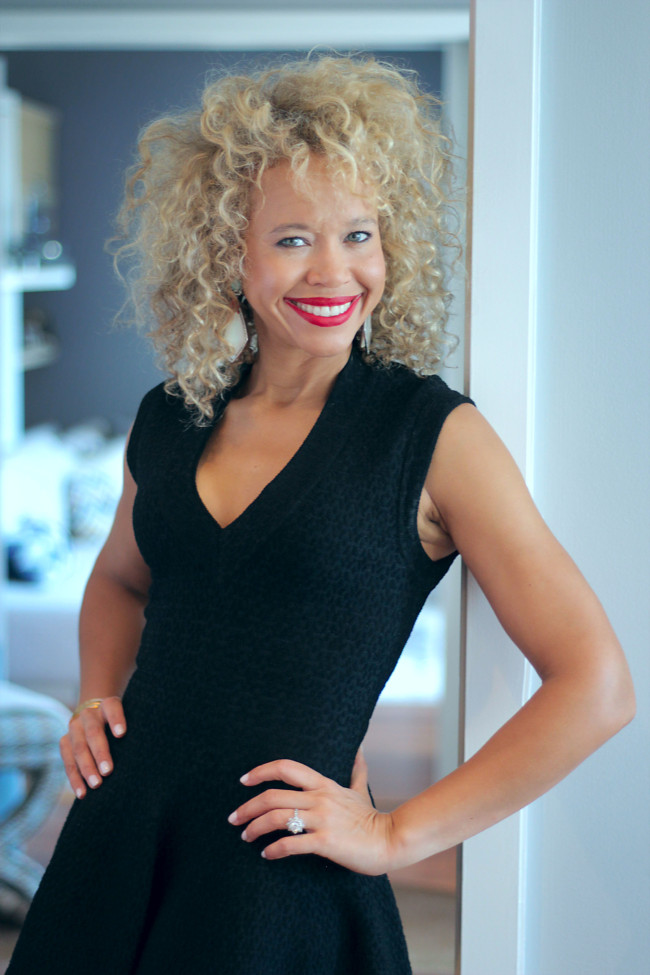 How do you find your own "Super Hero" classic black dress?
Before you even step foot in a store or start shopping online for your #SuperHeroLBD, do some soul searching and ask yourself the following questions:
Silhouette: What silhouette highlights your best features? (A-line or Sheath)
Neckline:  What neckline is best for you? (V-Neck or Scoop Neck)
(Note: Unless you own a few black dresses, a closet workhorse investment piece like the LBD is not the time to buy a trend like off-the-shoulder. You really want a classic silhouette that highlights your best features. This is where we say, "Trends be damned!")
Length: What length best suits your lifestyle and legs? (Slightly above the knee, knee length or tea length?)
Fabric: Do you need a dress with a little stretch in the hips, thighs, bust or shoulders? What assets are you trying to highlight and what are you trying to camouflage?
(Note: We want this investment piece to fit you whether you are 5lbs over or under your ideal weight.)
AFTER you answer the above questions and figure out what dress highlights your best assets, NOW you are ready to start shopping. Be patient and don't impulse buy. The dress should be so timeless that your daughter or niece will want to wear it one day as a #vintage piece!
Renee found a a few classic LBDs to get you started:
Lela Rose: The ruched sides are flattering on ladies that need some forgiveness in the torso. The length is great and appropriate for any affair, day or night. Gabardine material has stretch and will wear well over time.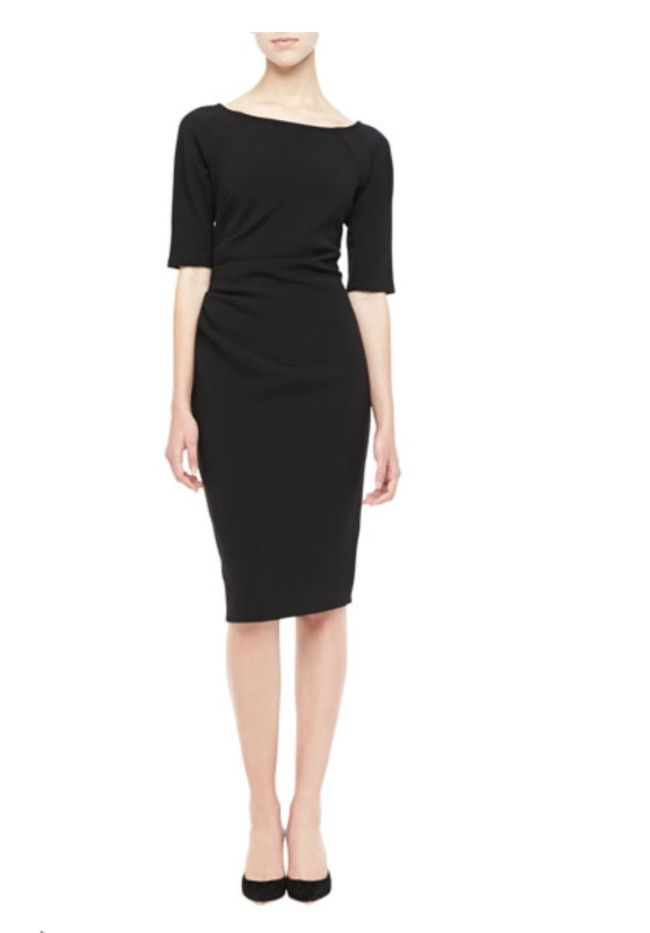 Carven: This is a sheath dress with a little lace. You must be in shape to pull this off but it's a great classic silhouette.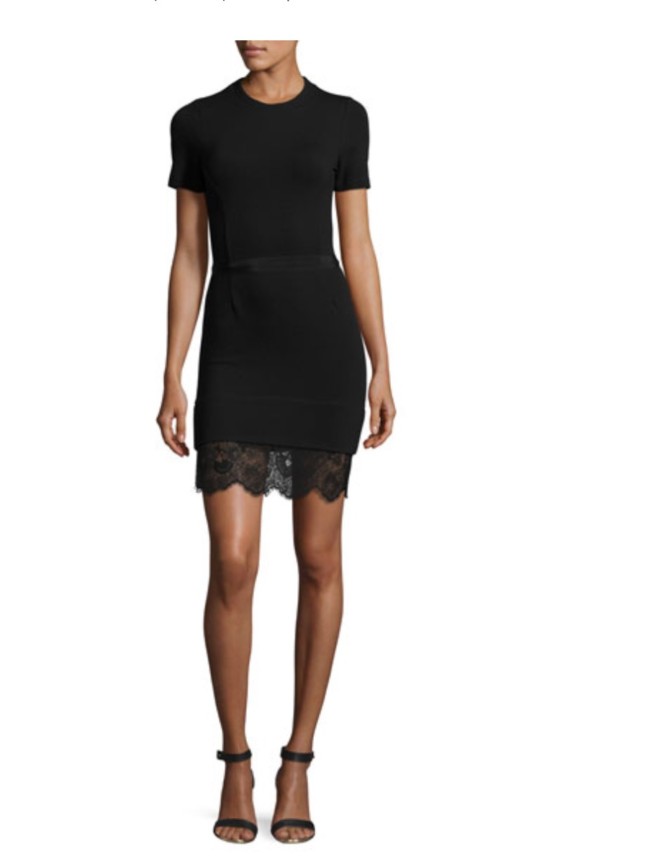 Max Mara: This is a great LBD! Perfect in every way!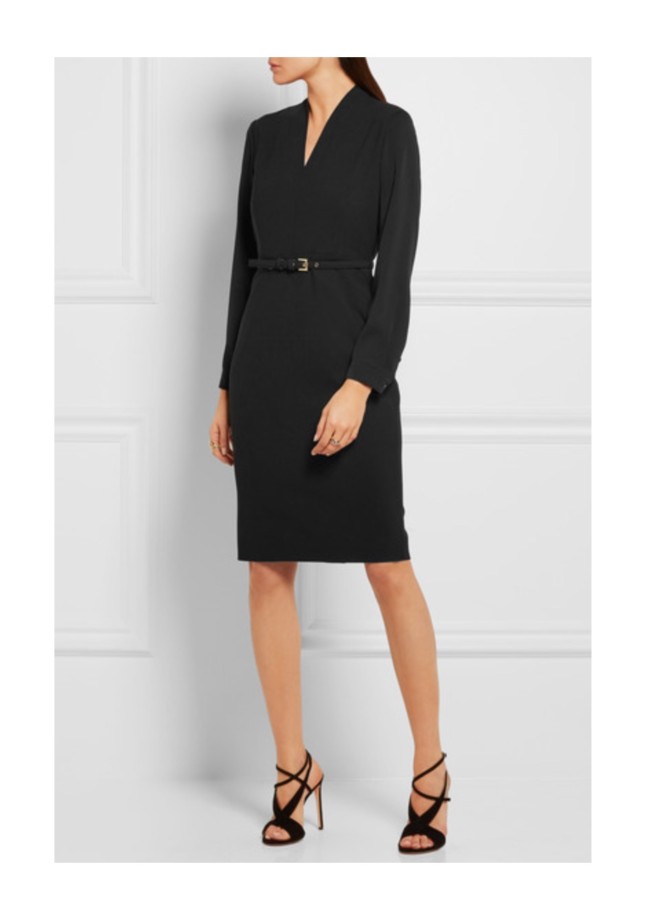 As always, thank you for stopping by Jackie Unfiltered. Please tag us wearing your LBDs using the hashtag #SuperHeroLBD as we can't wait to see what makes you feel "faster than a speeding bullet."
Xoxo,
Jackie & Renee