An old magazine article in my fashion archives inspired the festive ensemble below.  Do you see the resemblances? I love the effortless contrast of sequins or shinier materials against softer fabrics such as cotton, cashmere or shearling in neutral tones.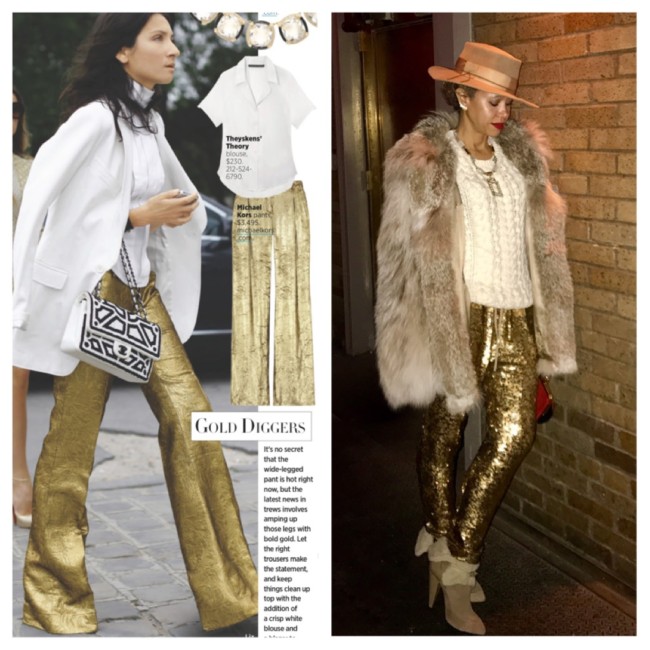 This outfit formula is quite simple!  Make the sequins the star of your ensemble.  For example, if you wear sequined pants, wear a neutral top, shoes, handbag and coat in gray, white, taupe, blush or even black.  Contrast neutral textures and even mix in fun accessories like the high-crown, dove-gray hat below.  But don't wear any colors that will compete with the main attraction…the sequins!!!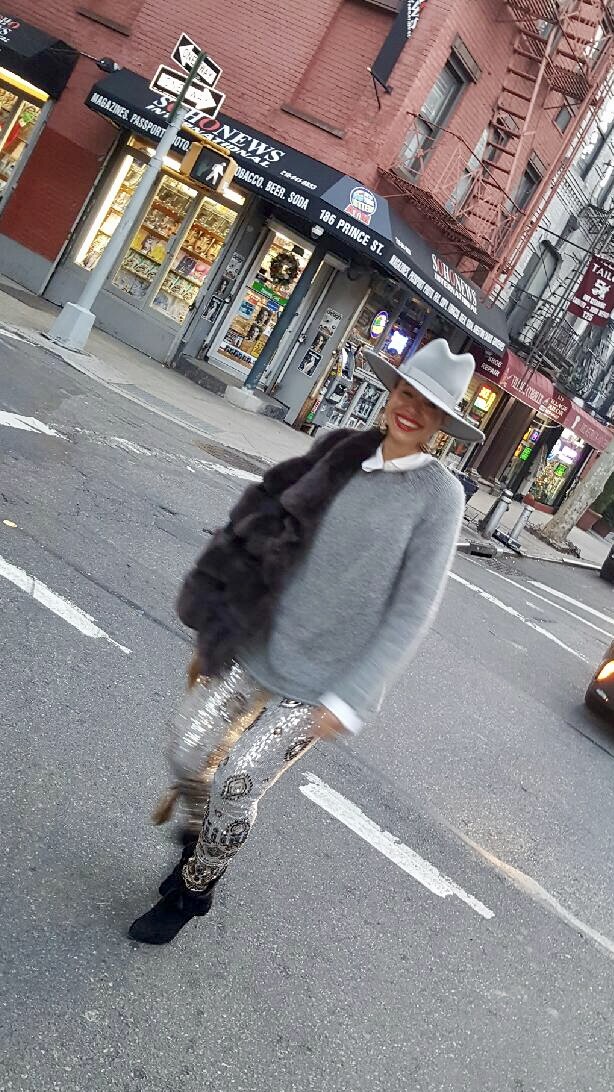 Sequins are inherently girly so throw in something masculine to offset the sparkly vibe.  Above, the manly gray hat and oversized chunky sweater contrast perfectly for a lunch date with my girlfriends.  Below, I used a fitted tuxedo jacket and my husband's bow tie.  It's so mysteriously sexy when a woman confidently wears men's clothing.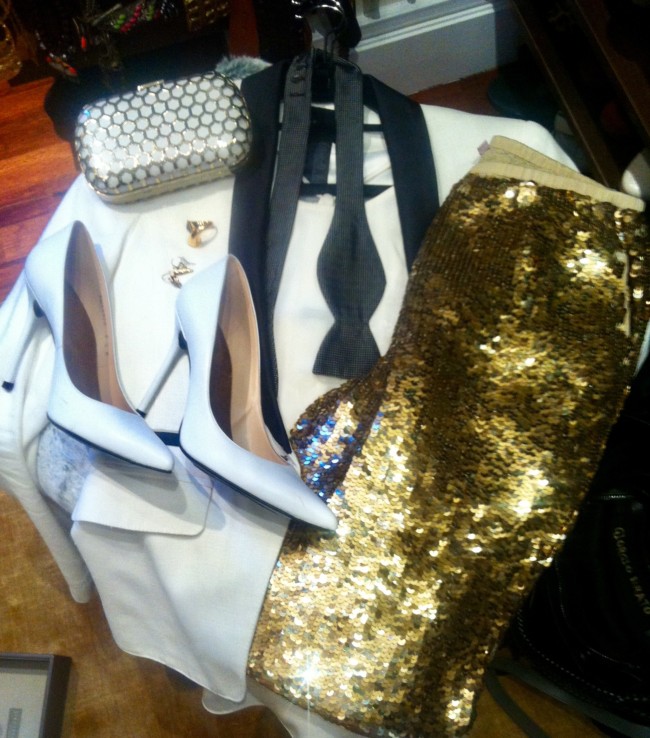 Jackie's Sequin Formula
Use texture, not color, to contrast.
Wear day or night.
Don't take sequins too seriously or treat them like they're precious.
Most importantly, always wear sequins with that certain attitude, "Of course I am wearing sparkle, why aren't you?"
Even here, for a black tie affair in New York City, notice that I paired the emerald green sequined cocktail dress with matte-black opaque tights, black velvet shoes, a black oversized tuxedo vest and emerald green accessories.  My "Sequin Formula" will never fail you!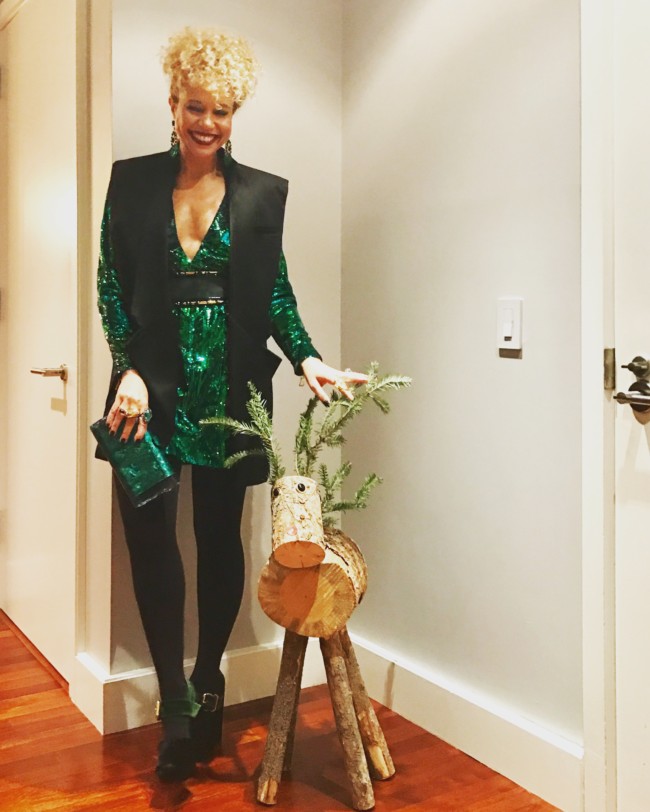 Unfortunately, I grabbed my sequined pants and dress out of "Fashion Storage" so they are no longer available for purchase.  But you can find sparkle and shine at almost every price point this season. From trendier stores such as asos (Self Portrait Lace Sequined Pants on sale for $197.00 USD) or Zara ($39.90 USD) to department stores such as Bergdorf Goodman ($1,995.00 USD).  I even found this great drawstring loose casual jogger on Amazon for $29.99 available in x-small – xx-large.  This look is accessible to everyone!
As always, thank you for stopping by Jackie Unfiltered.  Take pictures in your sequined ensembles and tag #JackieUnfiltered on social media so we can see your fabulosity.
xoxo,
Jackie