I took a quick 48 hour jaunt to Paris & Amsterdam in August 2017 with my ace Taung and her 16 year old daughter Madison.  We had the best time celebrating Madison's Sweet 16 doing girly touristy things like snapping pics from the famous ferris wheel overlooking the Lourve Gardens, Eiffel Tower and Palais du Luxembourg to lazy strolls searching for decadent pastries and perfectly prepared omelettes.
After running around on the Right Bank like kids in a candy store, we crossed the Seine into the Left Bank where we window shopped and explored the quaint narrow streets feeding into the famous Saint Germaine Boulevard.  My uber chic girlfriend Debra Shriver (no really, Deb is one of the most chic, kind and effervescent women I know) advised us to grab a pastry and cafe creme at Comptoir Poilane on rue de a Cherchi Midi.  The restaurant had just closed (double darn) so we grabbed a couple pastries next door at the bakery, stopped at Barde LaCroix Rouge for a beverage and then people watched on the square.
A highlight of the trip was aimlessly exploring the French "Pharmacy" looking for new beauty products.  My favorite find on that trip was discovering NUXE Splendieuse® Anti-Dark Spot Perfecting Sheet Mask.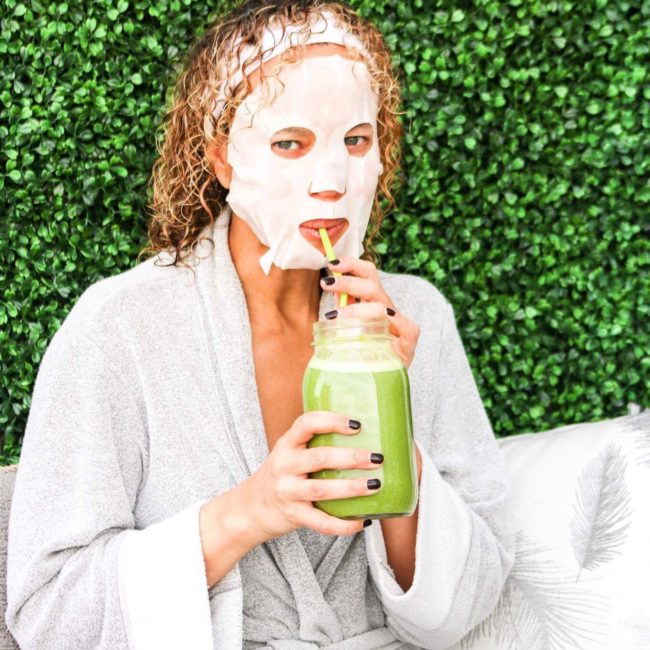 Nuxe markets this as an anti-hyperpigmentation mask that helps to reduce dark spots and to boost radiation.  I can 100% agree!  I apply this mask to a cleansed face and, depending on how much time I have, I let the mask sit for 10 – 30 minutes.  I can actually feel it working immediately with a little tingly feeling as it penetrates my poors and top layer of skin.  After peeling the mask off, my face is more radiant and plump, dark spots are reduced and my complexion has this soft glow.  I either apply at nighttime after a long steam and exfoliation or before a big night out as it leaves the perfect canvas for makeup application.
Jackie's Tip ?:  Apply any excess serum inside the packet to your neck, décolletage (favorite word) and the back of your hands!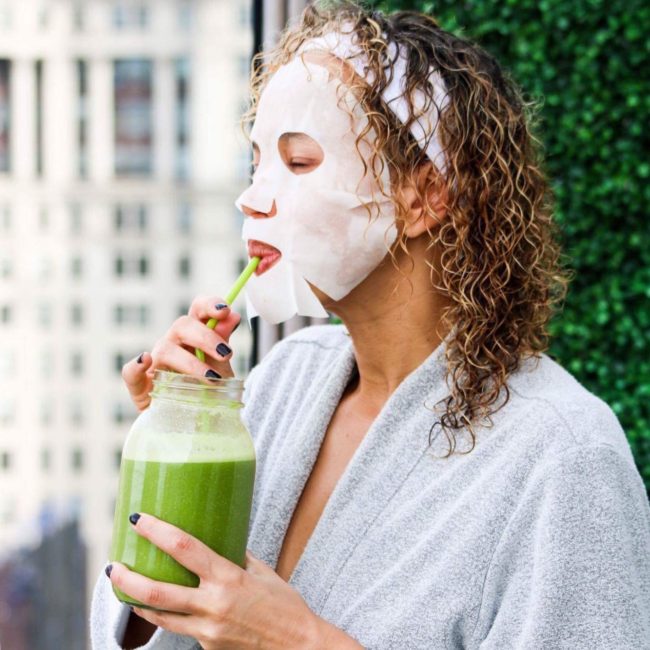 Unfortunately, this mask is hard to find in the United States but I have had success ordering through https://www.caretobeauty.com/us/ which carries international beauty brands.  If any of you know of a US retailer, please comment below because I swear this mask is liquid gold and a permanent part of my beauty ritual.  Similarly, if you find yourself in Europe thinking about Jackie, pick up a couple for your sister-friend and send them my way.  Me and my skin shall be eternally grateful!
Below are a couple similar sheet masks available on Amazon (click the images below to read more about the benefits of sheets masks and to order each product).  If you do not have a sheet mask as part of your beauty regimen, then I highly suggest you add it.  It's far cheaper and less painful than a face lift.  #JustSaying

As always, thank you for stopping by Jackie Unfiltered.  We wish you a Halloween weekend filled with ghostly moments, treasured memories and a couple great costumes!
xoxo,
Jackie