Have you had your annual mammogram?  If you are 40 years old and/or have a family history of breast cancer, I really hope the answer is YES!  It's breast cancer awareness month and we here at Jackie Unfiltered plan to encourage as many women as possible to get their boobies checked by the end of 2017.   We heard through the grapevine that some of yall are slacking on self-care and missing appointments.  There will be none of that on my watch.  Early detection is the biggest weapon we have to fight breast cancer.  
In that spirit, I just left my first annual mammogram and breast sonogram appointment a few hours ago at Lenox Hill  Radiology on the Upper East Side of New York City.
I found the experience not much different than my other routine appointments such as my annual physical, gynecology or ENT appointment.  The nurses, technicians and doctors were pleasant.  The appointment was fast.  I checked in, completed some paperwork, waited a few minutes, donned a cotton robe and they completed both the mammogram/sonogram in about 30 mins.  Honestly, the most uncomfortable part of the experience was holding my right arm above my head as I have an "impinged" rotator cup/shoulder issue (basically, it hurts to lift my right arm above my head).
The best part of the appointment was that these critical tests were FREE.  Yep, you heard it correctly.  No co-pay.  Most insurance companies in the United States encourage annual mammograms.  Now y'all know our health insurance companies can be a little funny acting here in the US of A so there must be something to this whole mammogram sitch if they wave the co-pay!
One of our favorite charities is Kicked It in Heels (KIH) which was founded by my dear friend, Dr. Janna Andrews, M.D.  Dr. Janna is a leading oncologist and surgeon here in the New York area.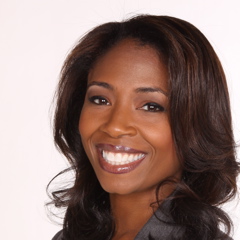 KIH focusss on breast cancer survivors, specifically young women and women of color.  They provide basic information on screening and highlighting survivors' experiences as they work to reclaim their normal lives. We especially love KIH because they encourage lifestyle adjustments and dialogue by offering workshops focused on fitness, beauty and wellness.
Click HERE to make a donation to Kicked It In Heels.  Every single dollar counts and helps their mission. No donation is too small (or too big)!
At KIH's annual fundraiser in October 2017,  I learned that many women are missing appointments because they have the wrong information about mammograms, breast cancer in general and how it can and does disproportionately affect women of color.  After the fundraiser, I spoke with Dr. Janna and she helped unravel some of the mysteries surrounding breast cancer screenings.  Basically, she broke it all the way down in a way we can understand.  No fancy doctor talk.  Just sharing information girlfriend to girlfriend.
Myth #1: Women don't need routine mammograms until they reach the age of 45 years old.
Dr. Janna says that women are rightfully confused here because doctors and organizations vary on opinion regarding the right age to begin annual mammograms.  For example, the American Cancer Society has changed the recommendation to starting at 45 with the option of starting at 40 while the US Preventative Services Task Force (USPSTF) recommends starting at 50 with the option of starting at 40.  Then there is the American College of radiology which still recommends starting at 40.  Seriously people, can we all just agree and get along?  I then asked Dr. Janna who sees patients everyday fighting different stages of breast cancer, "What do you, as a practicing oncologist, suggest is the right age?"  She responded definitively with "40 years old or EVEN YOUNGER if you have a high-risk of developing breast-cancer."
MYTH #2: Women of color get breast cancer at the same rate as white women.
Historically, white women have always had a slightly higher incidence but today it's now the same.   However, black women are often diagnosed at a younger age than white women.  Dr. Janna also wants black women to know that the research now shows that in addition to getting breast cancer younger than white women, black women have a "higher rate of triple negative breast cancer meaning that the cancer is more aggressive because there are no receptors to target."  Triple negative breast cancer is treated with chemotherapy verses hormonal therapy.
MYTH #3: Women are scared to get mammograms.  
Dr. Janna says that, unfortunately, this is kind of true that many women don't get screened because of either fear, denial or just misinformation.  Women don't schedule the mammogram because "they don't 'feel sick' or they don't think breast cancer can happen to them."
So now what?  Jackie has set your mind right, corrected the record and showed you her "boobie check" picture (#Hubbs is gonna kill me but it's all #ForTheCulture).   Well now, I have a call to action for all of you:
If you are 40 and up OR are at high risk of getting breast cancer, you need to CALL up your Gynocologist and get a referral for a mammogram/sonogram.   You need to do that immediately.  Like right now.  Do not pass go.  Do not collect $200.  Make your appointment and keep the appointment.  It is better for them to find whatever is happening in your breast sooner rather than later.
ANDDDDDDDDDDDDDDDDDD
Send a text, email, DM or bat signal through facebook or twitter (however you communicate with your people) to your crew asking the following: "I'm doing a boobie check with all the women I LOVE!  We take care of the world but leave ourselves last.  I want to hear from you.  Is your mammogram up to date?  If your boobies have not been checked in the last 12 months, be honest and tell me you are calling this week to make the appointment."
As always, thank you for stopping by Jackie Unfiltered.   We want to extend a huge thank you to Dr. Janna for providing this information and helping us protect our boobies.  Just in case you missed it, here is the LINK again to donate to Kicked It In Heels.   I hope this article and our social media help jumpstart a conversation with you and your personal ecosystem about health, breast cancer and proper screenings.
xoxo and in good health,
Jackie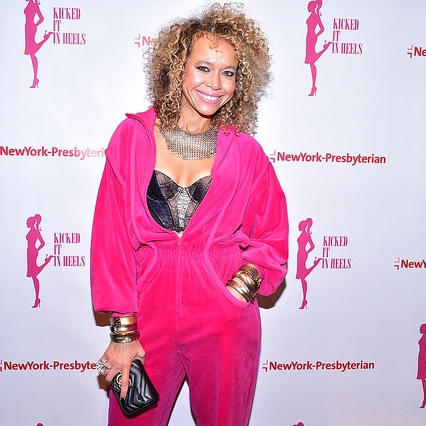 Medical Disclaimer:  
All content found on the Jackie Unfiltered Website, including: text, images, audio, or other formats were created for informational purposes only.  The Content is not intended to be a substitute for professional medical advice, diagnosis, or treatment. Always seek the advice of your physician or other qualified health provider with any questions you may have regarding a medical condition. Never disregard professional medical advice or delay in seeking it because of something you have read on this Website.
If you think you may have a medical emergency, call your doctor, go to the emergency department, or call 911 immediately. Jackie Unfiltered does not recommend or endorse any specific tests, physicians, products, procedures, opinions, or other information that may be mentioned on JackieUnfiltered.com. Reliance on any information provided by JackieUnfiltered.com and its employees, contracted writers, or medical professionals presenting content for publication to Jackie Unfiltered is solely at your own risk.
The Site may contain health- or medical-related materials or discussions regarding sexually explicit disease states. If you find these materials offensive, you may notwant to use our Site. The Site and its Content are provided on an "as is" basis.
Links to educational content not created by Jackie Unfiltered are taken at your own risk. Jackie Unfiltered is not responsible for the claims of external websites and education companies.