If you're stumped about what to pack for a beach vacation, if you find yourself overpacking and paying excess baggage fees at the airport and/or if you never have what you need when you finally arrive at your destination then this blog post about what I packed for a short summer beach vacation to Barbados is just for you. Over 4th of July weekend while our American friends celebrated the United States' independence with fireworks and barbecue, the #Hubbs and I escaped to the crystal blue shores of the Carribean island of Barbados for some golf, beach time, long family meals and general rest and relaxation. Below, I dive into how I prepared for the trip, what I actually packed and a few fun facts about the picturesque island of Barbados.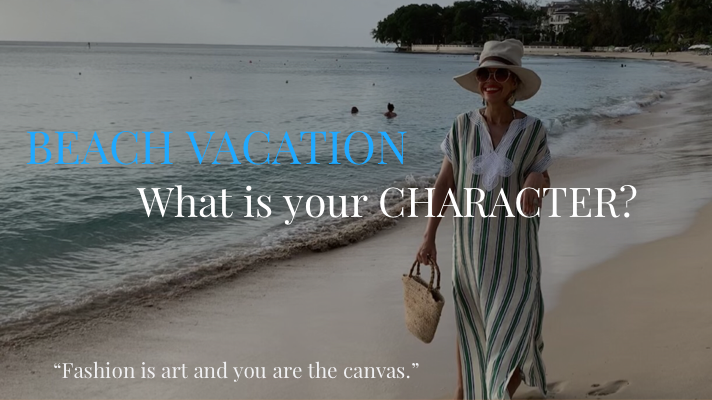 Whether it's a beach vacation or city adventure, before I pull out a single solitary stitch of clothing, I determine my "trip character" by asking myself the question: "What story will I tell through clothing, accessories and makeup." For example, am I a carefree island girl wearing lots of color seeking undiscovered white sand and local flavors or a jet setting socialite looking for luxury, fine dining and picturesque swag? If it's a city trip, am I a well heeled tourist soaking up the culture through museums, long strolls down undiscovered streets, shopping in quaint neighborhoods and enjoying a bite to eat at a cafe while people watching? Or, am I a chic hipster searching for a specific food truck with the best tacos in town? Deciding your character forces you to hone in on the type of trip you have planned and then forces you to pack only what's necessary. Most people overpack because they are planning the "just in case" outfits that will absolutely never happen. You don't need stilettos on a beach vacation just as a ball gown is unnecessary for a multi-city hiking trip through Europe.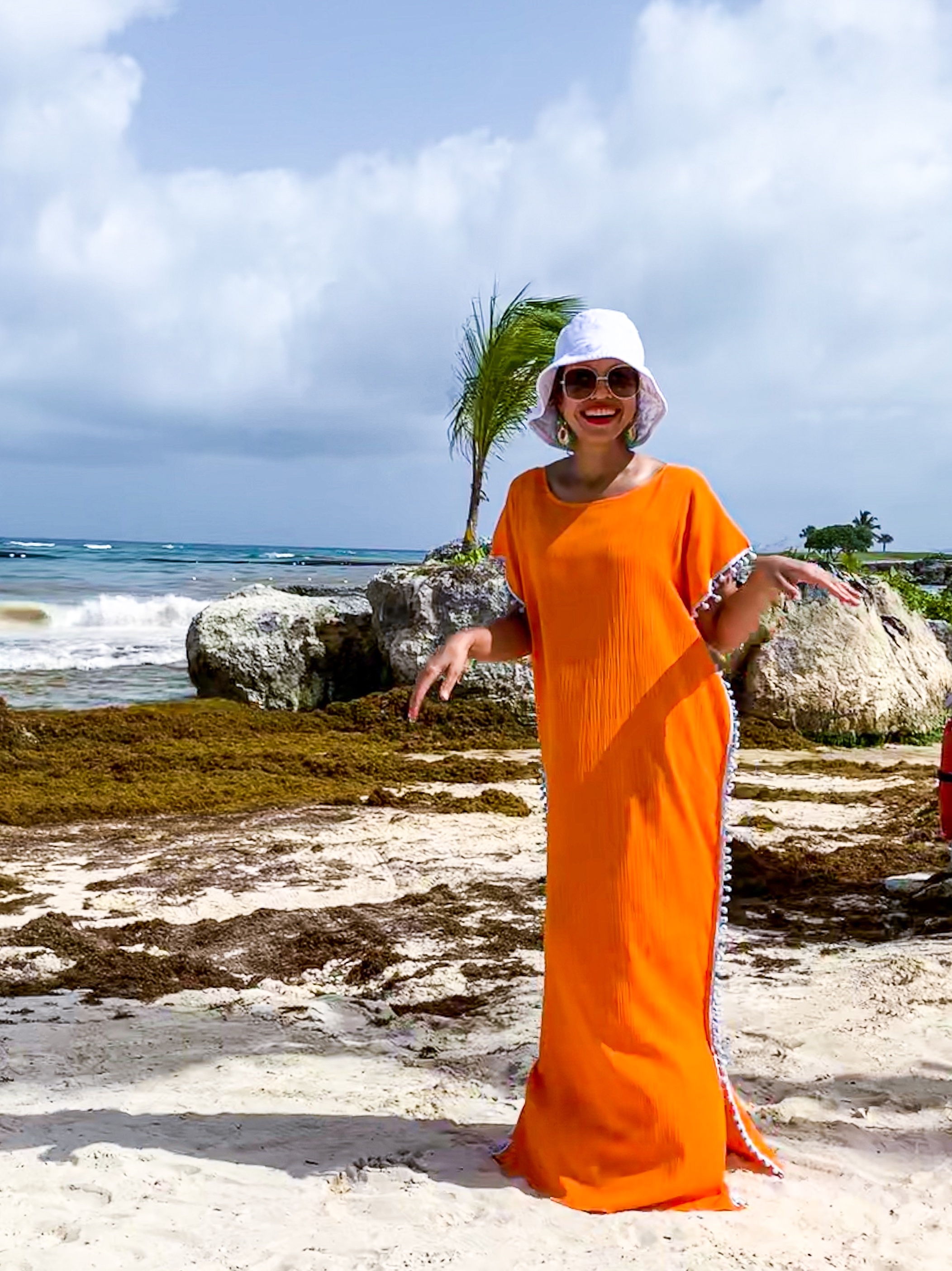 Just in case the unexpected tete-a-test does actually arise, as you will see below, you can use accessories and makeup to take a properly planned outfit from day to night. So no worries if you happen to meet the Prime Minister of Barbados at the famous Sandy Lane lounge and "she" (see what I did there ?) then invites you to a private dinner party on a yacht. You will look effortlessly chic as my no fail packing plan will make sure you are ready for whatever moment comes your way.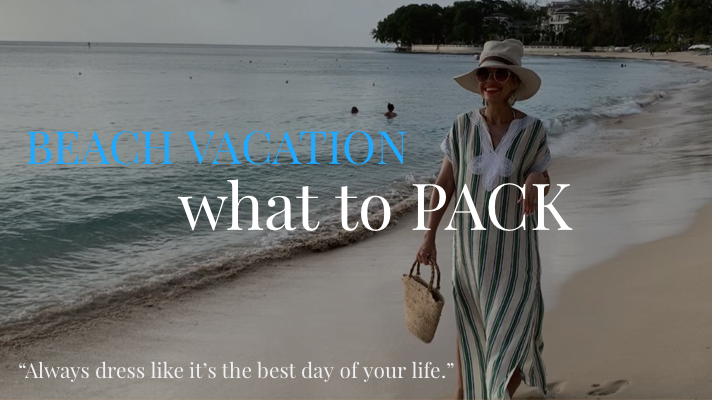 After I nail the character, I pack clothing and accessories around a color story. By choosing a few hues to take with me verses every color under the rainbow, I make sure that each item I carry pairs with multiple pieces including shoes and accessory.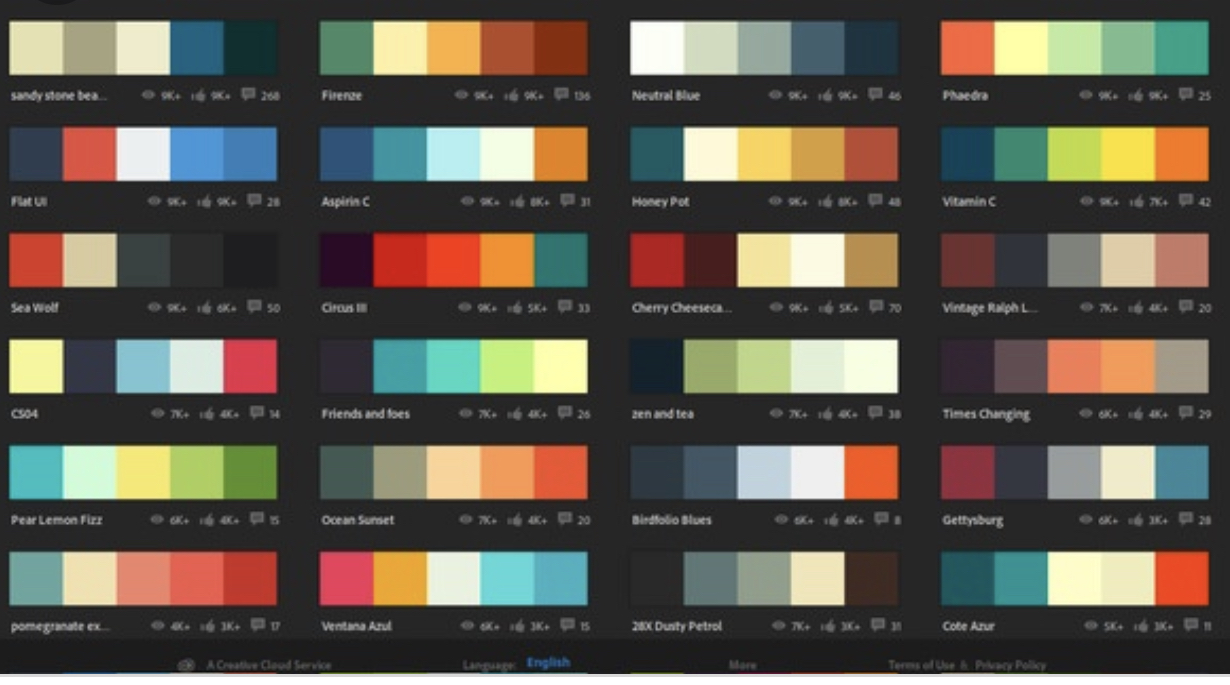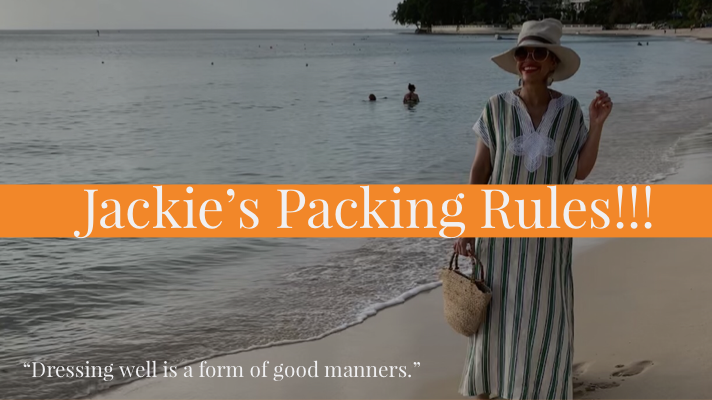 Choose a color story and only pack items within those range of colors. This includes shoes and accessories.
Try on everything you plan to pack to make sure it fits, is clean and has the right tone. Snap a quick picture to make getting dressed easier when you arrive.
Plan each outfit for day and night meaning if you have two beach days, one sightseeing day exploring the local town, one casual dinner night and two fancier nights then plan for those and take exactly what you need. Don't just throw a bunch of items in the suitcase hoping you will have what you want to wear for each day. You will end up with too many clothes, shoes and accessories yet not enough of anything you actually need.
Take clothing that can be worn multiple ways meaning the caftan, shorts or maxi skirt featured below look quite chic over a bathing suit with flats but instantly become evening ready by pairing them with a gold wedge, bold jewelry and a swipe of lipstick.
Shoes:

One pair of high heels or wedge shoe that goes with everything in your suitcase. A metallic or nuetral always works.
One mid height shoe like a kitten heel for more casual moments and if you're the type that must have more than one evening shoe option (everyone has their vice so no judgement here)
One pair of sneakers for workouts or long walks (vacation is an excellent time to fit in the #sweatysesh)
One pair of flats you can wear day to night and also goes with everything in the suitcase.
No exceptions on more shoes!!! Shoes take up too much room!

Handbags:

One straw or raffia bag that can go from a day on the beach to a casual stroll through town (if it's a city adventure then instead of a beach bag, you would pack a fanny pack or tote).
A couple of small but bold flat clutches. They don't take up space and can add quite a bit of texture and color to a basic outfit.

Accessories: Although my jewelry is carefully planned with each look and then packed in a jewelry roll to protect my pieces, here is where you can have some fun and pack a few extras. Accessories are space savers that pack a big punch. Statement earrings and a bold lip can transform your basic beach caftan into a glamorous evening look.
Travel Outfit: wear the same thing each way (change your underwear and t-shirt obvi). This saves room in your suitcase and is one less thing to think about.
CARRY-ON ONLY!!!
I am a "carry-on only" type of gal unless I am going away for more than seven days like next month for our 2-week European adventure through Portugal and Italy. For many of you reading this, the "carry-on only" will seem impossible. My answer is that you are packing too much stuff! If you follow the rules above carefully planning what you actually need and only take what you plan then everything will fit nicely into a regulation sized carry-on bag.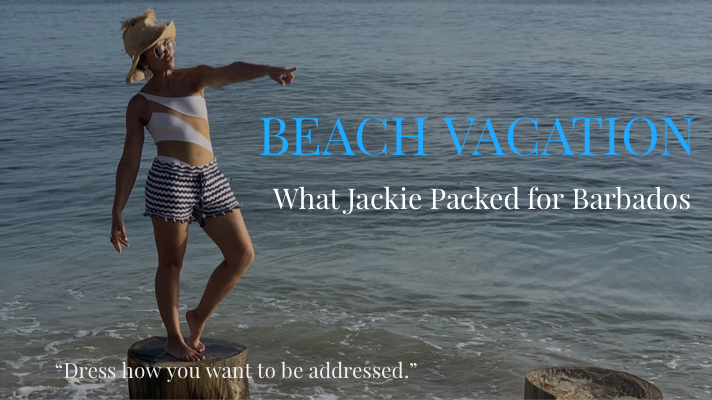 Now that you have the ground rules, the photos below regarding what I packed for Barbados should make a lot of sense. My color story for this beachy vibe are shades of blue, oranges and green with graphic black & white.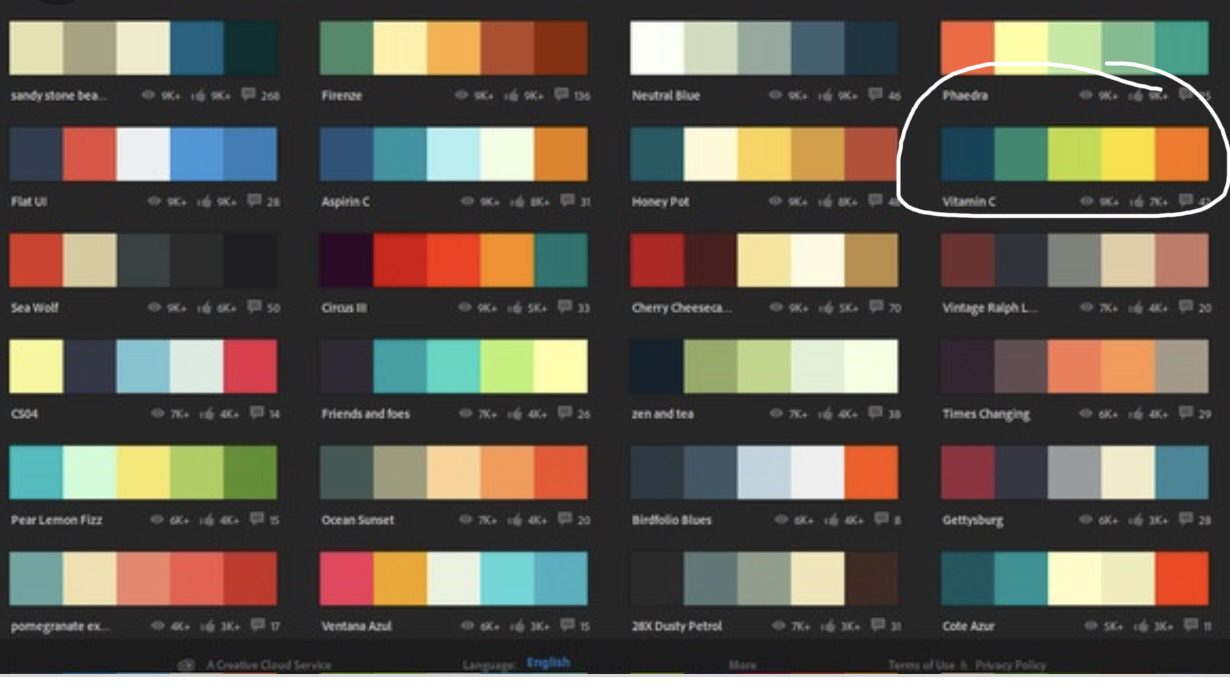 The scarf below ties all my colors together and will serve as a turban, maybe a scarf croptop or tied on a purse for a punch of color and print.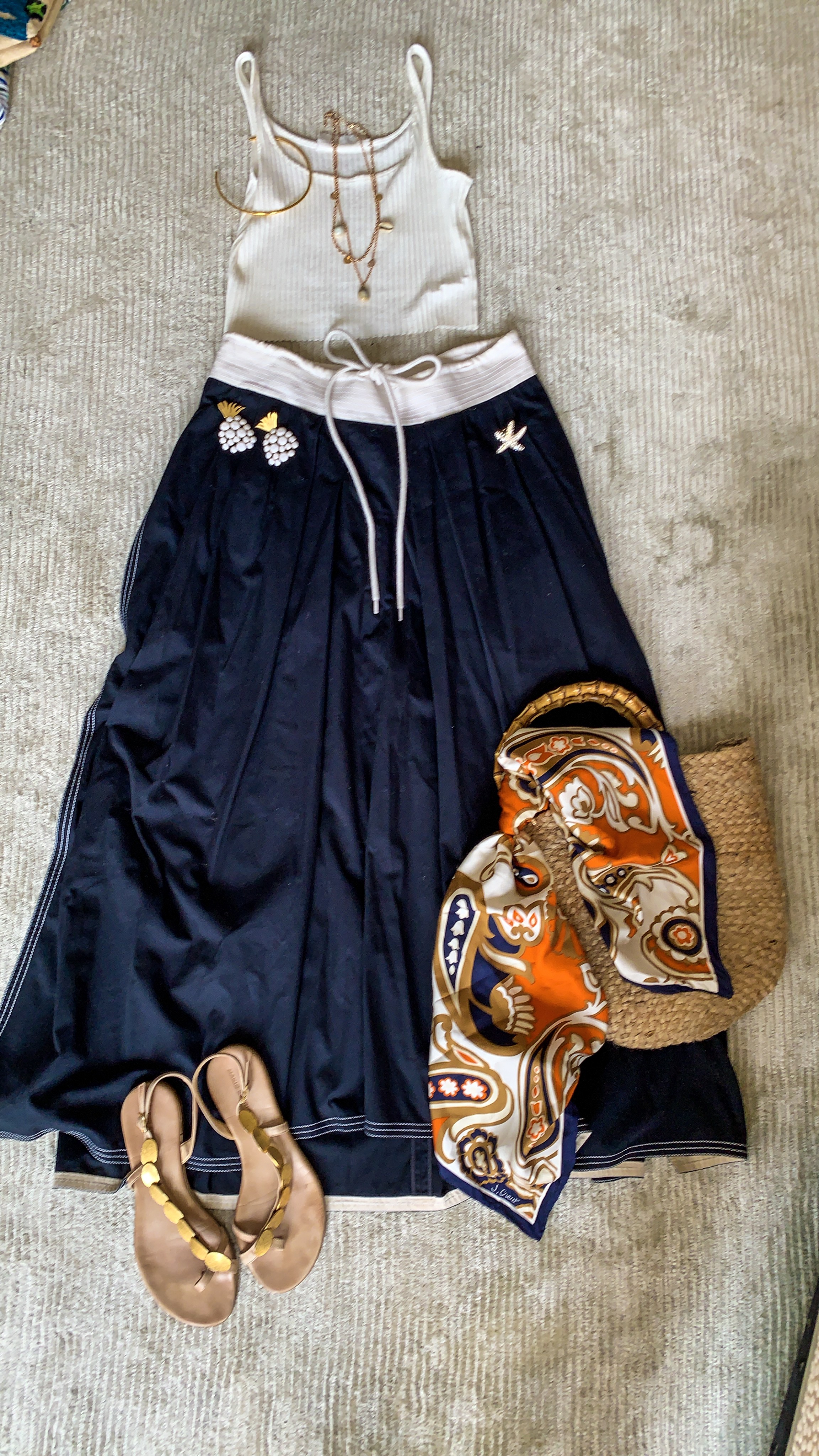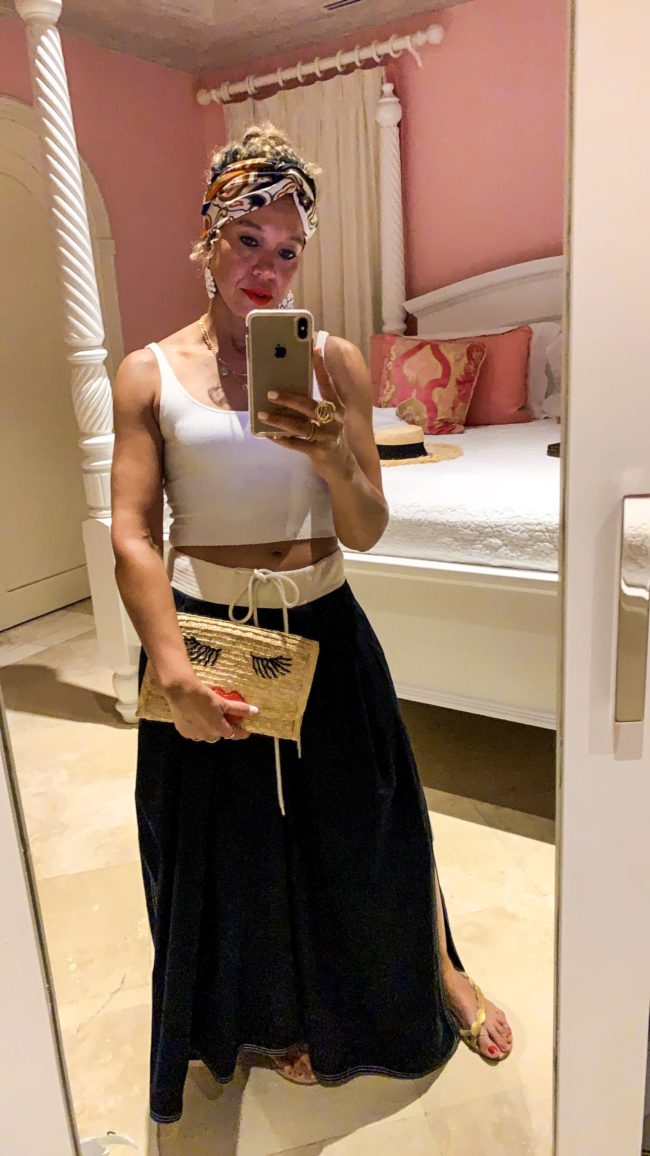 My heeled shoe is the gold Michael by Michael Kors Wedge.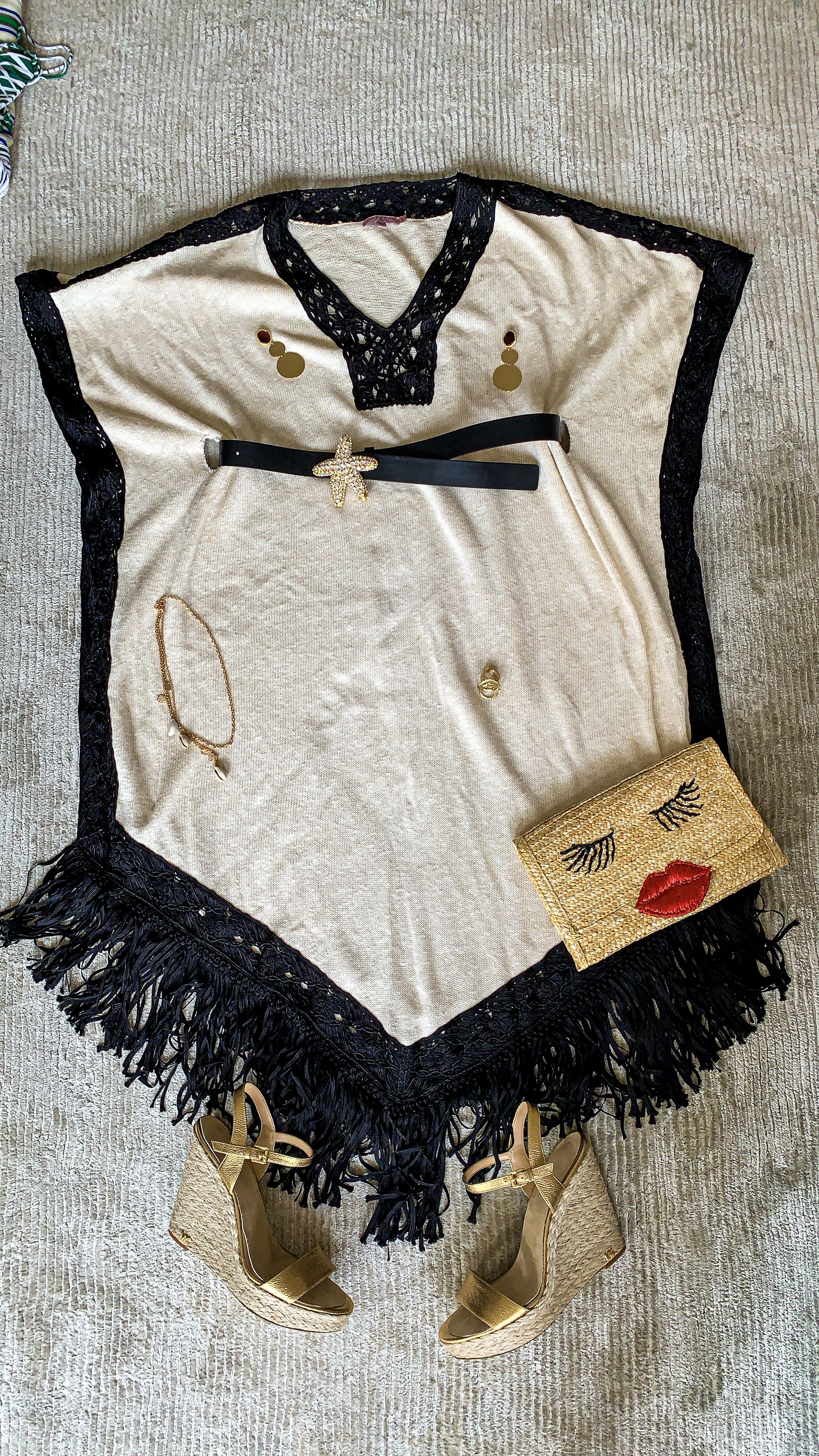 The flat shoe is a my go to warm weather sandal that I picked up in Greece a few years back. It's comfortable and cane be dressed up or down.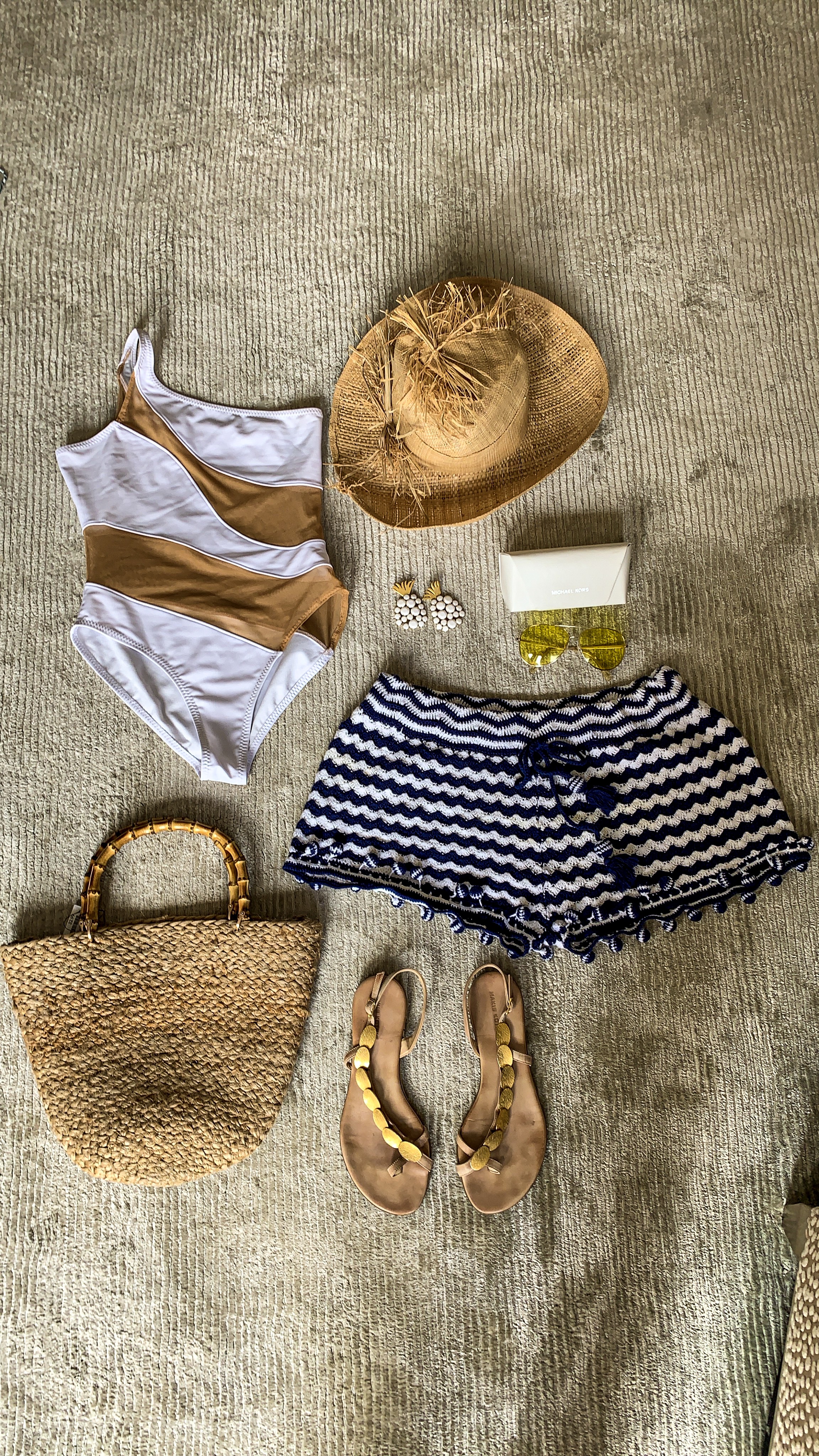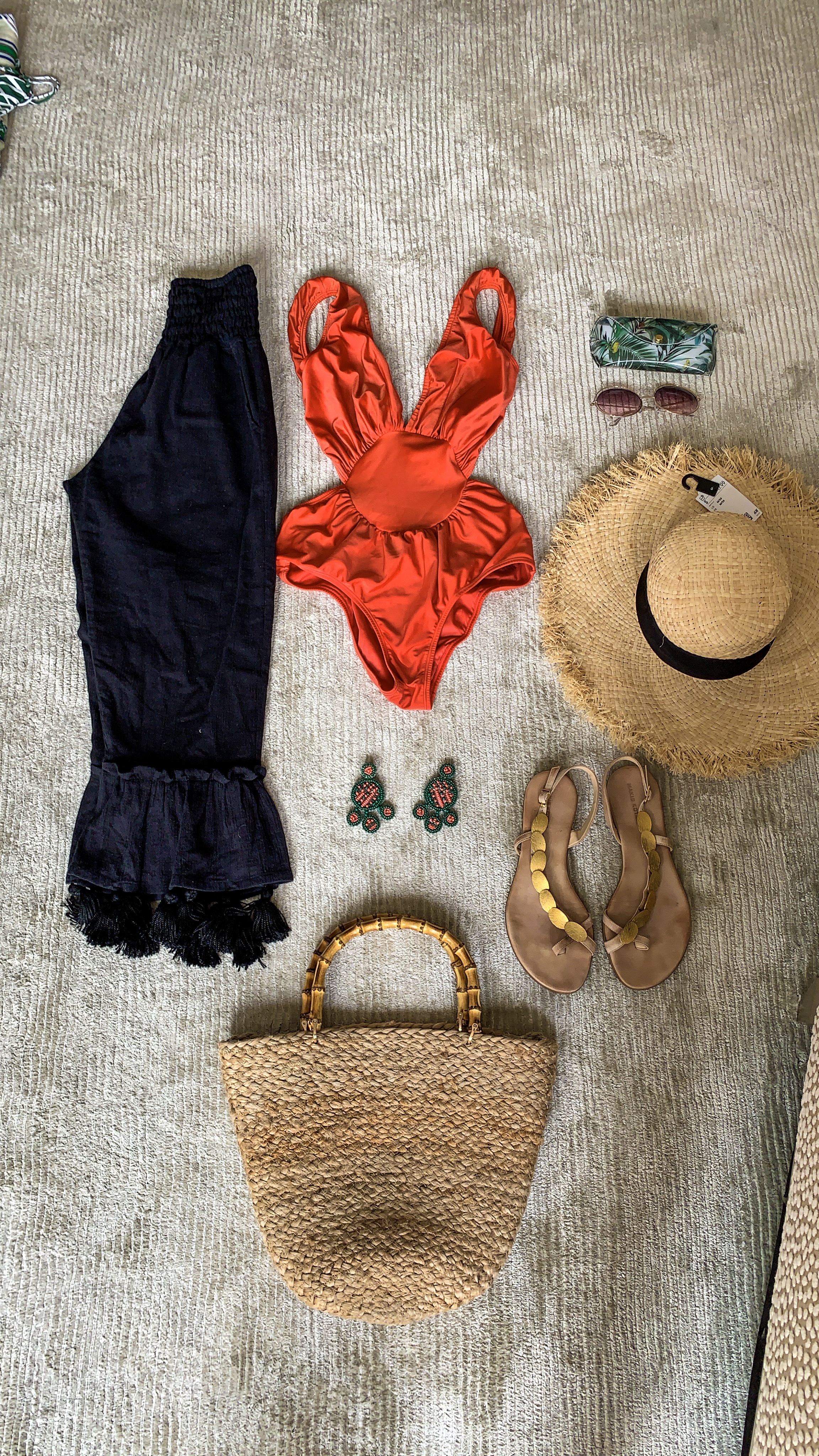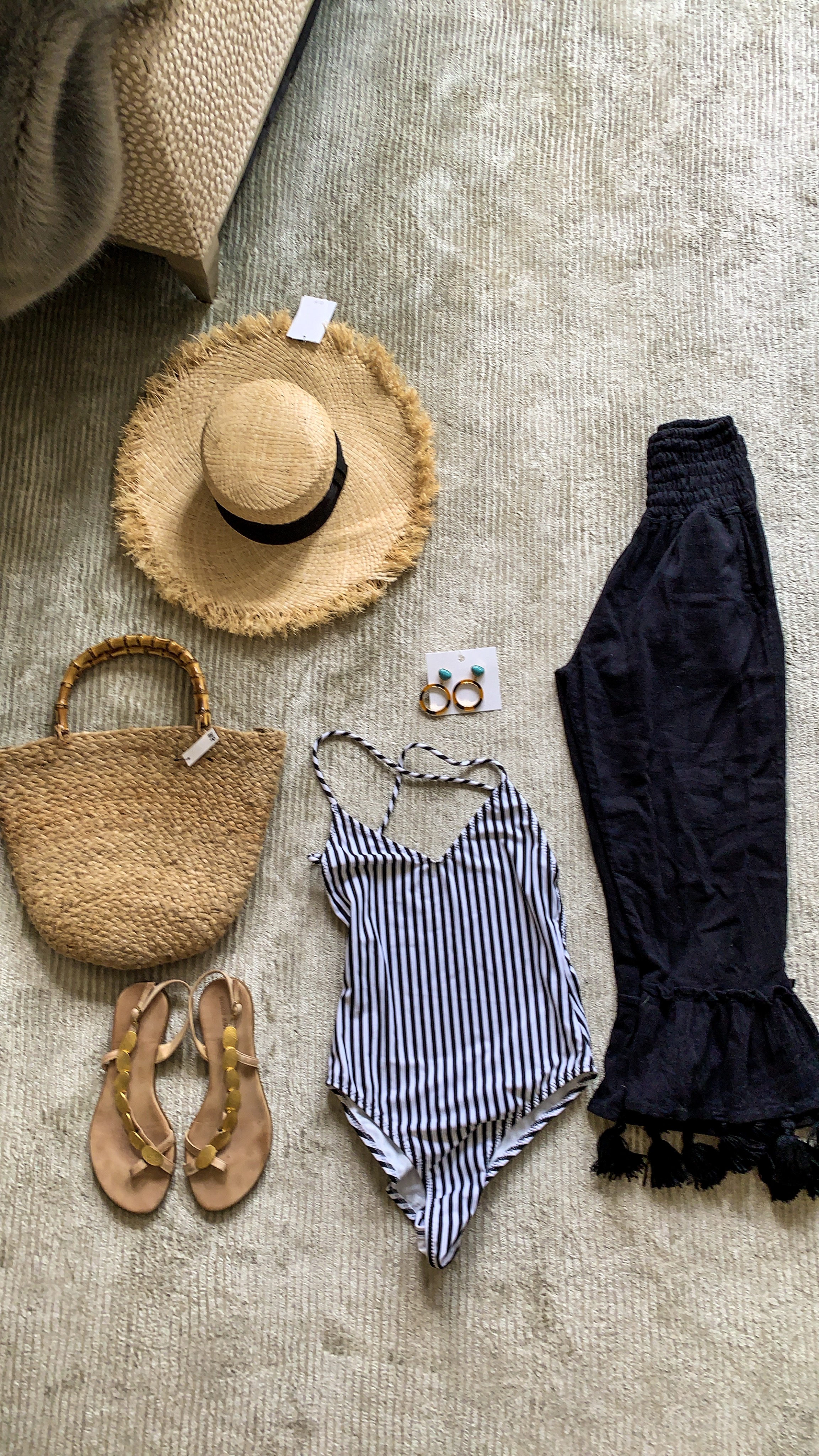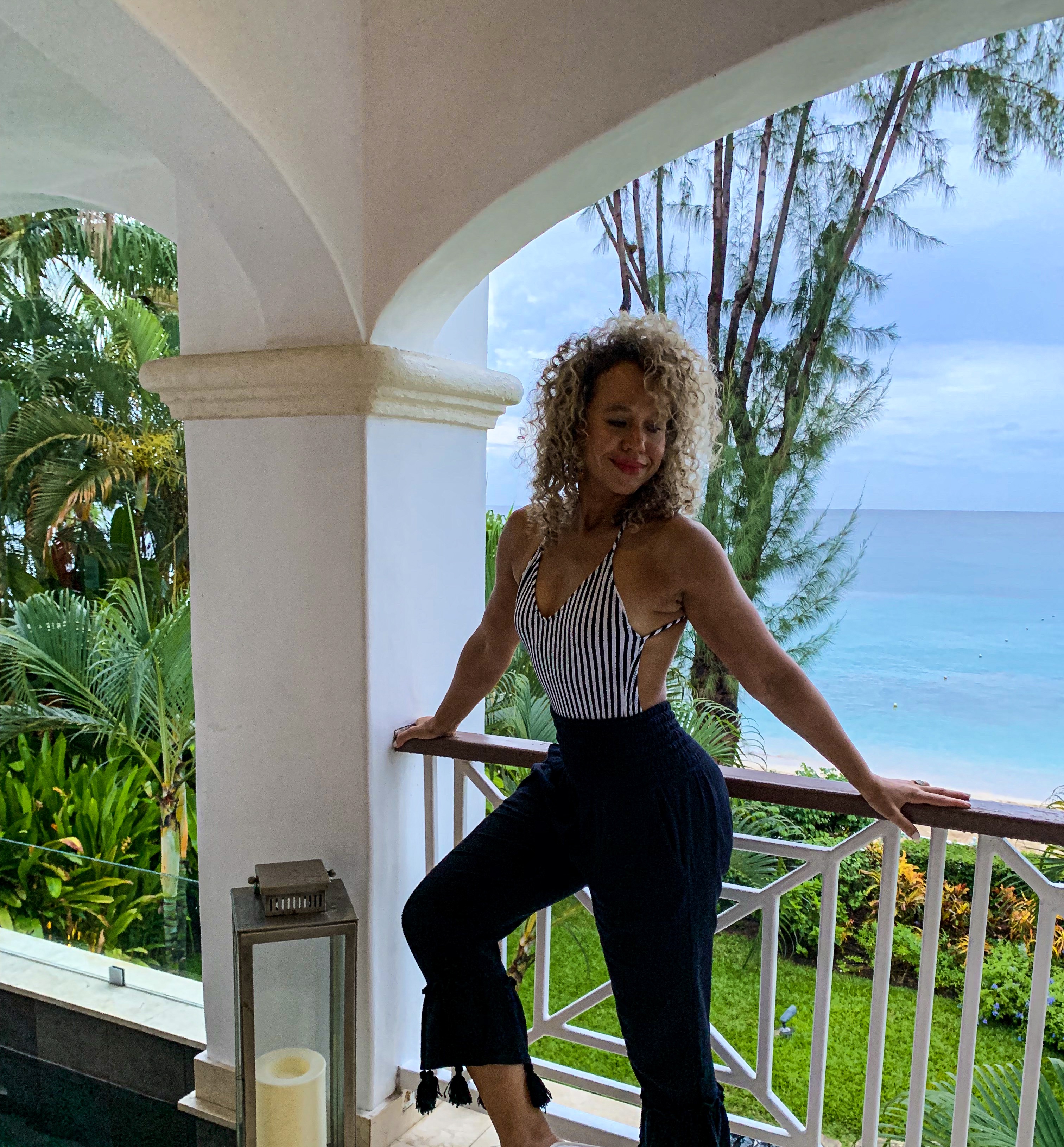 The travel outfit is a pair of olive linen pants paired with a gingham men's button down and a Tory Sport track jacket. The sneakers here are my new Gucci trainers and they go with everything I packed. We aptly named them #DirtyGucci. The gingham shirt will look chic paired with one of my bathing suits on a cool night watching the sunset while the track jacket is perfect flung over the shoulders for an air conditioned restaurant. Again, pack items that are multi-purpose.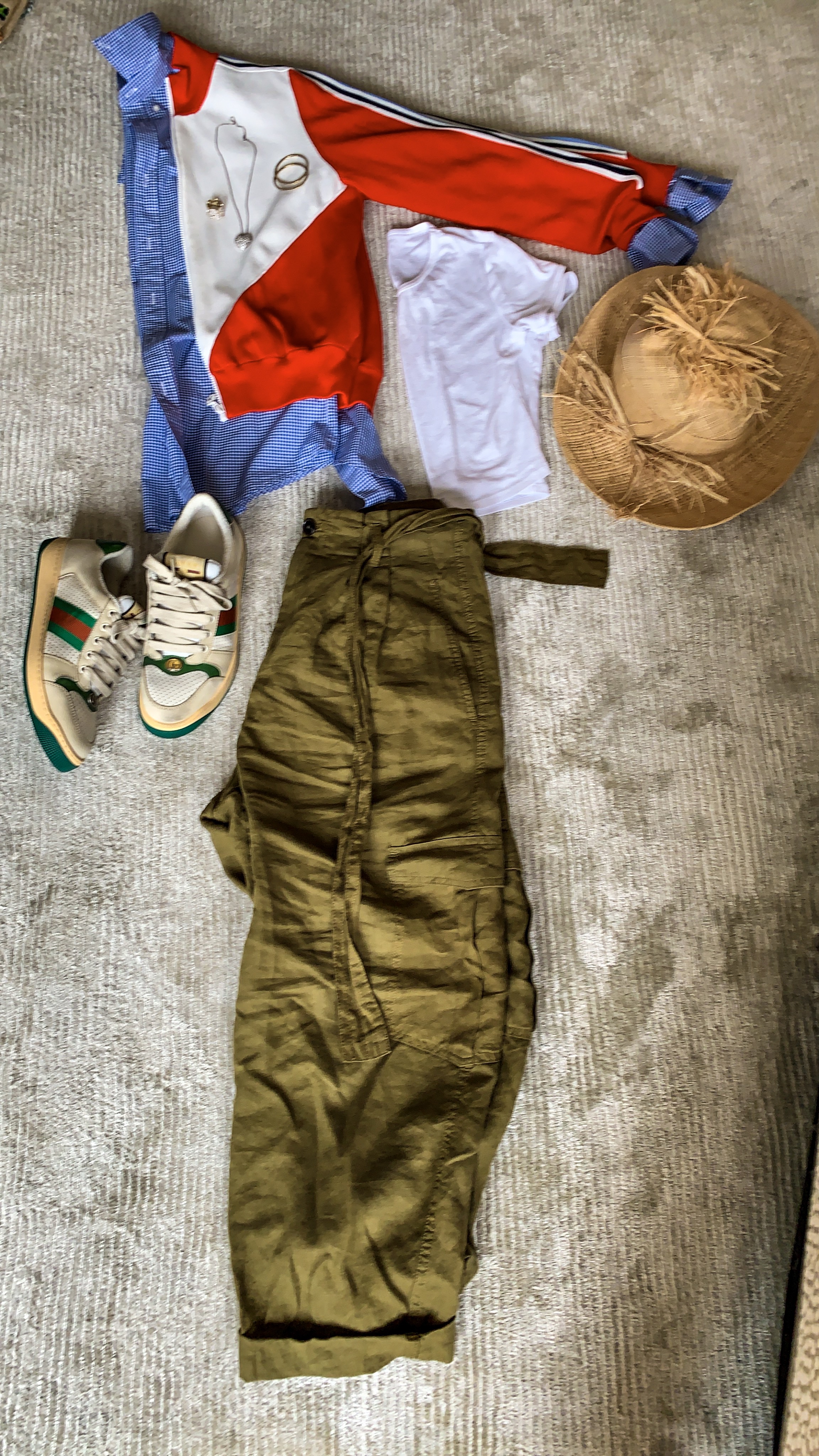 I had originally planned to pack a lucite kitten heel sandal from Zara but took them out last minute once #Hubbs told me that this trip will be a little more casual. I'm saving this orange gingham dress look for next month in Portugal & Italy.  
I try on each outfit making sure it works and then snap a picture so I know what dress goes with what shoe and accessory once I arrive at my destination. This makes getting dressed easy during the trip and forces you to not just "throw" another item in the suitcase just because. No extras just for extras sake. I say that because I always pack one to two extra looks just in case I find myself feeling a different vibe that day/night or if an unexpected opportunity arises.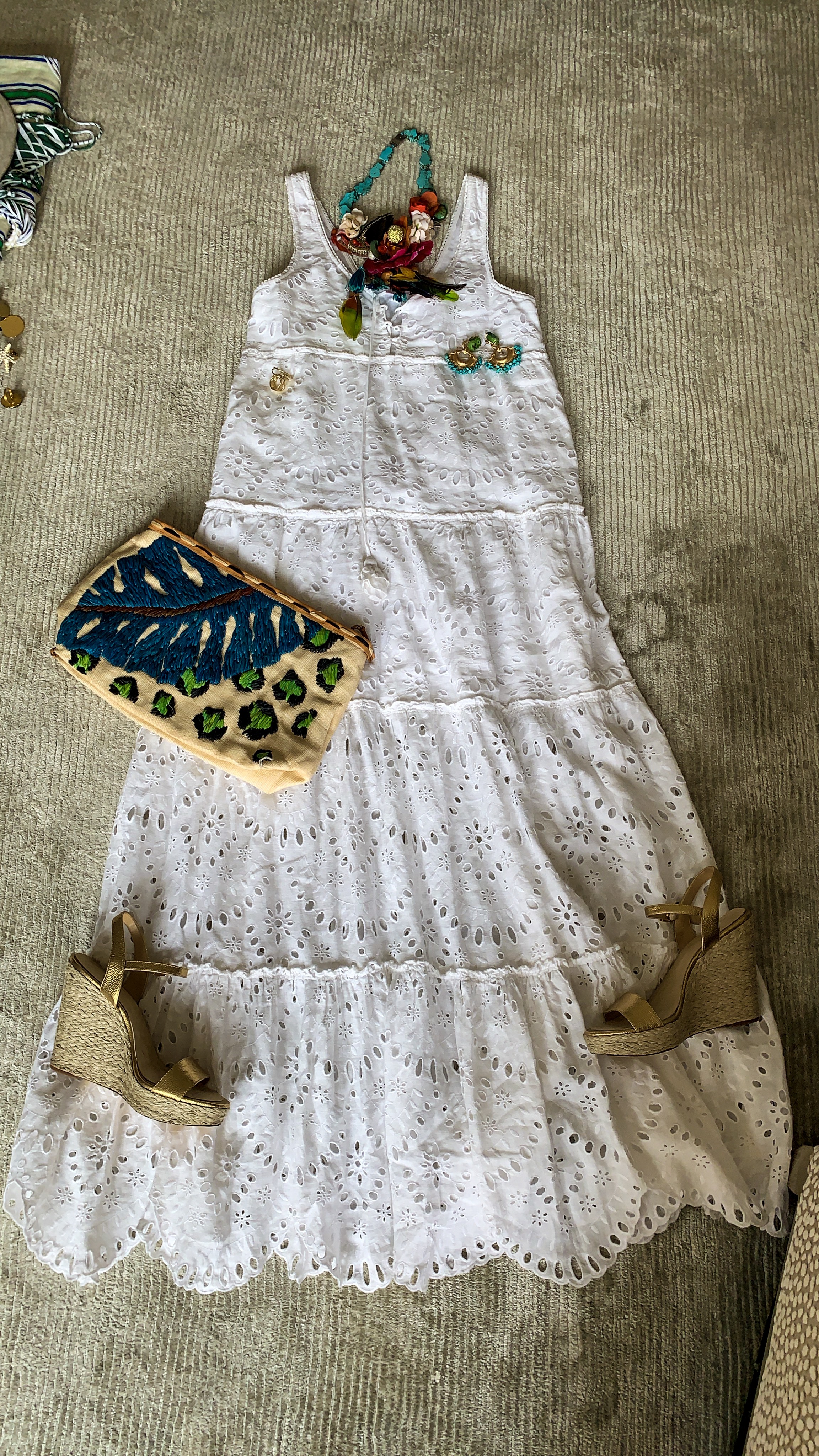 During most trips, I wear a day and night outfit. I love dressing for dinner. It's an old fashioned tradition that I enjoy.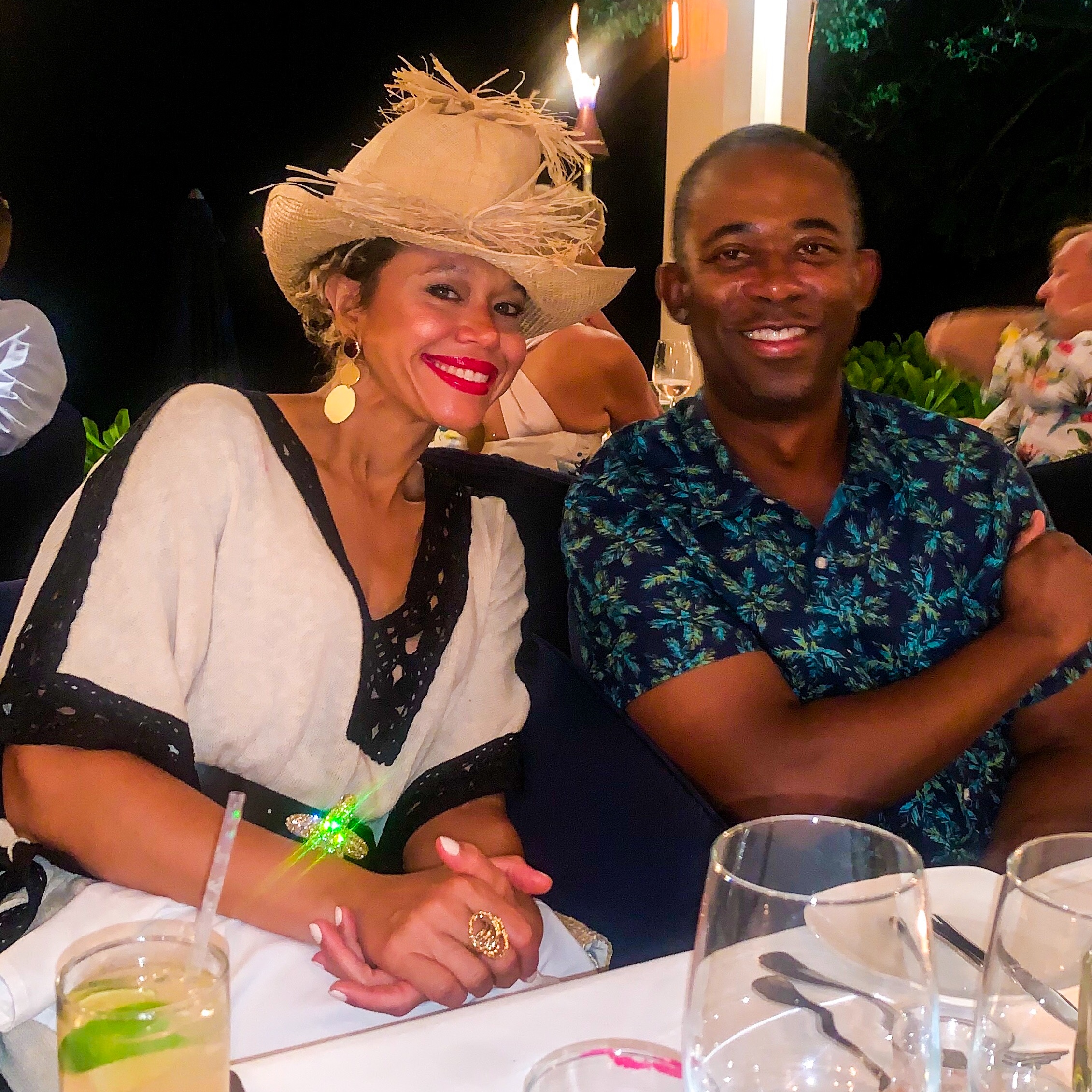 Since this was a beach vacation, most of my day outfits are bikini/coverup looks.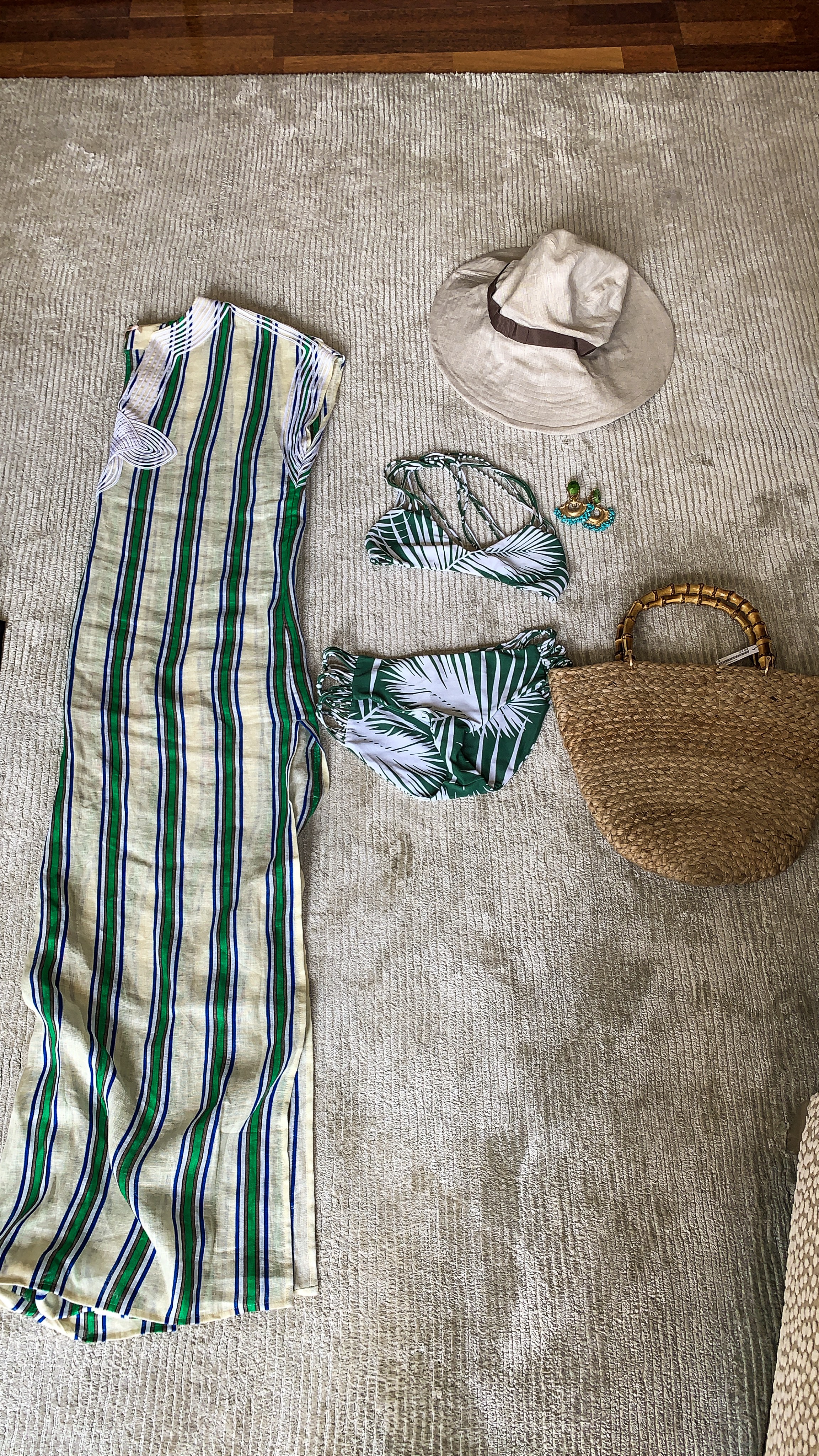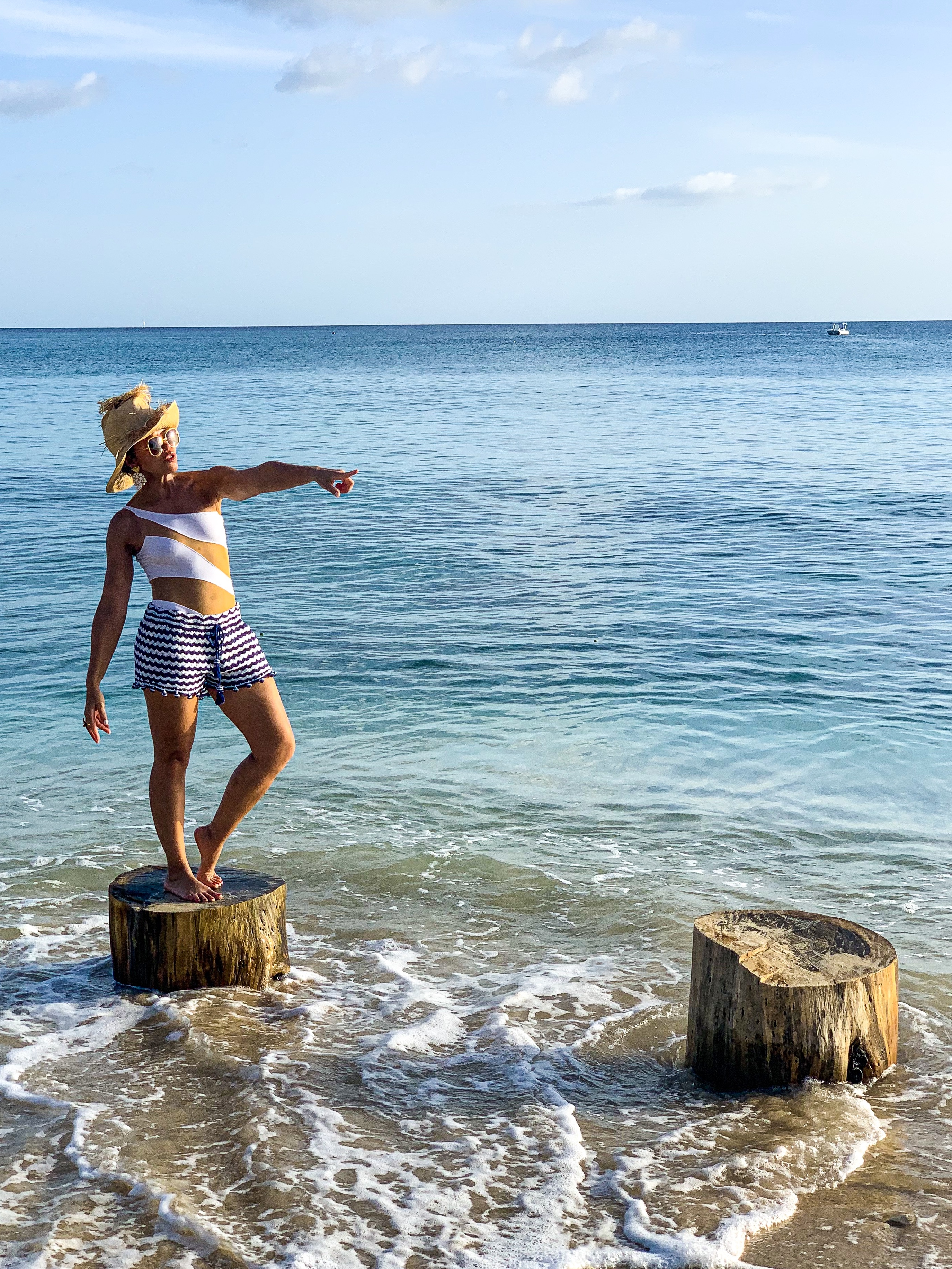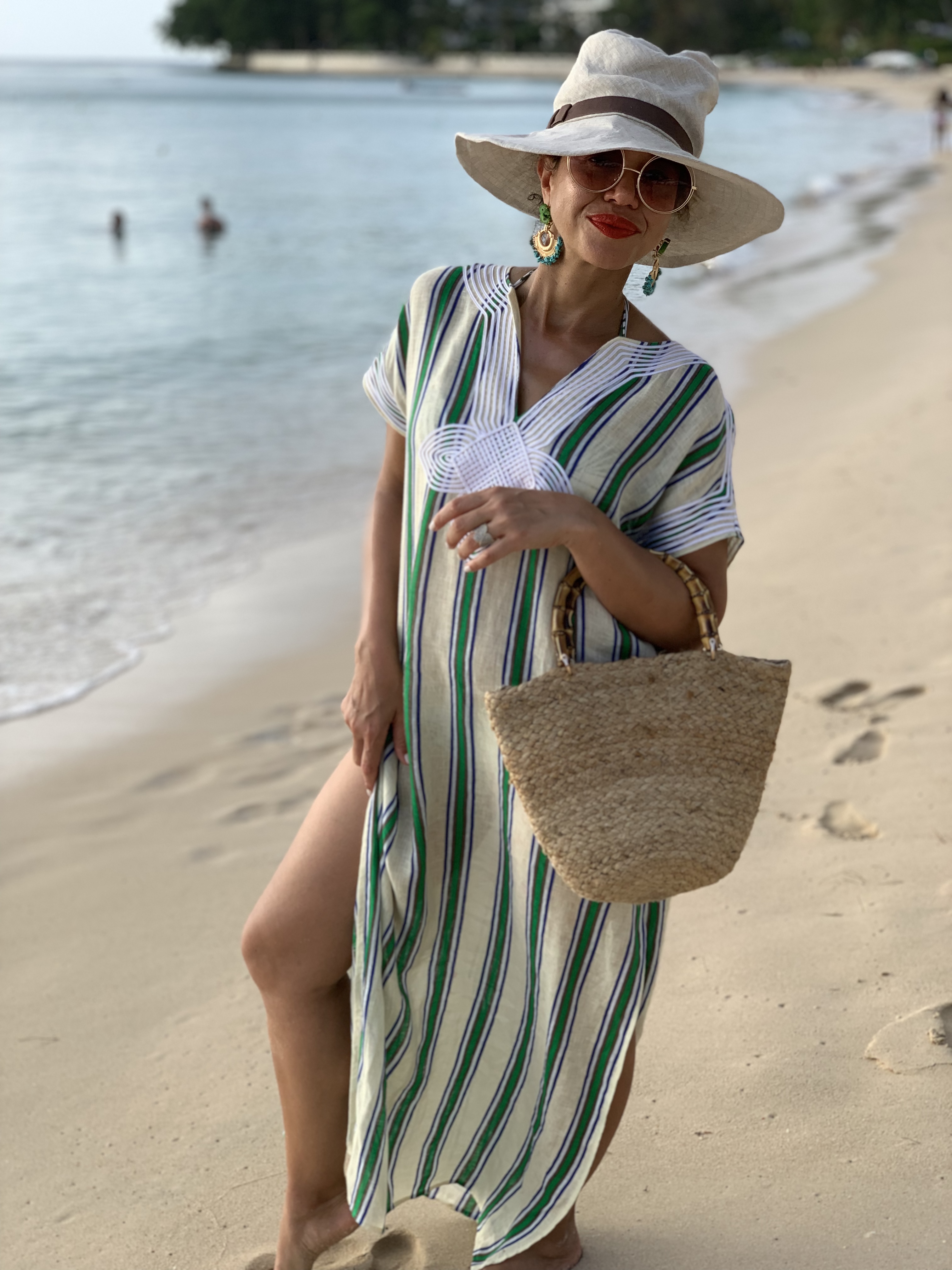 However, just in case we venture out into the market or city for an afternoon. I packed a casual day look as well.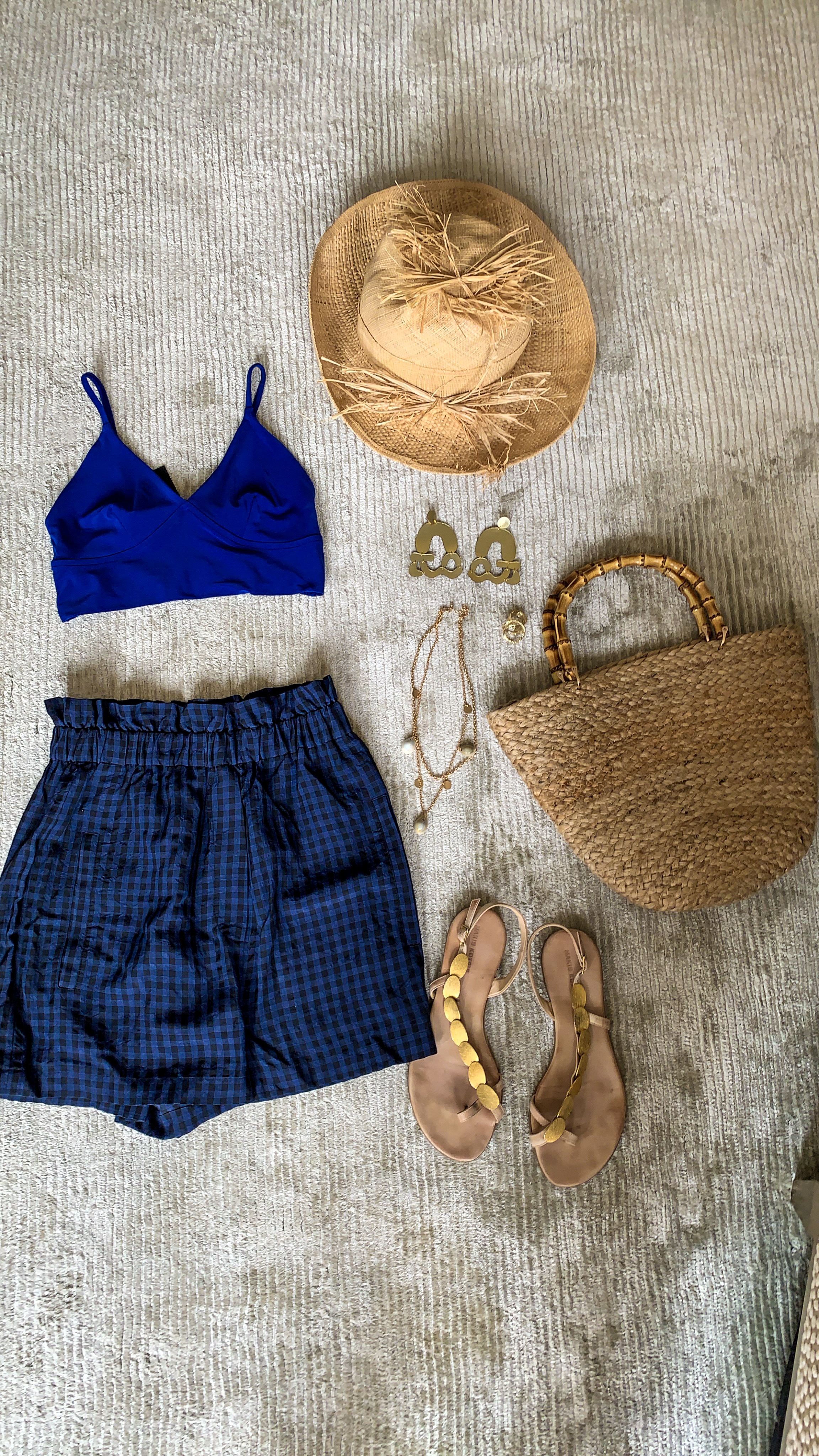 "Dress like you're going somewhere better later."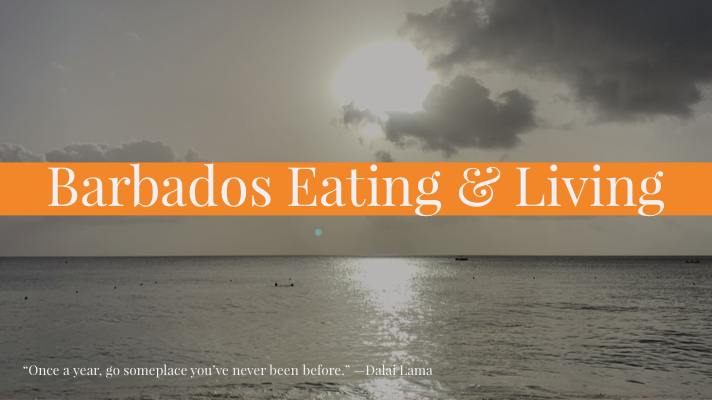 Where to Stay?

Hands down, the best (and most expensive) resort on the island is the famous Sandy Lane. If you want to treat yourself then save your coins and book a room. The property is gorgeous and the staff and service is exceptional. It's an experience you will remember forever.
Another living option is a private villa which is where we stayed on this trip. The private home was beautifully appointed and conveniently located on a beautiful and fairly quiet beach. However, I didn't necessarily care for the food prepared by the chef. Many dishes were overcooked or not seasoned well. This is the risk when staying at a villa. However, this option is more affordable than a hotel when traveling with a group and allows for good family bonding time.

Where to eat?

What to do?

Beach: The Bajan beaches are well known for their pristine sand and turquoise blue Carribean water. Some areas are rocky so bring your rubber water shoes if you plan to swim like a dolphin.
Golf: We played two rounds of golf at the Sandy Lane Country Club. They have two different 18 hole picturesque courses. If you want to play the famous Green Monkey then you need a room at Sandy Lane.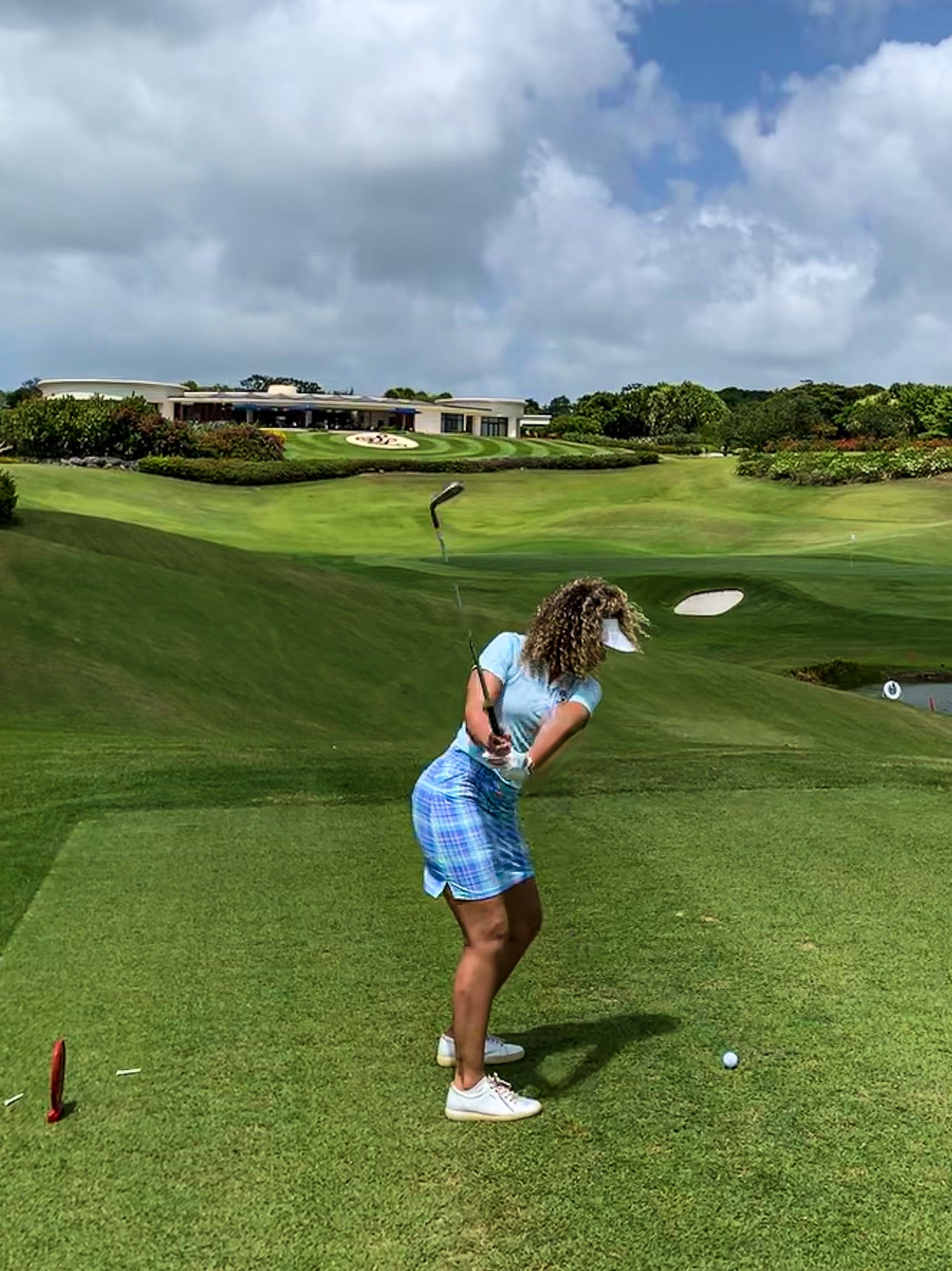 Since we launched Jackie Unfiltered, I have wanted to write about travel discussing packing tips, destinations and travel dos and dont's. However, I never find the time to either write before and after. The lead up to every adventure is hectic and the get back to real life takes serious effort. So we're trying something new here. Write as I go. Update it as I live my life. I'm using Jackie Unfiltered as my real life "Instagram" or "Facebook." What do you think? Help us improve with your comments and suggestions below.
Visit the beautiful island of Barbados as you will not be disappointed by the beauty of the Bajan hospitality.  Enjoy your summer and, as always, thank you for stopping by Jackie Unfiltered. 
Xoxo,
Jackie