Being the hostess with the mostest is actaully quite easy with a little advance preparation
Are you planning a Holiday fete? Would you like to plan a Holiday fete? Does the thought of planning a holiday fete make your palms sweat and give you hives? It's okay. Be Honest. I get it.  Don't worry, Jackie's got you. Keep reading to learn how to throw a soirée that will have friends swooning for an invitation to your home!
1. Invite Interesting Folks – Cool people with interesting hobbies and backgrounds create the best vibe. In addition to inviting your main crew, also invite the woman in spin class or the guy at work who you keep saying, "Let's get together," but never do. Everyone loves meeting and chatting with someone new. Make sure you introduce them around during the party.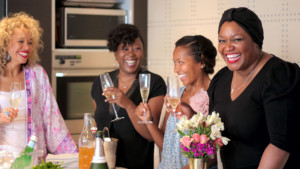 2. Check Your Stock – At least a week ahead, assess your stock of glassware, napkins, serving ware, utensils, liquor and anything else needed for the soirée. Make a list of what you don't have and now you have plenty of time to fill in the gaps before showtime!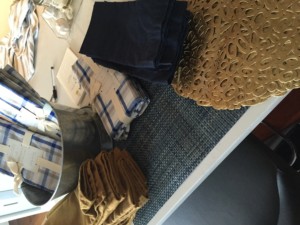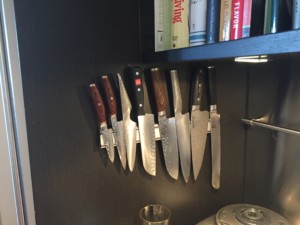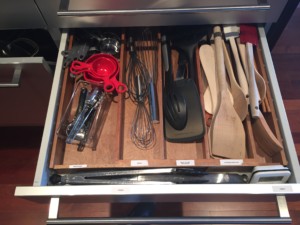 3. Outsource, Outsource, Outsource – Rent glassware, dishes and napkins from a local party supply company. The best part about renting is that you return everything dirty. Love that. If entertaining more than 20, hire a bartender, server and cater the food. The more you outsource, the more you enjoy the party and have time to spend with guests.
4. Décor – Don't overlook the details that make a party special: table linens, music, flowers, candles, dim lighting (no one looks good in overhead fluorescents!)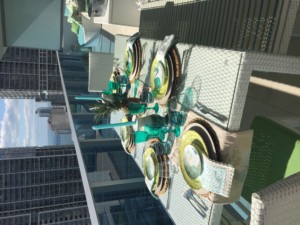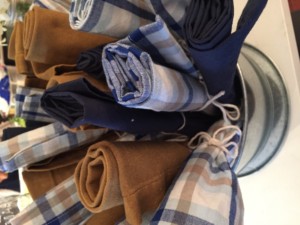 5. Alcohol – Create beverage stations away from the food preparation/serving area. This keeps the party flowing as people tend to congregate around the food and beverage.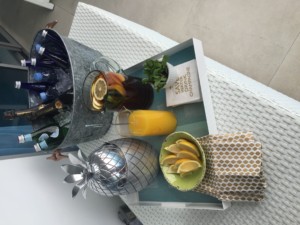 Having people in your home can be stressful, especially if you are trying to live up to the Martha Stewart's all over social meda. Over the years, I have learned that with a little advance preparation, entertaining is easy and fun.  Everyone takes their cue from the host/hostess. Once the party starts, let the details go and just enjoy having friends in your home.  If you are have having a blast, so will everyone else.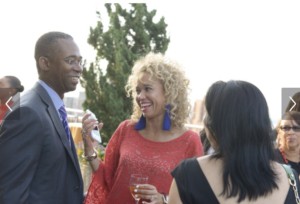 Happy Holidays and thank you for stopping by Jackie Unfiltered.
Xoxo,
Jackie