One of the easiest and most inexpensive ways to usher in a new season is to shake up your beauty routine.  As the temps get cooler and that summer glow has almost faded, I like to change my lipstick color.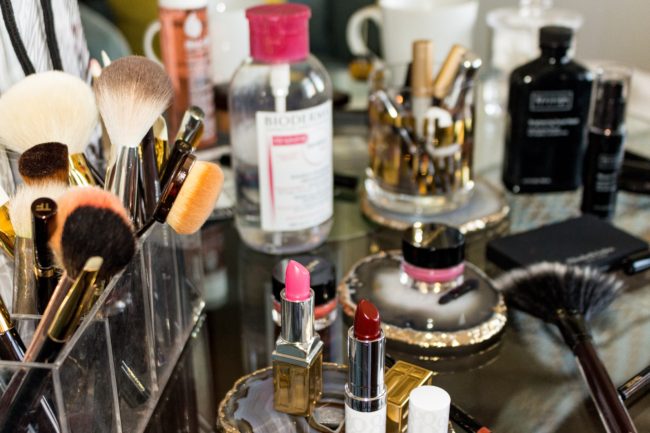 In the summer, I wear corals, poppy reds and on some days, just a bit of pinky gloss.   During the fall and winter, you will almost always see me in a bold lip.  It brightens up my face, brings out my eyes and straightens my spine a bit.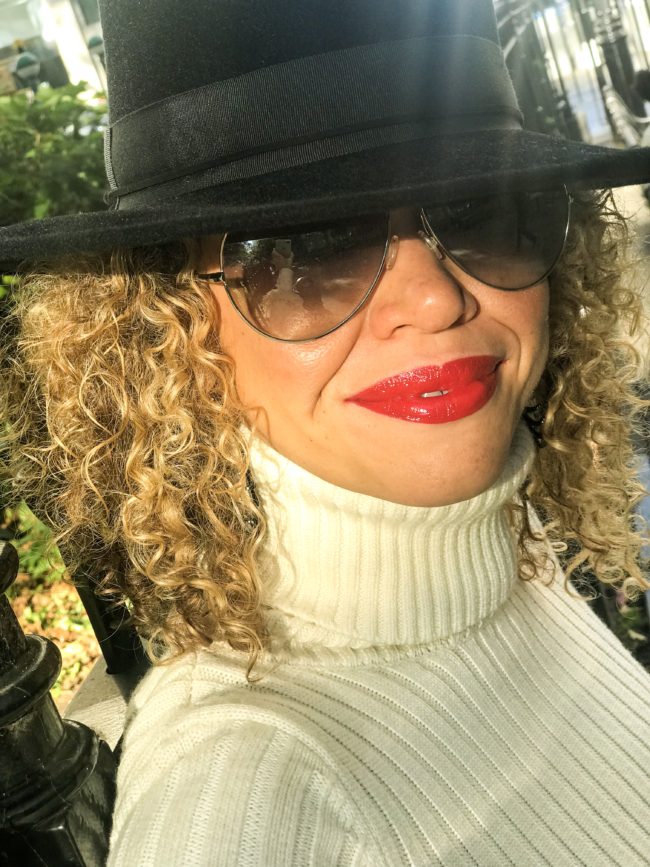 Years ago, my beloved makeup artist, otherwise known as "dragon slayer Keke," taught me the magic of a red lippie.  On a day like today when I am operating on little sleep, a slight hangover (don't judge), have minimal time to plan my outfit but still need to crush my day with superwoman badassery, I always turn to the red lip.
For giggles and because I wanted to try something new, I took Elizabeth Arden's Beautiful Color Moisturizing Lipstick in Scarlet for a spin today.  I am used to wearing matte lipsticks that only budge if you take a sledgehammer to your lips so it took me a few hours to get used to this moisterizing formula.

In fact, by midday and after my second cup of coffee, I sent KeKe a text and we both decided that this lipstick definitely needs a waterproof lip-liner base to keep from feathering around my lips.

Once I applied the liner and then reapplied the Scarlet lipstick, I was off to the races.  The lipstick lasted through a kale salad, a couple train rides and a few errands.  In fact, a very sweet and seriously stylish young woman wearing interesting jewelry at the hat shop asked me if she could snap my picture because my lipstick looked so rich and luscious.  Given that I am operating on 4 hours sleep, a hip millennial appreciating anything about me is a serious win for a basic Thursday.
To purchase the Scarlet Lipstick, click HERE and to purchase the Waterproof Lip Liner, click HERE.
As always, thank you for stopping by Jackie Unfiltered.  Cheers to bold lips, this beautiful fall weather and getting at least 8 hours of shut eye tonight (I am 40 not 25 so this can't continue)!
xoxo,
Jackie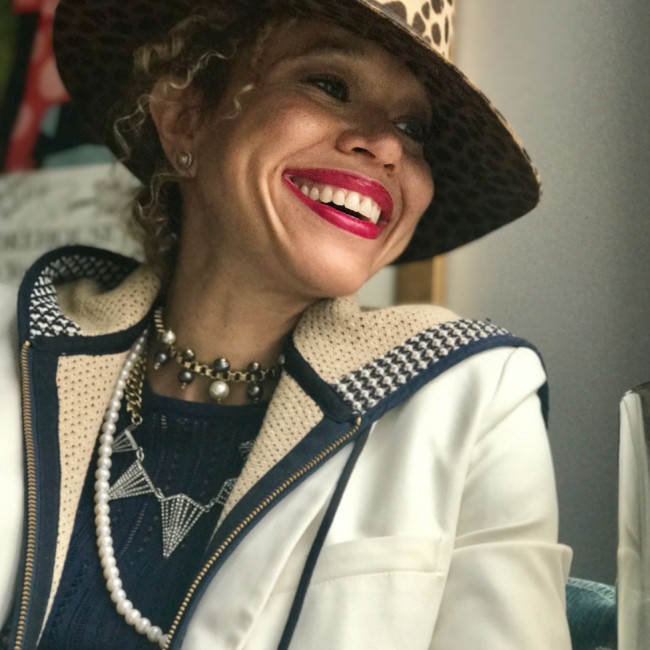 Disclaimer:  A woman working this hard for the people has to eat so I will be paid a small percentage if you purchase products listed here.  Can I live please?