Our 2019 "No Shopping Challenge for 6 mos" continues…. It's not as hard as I thought. Well, in patent honesty, I do "kind of" miss pulling the trigger on upcoming Spring/Summer items. Net-A-Porter had the nerve to do an e-mail blast yesterday about its curated online boutique dedicated to Columbian clothing designers. My absolute fave. Nonetheless, I stand strong in the "no shopping" fight. The question is, "are you still with me?"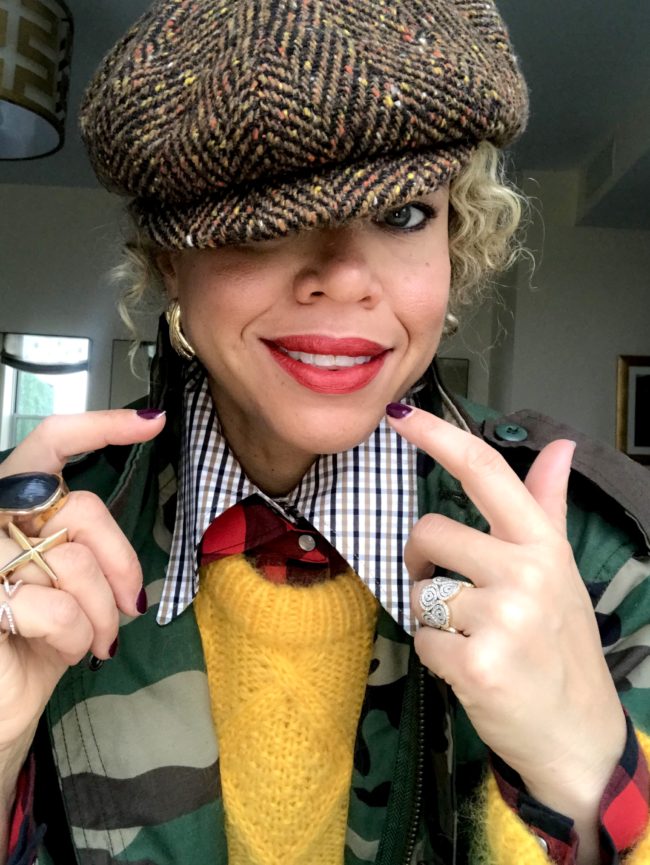 As for today's #OOTD, it's a rainy 55 degrees in NYC which means muggy, overcast and grossly wet right now but likely to get chillier as the day drags on. I am currently on the metro North train for a play date with one of my longtime girlfriends. I decided on chunky layers that I can pull off if I get warm and pile back on later today when temps drop.
I bought the jacket I'm wearing in December at the NYC "In Her Shoes" Shopping Bazaar which features consumer good from female entrepreneurs. The jacket is never worn. It's oversized like I prefer my outerwear and a little kitschy cool with the graffiti on the back.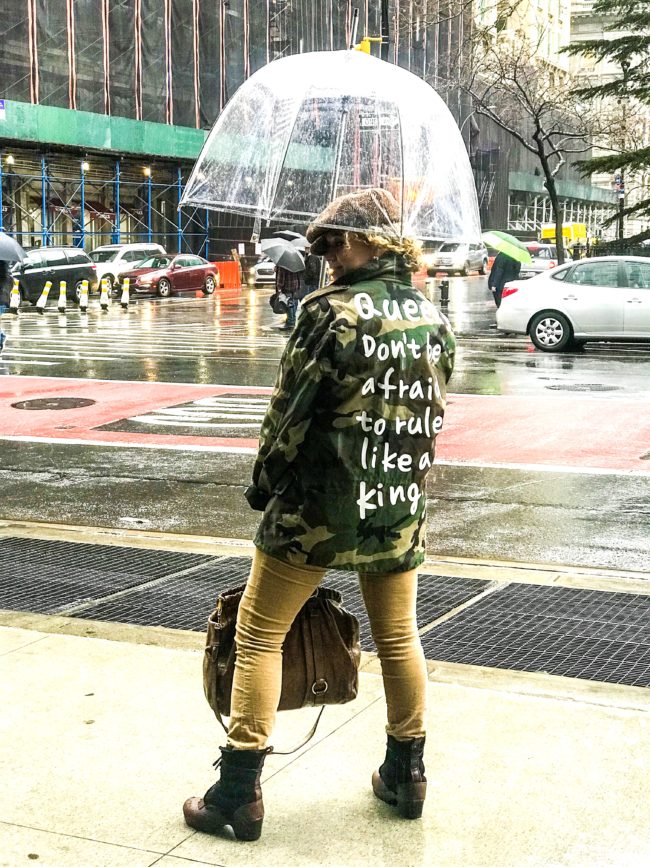 This chunky marigold sweater is one of my Fall 2018 splurges from cult favorite Michael Kors Collection. I love the bright warm color which pairs perfectly with red and khaki. I have only worn this fab sweater once which is a travesty as that makes my cost per wear completely awful. You will see this baby again, including with white jeans come spring!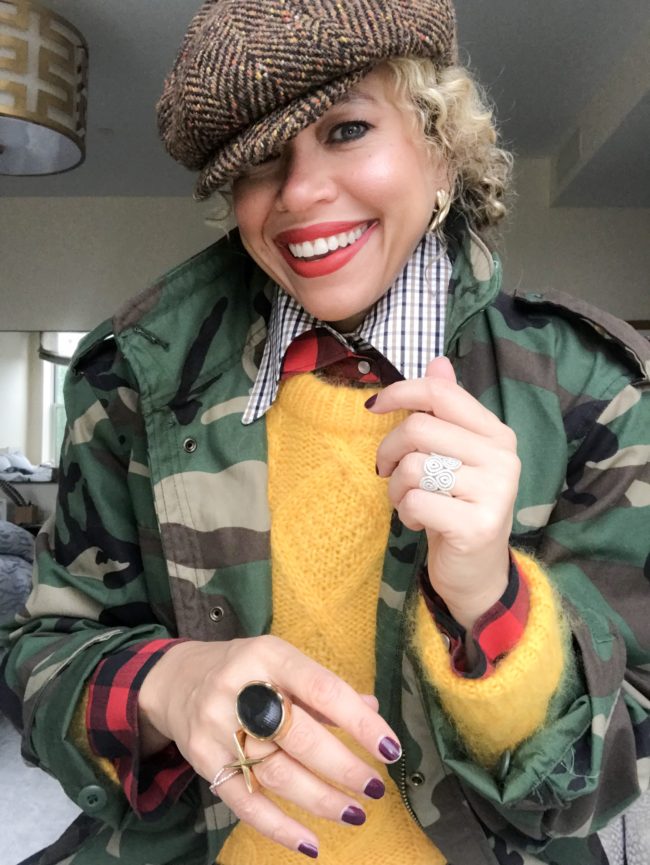 Lesson Learned Today: We can spend more time planning to wear the nice items we actually own if we stop searching for new stuff to buy. Seems obvious I know but not necessarily so for us serial shoppers.
That's all folks. How's it coming with your personal "no new retail in 2019" experience? Anything shaking? It's been a minute since we chatted. Hope you're well!
Xoxo,
Jackie