Although I woke up to a dreary and cold New York City morning, today's smoothie with kale, berries, apples, lemon and tangy Greek yoghurt made me think about the bounty of Spring that lies just ahead. Clocks turned forward an hour this past weekend, snow is gently melting in the Northeast (although Sikia the "CTO" just warned me about another storm later this week…say whaaat) and I'm headed to Jamaica this coming weekend to celebrate my Georgetown Law School homie's 40th Birthday. All this means that bikinis, shorter hemlines and bare shoulders are on tap in the very very near future! As my girl Keeba would say, we should "stay ready so we don't have to get ready." However, in the spirit of honesty, I do watch what I eat a little more closely when swimsuit wearing time is within my sight line. That's why this easy to throw together smoothie is a perfect way to "get ready" as it's low in calories & carbs but high in good fat, protein, nutrients and minerals. As my fellow gym rats say, "this is what you call clean eating." Because of the fat to protein and carb ration in this recipe, I find this type of smoothie fuels busy mornings in front of the computer, provides sustained energy an afternoon #sweatysesh or even serves as a "too tired to cook dinner" option in the evening.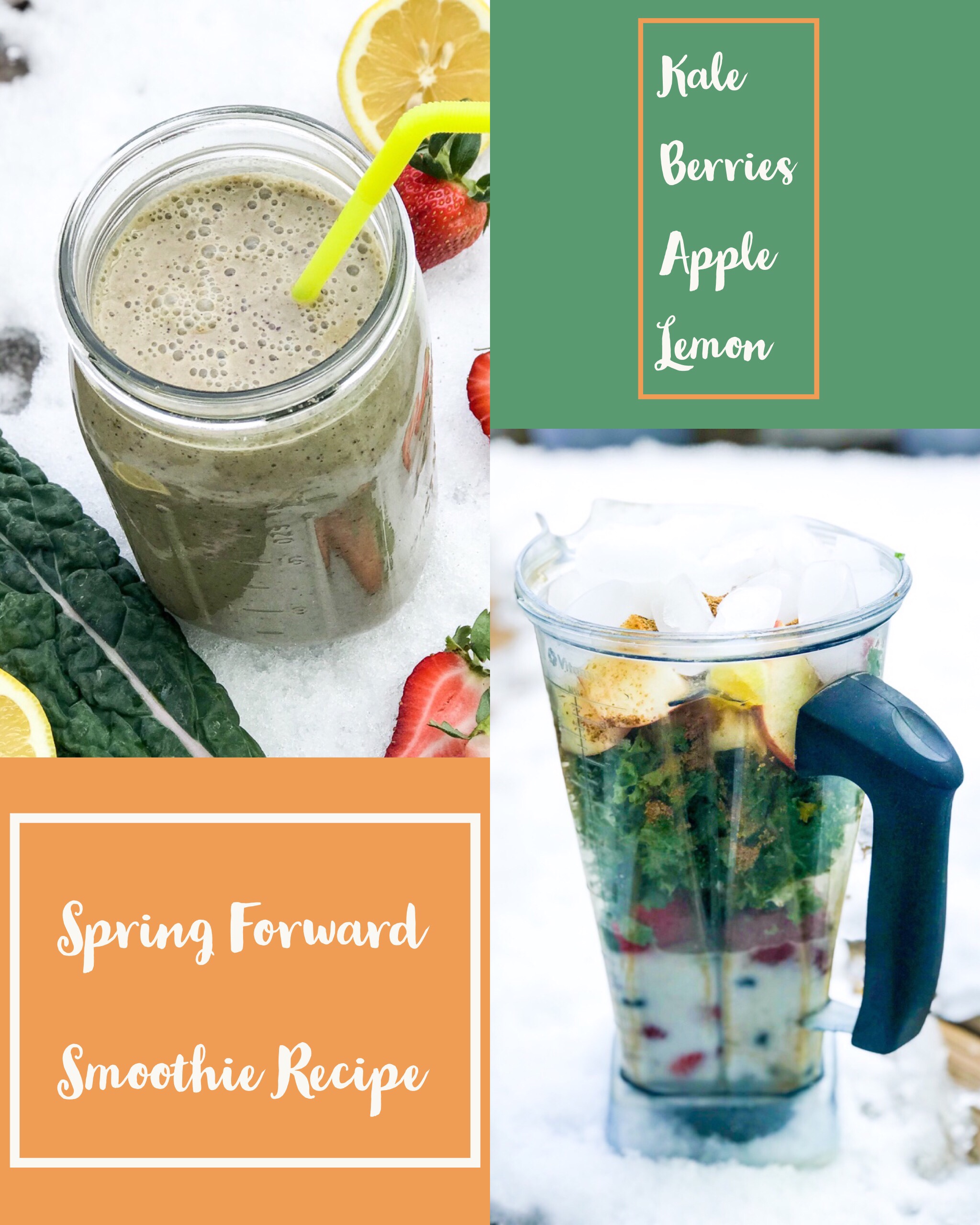 Ingredients:
1 1/2 cup Almond Milk
1 cup Whole Fat Greek Yoghurt
1 cup Strawberries (fresh or frozen)
1/4 cup Blueberries (fresh or frozen)
2 cups Chopped Kale (fresh or frozen)
1 chopped Apple
1/2 peeled lemon
2 tbsp flax seeds
1 cup ice (only if using fresh fruit)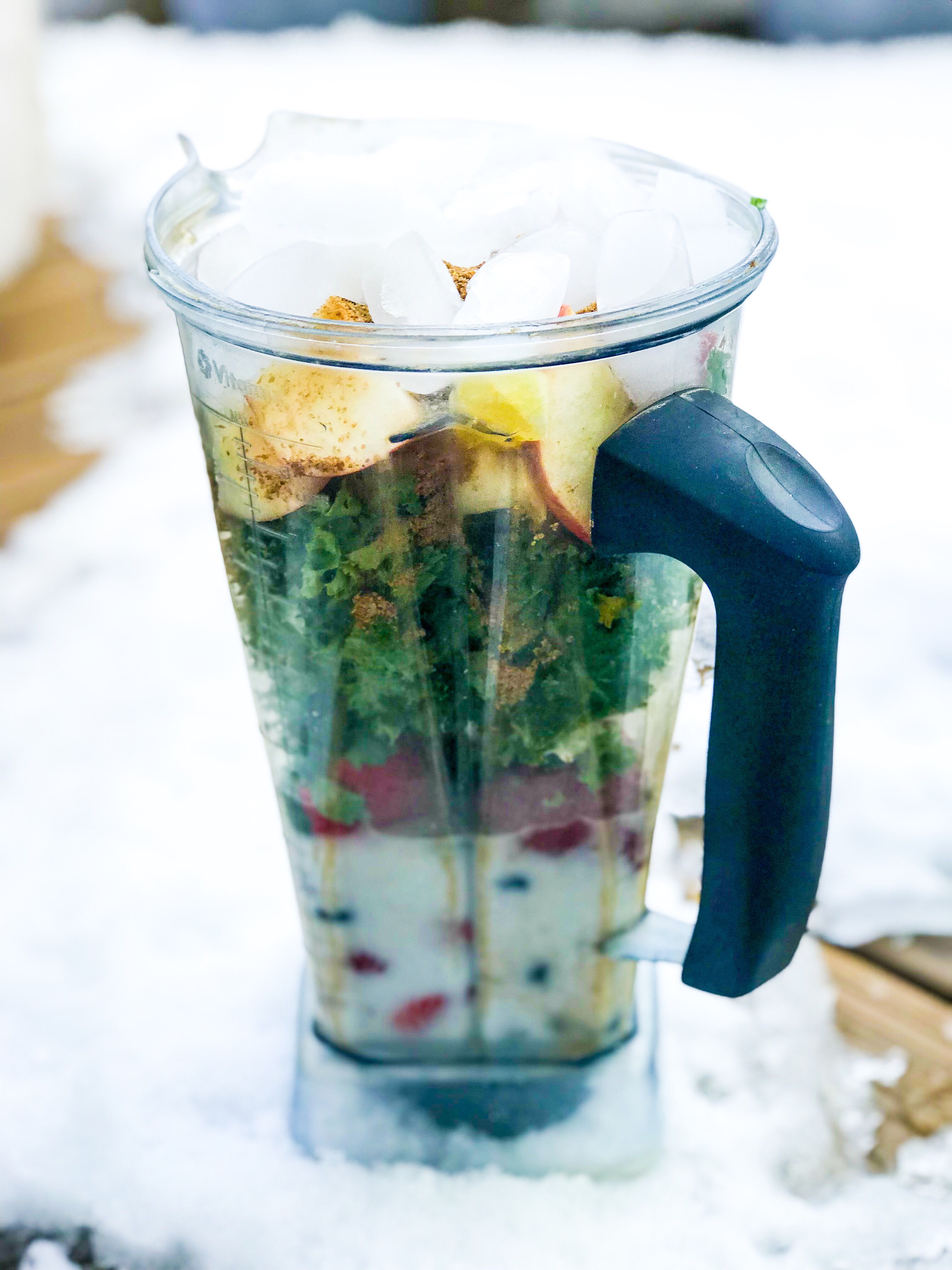 Directions:
Place all ingredients in a Vitamix (or other high powered blender) and blend on pre-programmed 'Smoothie' setting. If the smoothie is too thick, add water. If you like a frothier or colder smoothie, add more ice. Enjoy!
? Jackie Tip: By the way, this is my favorite Vitamix Model that I use to make my smoothies.  Check it out as this machine cuts through every conceivable fruit and vegetable!  Worth every penny.  My favorite appliance in the kitchen.  Hands down.   No contest.  Click HERE to purchase and/or learn more.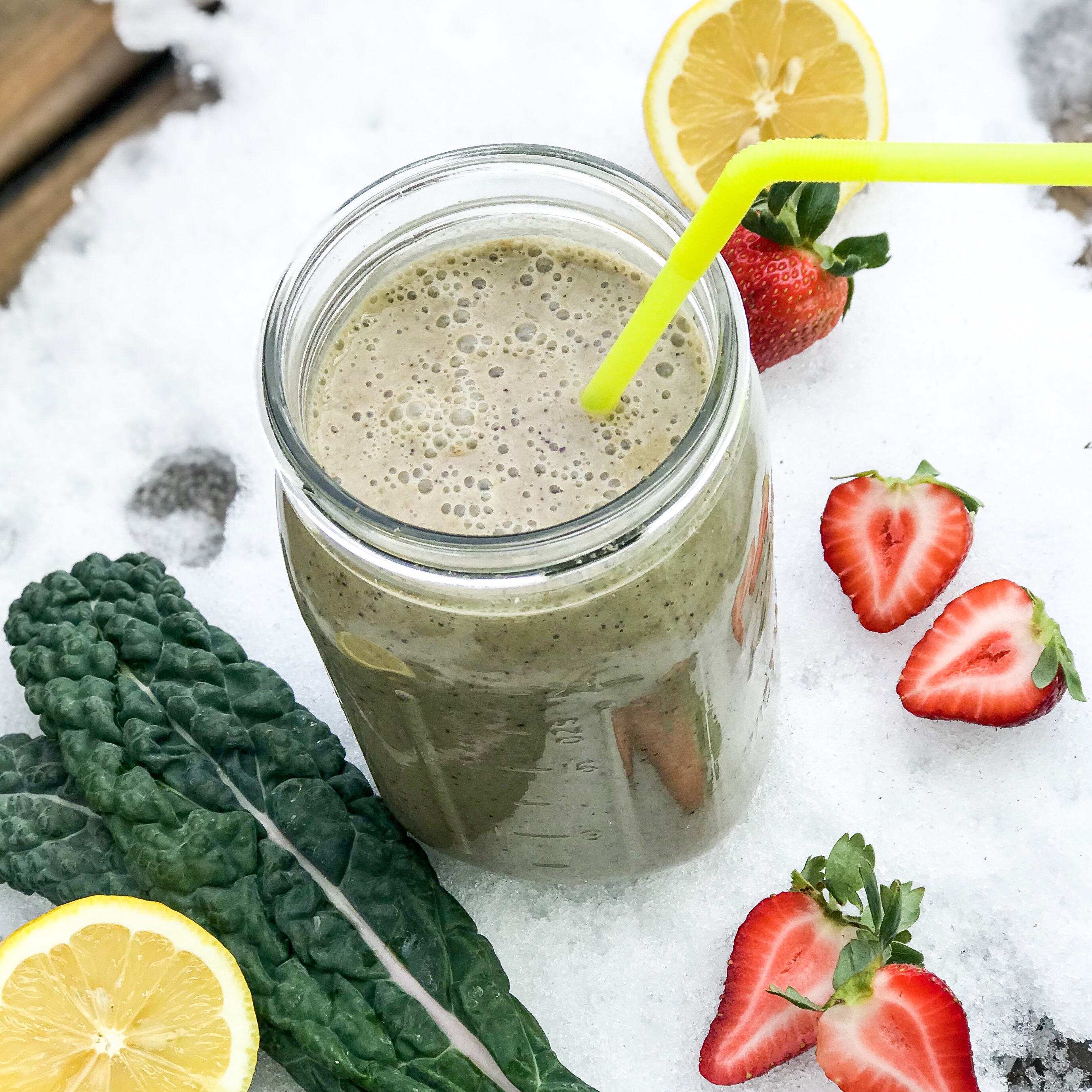 As always, thank you for stopping by Jackie Unfiltered. I don't know about you but I "is ready" for wearing sandals, showing some skin and feeling some warmer temps.
Xoxo,
Jackie