This past week, I sampled just released Carol's Daughter Monoi Body Oil Spray Sunscreen SPF 30 while sunning and funning on South Beach for BET Her's annual "Leading Women Defined" summit. As a certified beach bum, I absolutely adore this product. A couple sprays gives you that sexy subtle sheen, doesn't stain my precious bikinis and moisturizes the skin without making that sticky feeling. I just purchased several bottles for myself and as gifts to my sun loving girlfriends! Click HERE to stock up!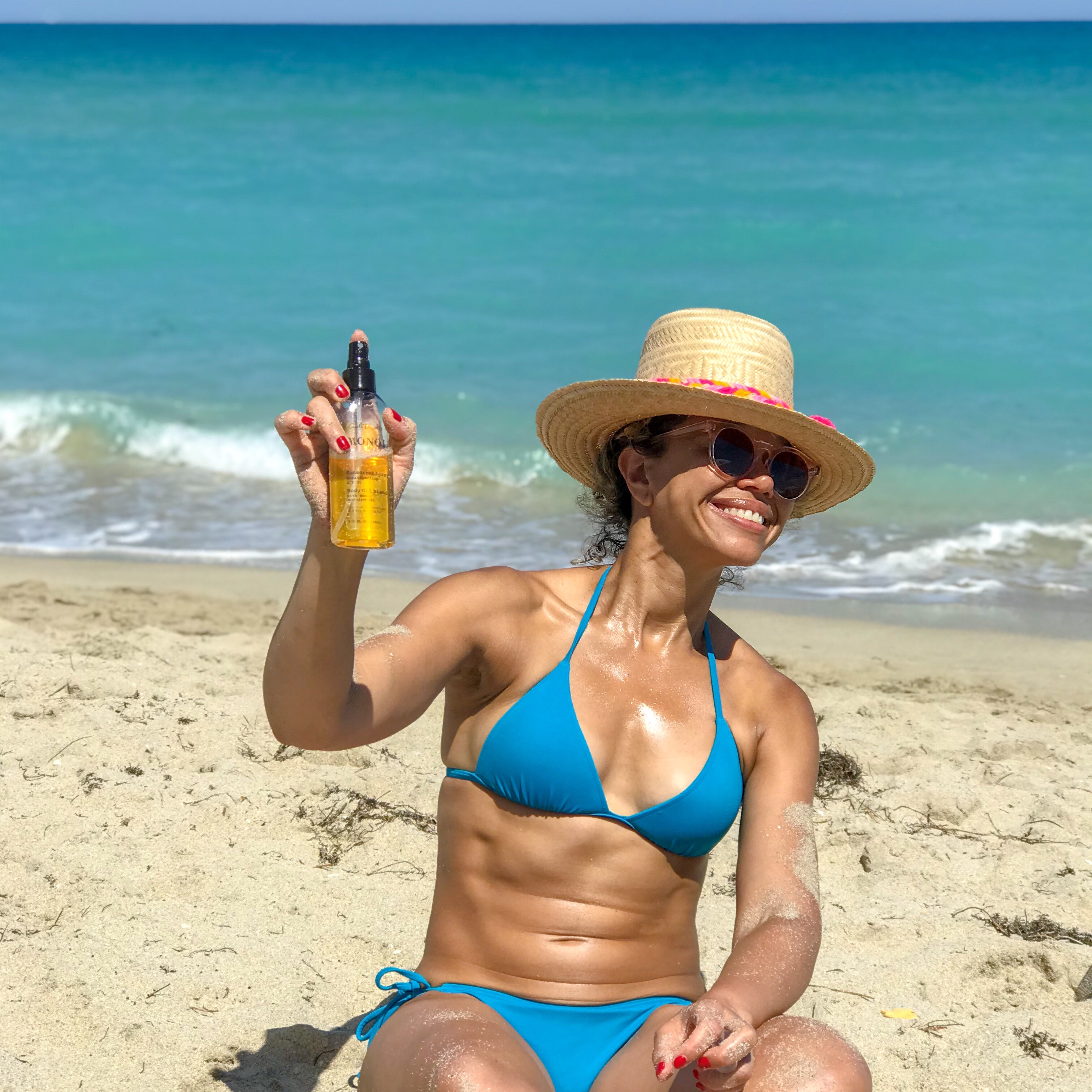 I also love that Carol's Daughter Monoi Oil SPF 30 is long lasting. At least 25 women sprayed themselves with this bottle over 2 days of outdoor fun, but it's nearly 2/3 full. Don't you find it annoying when your brand new SPF spray is empty after a few days of beach time? No worries on that with Monoi Oil!
Also, while this product is not currently sold in a 3oz TSA friendly size, it's easily poured into a smaller travel bottle.  Click HERE to read more about Monoi Oil and to find my favorite string bikini by Voda Swim. I choose turquoise to highlight my green eyes but there are a gazillion colors so purchase the one (or 5) that makes your skin pop.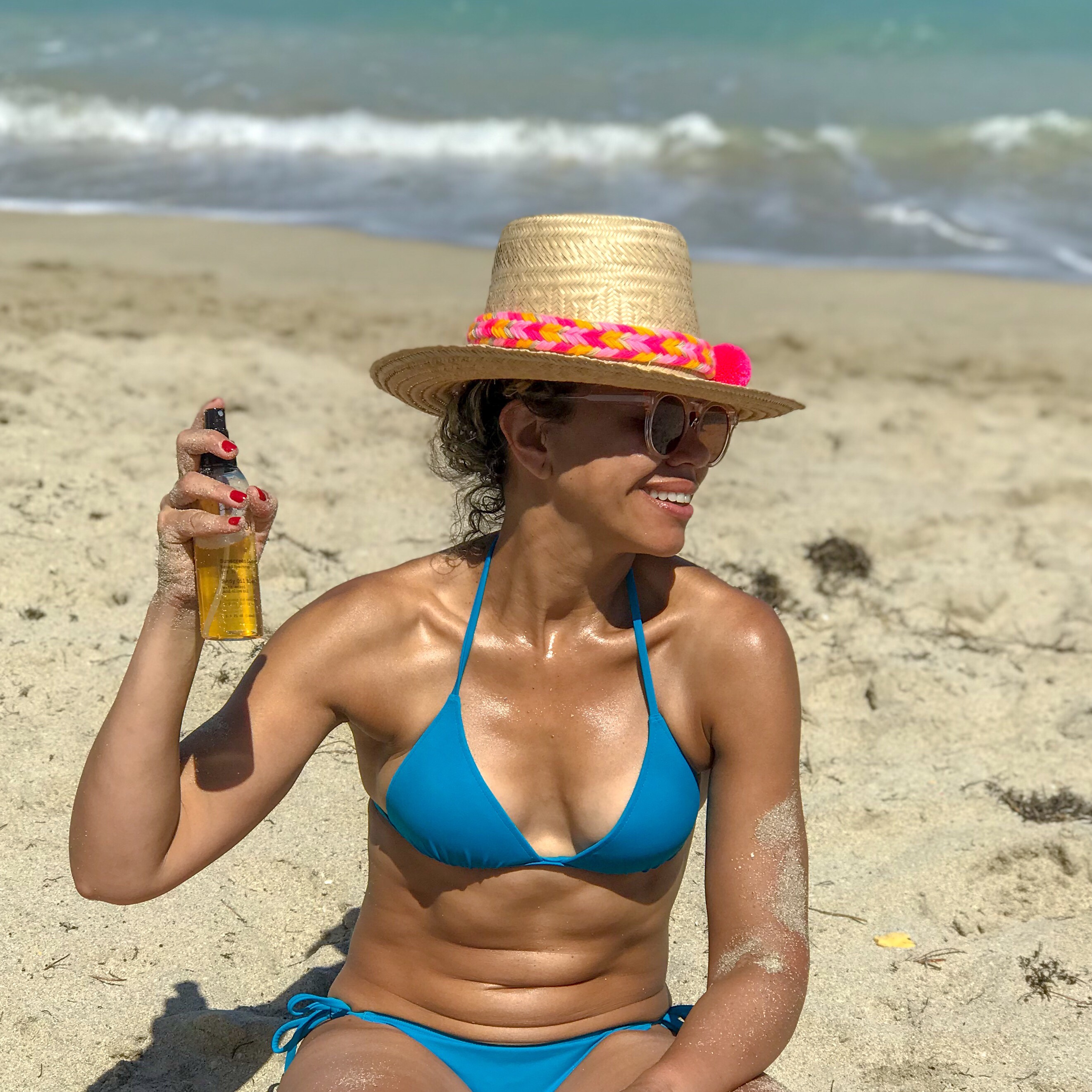 As always, thank you for stopping by Jackie Unfiltered. Spring and summer are in the air! Can't you feel the vibrations?
Xoxo,
Jackie