Martin Luther King Jr. once challenged us by asking,  "Life's most persistent question is what are you doing for others?"  At 41 years old with more blessings than I can measure, I want to answer this question with clarity which is why I am spend so much of my free time working on behalf of charitable organizations.  Specifically, we financially support programs providing education to young people of color who live in underserved communities.  Both my husband and I attended public schools, and because of quality free education, robust after-school programs and caring adults that saw something special in us at a young age, we were exposed to opportunities and able to achieve success that exceeds the boundaries of our dreams.  We believe that every child in the United States, regardless of their parents' income bracket, should have the same access to quality education and enrichment experiences.  We should not leave children and communities behind simply because they are poor.  It's more than a passion project for our family, we deeply feel the obligation to give back what we have received.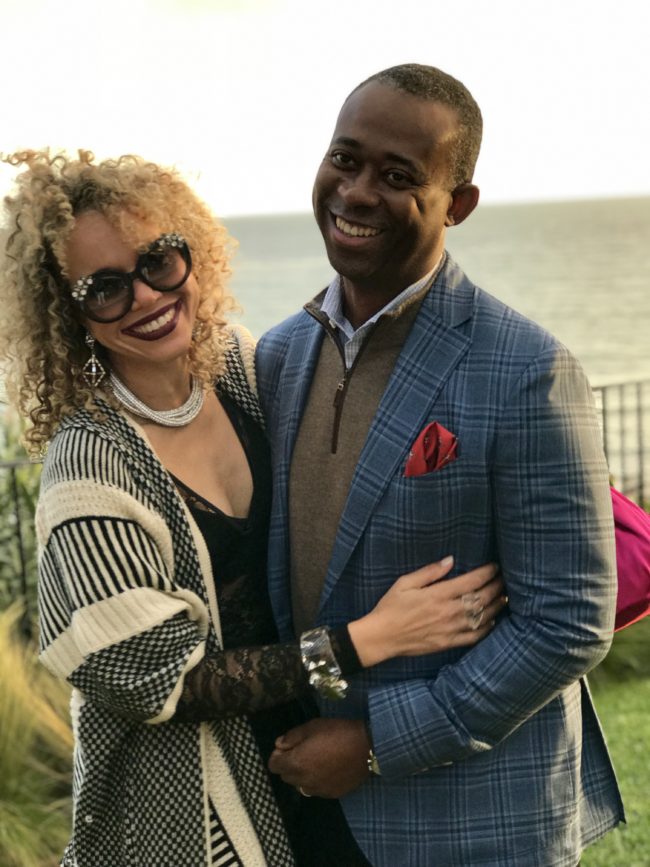 For that reason, in 2017, I accepted the offer to join the board of directors of the Harlem School of the Arts (HSA) school located in Harlem New York.  For more than 5 decades, HSA has impacted over 55,000 young peoples' lives through teaching dance, theater, music and visual art.  We provide a safe, loving environment where kids are inspired to strive for excellence through exposure to the arts.  Our school is a world class New York City cultural institution where over 55,000 kids have learned to appreciate the arts.  The long list of accomplished alumni speaks volumes about our success.  Our goal is not only encouraging kids to become professional artists but to create the next generation of innovators and thinkers who appreciate the value of the arts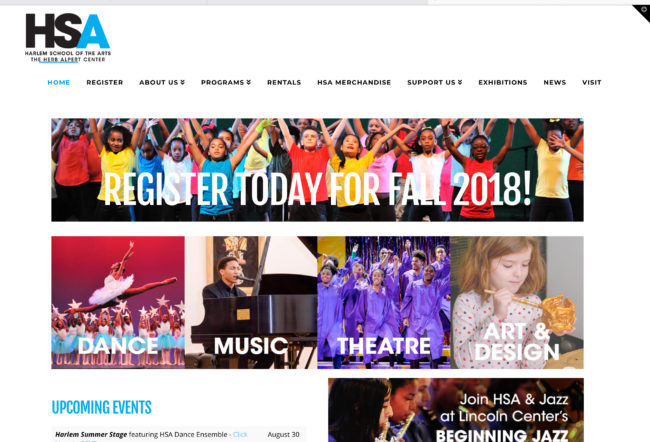 The annual HSA Masquerade Gala is coming up on October 22.  I am co-chairing this year so I have spent most of September in meetings and sending emails to plan the event and raise money.  While it is a lot of work, I find it fullfilling in unimaginable ways.  I want the kids who attend HSA to have every single opportunity that I did growing up in the Chicago suburbs and participating in the speech and theater program at my public high school.  I want our kids to receive stellar training so they have the option to choose their highest and best use path in life.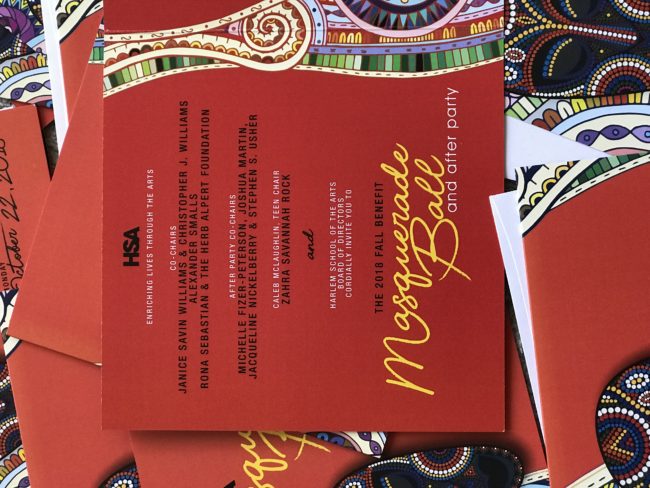 If you would like to attend our Masquerade Gala scheduled for October 22 at the Plaza Hotel in New York City, click HERE.  If you can't attend but would like to financially support our efforts, click HERE.  In advance, thank you and remember Dr. King's challenge question: "What are you doing for others?"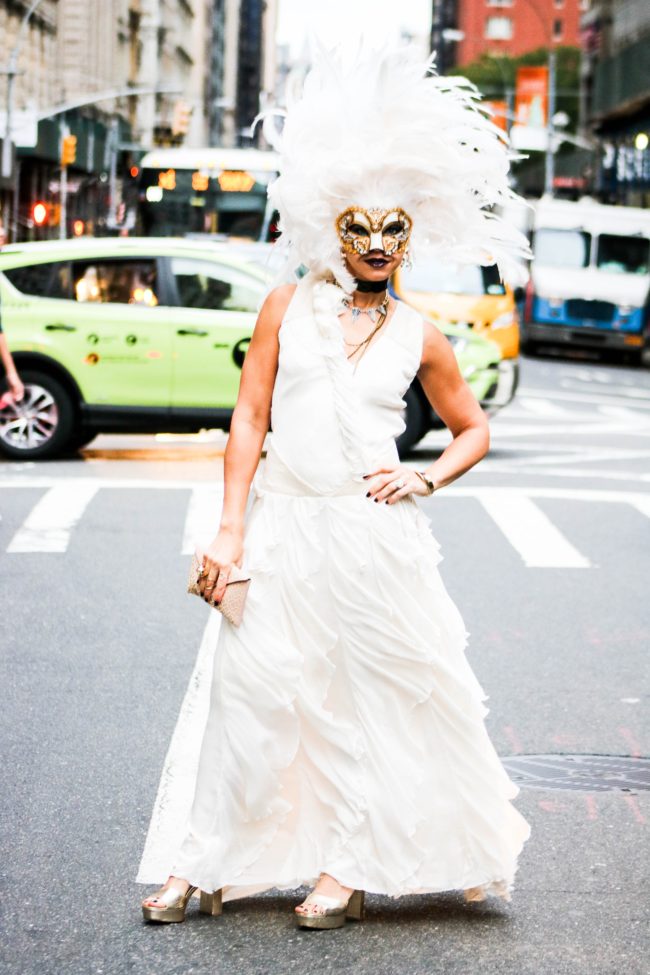 Ironically, during New York Fashion Week earlier this month, a stranger boldly asked me, "How would your parents feel about you wasting all the money they spent on your formal education and law degree?"  To be clear and concise with my answer: I think my mother would be pissed that you dared to ask such a dumb questions but both would answer without any hesitation, "We are damn proud  of Jacqueline and the life she has created for herself in one of the most competive cities on the planet. The real question is, 'how do you feel about your story.'"  Aw thanks mom and dad, I'm blushing and thanks for setting them on the path of righteousness!
Xoxo,
Jackie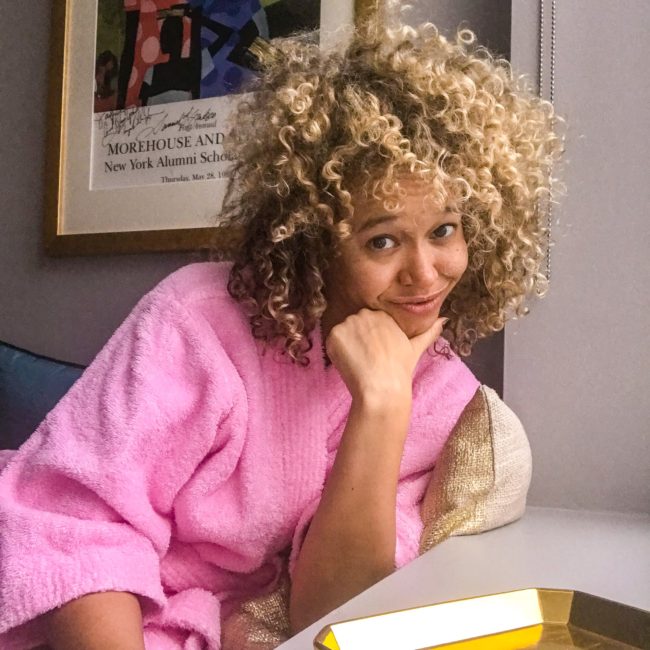 PS:  The outfit below by Michael Kors and vintage statement jewelry by my fave designer LuLu Frost took me from day-to-night a few weeks ago.  After my HSA business meetings in midtown manhattan, I snuck into the law firm's bathroom, replaced my striped top with a crop top and leather jacket and then deepened my makeup with some black Tom Ford shadow from the pallete Titanium Smoke and applied a darker lipstick.  In about 10 minutes, I was refreshed and ready for a busy NYC night on the town.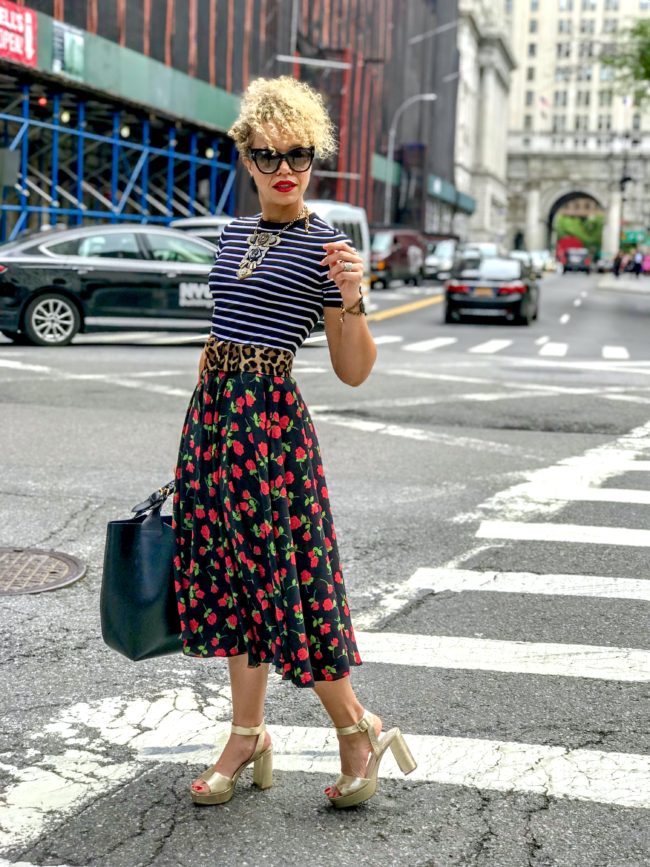 My first stop was a broadway "meet & greet" with the "cast & crew" of the new play American Son starring Kerry Washington & Stephen Pasquale.  Congrats to my dear friend Lu-Shawn Thompson (far left below) for signing on as an above-the-line producer of this Braodway's next smash hit! If you want to buy advance tickets for this "sure to be award winning production," click HERE.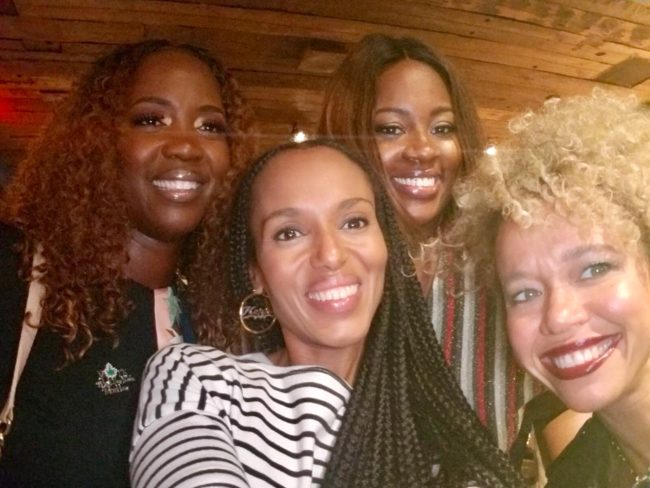 My next stop of the night was a swanky anniversary party at a private club in midtown with friends and the #Hubbs.  I cranked up the outfit even further by removing the leather jacket and grabbing the gucci clutch I had tucked away in my day bag (a tip I learned from my girl Reneé at Billy Hendrix).  We finally ended the evening with dinner al fresco at our favorite late night eatery, Avra Madison Estiatorio, a hot spot in Midtown across the street from Barney's NY serving deliciously fresh Greek food.  We love the easy-going but glamourous European vibe.  Their kitchen is open until 11 pm and the bar until midnight.