Yesterday, I rode the Metro North train from Grand Central to Irivington, NY, a small suburban town along the Hudson River about 25 miles North of New York City.  A friend and I met with a florist regarding an holiday soirée we are planning at our nearby country club.  Have you ever thought that seemingly ordinary days, not just special occasions or trips to far away places, are a chance for an adventure?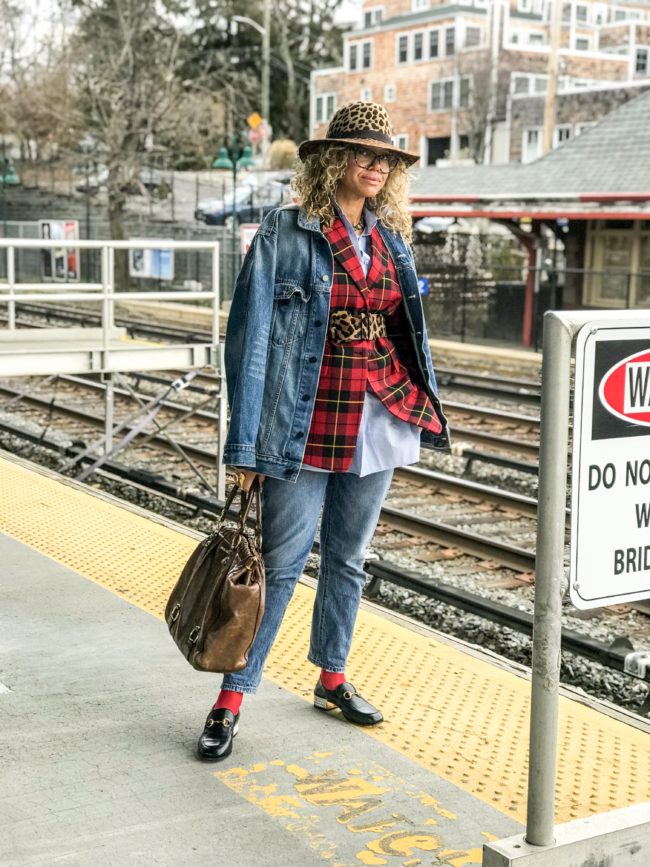 Every December, a few members co-host an annual Black Tie Holiday holiday dinner at our private club.  Yesterday, our small planning committee (meaning 2 of us) met with a wonderful florist and event designer, Seasons on Hudson, who will help us transform a few traditional country club rooms into a cinnamon and spice wonderland.  The floral designer Miko is lovely and she has created the most unique and charming little shop filled with curated decor, vintage china and beautiful objects.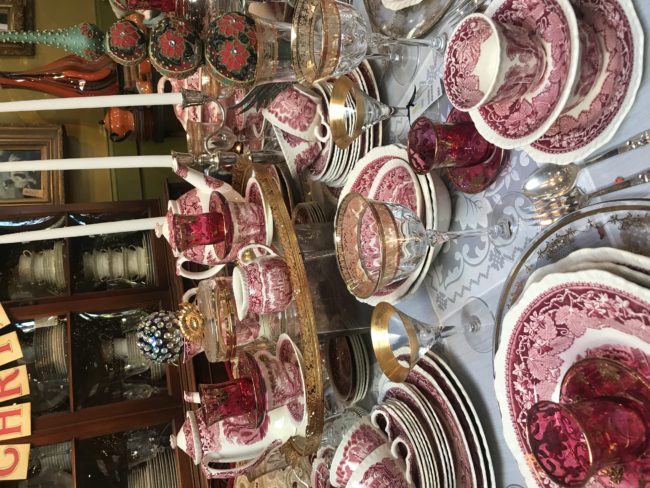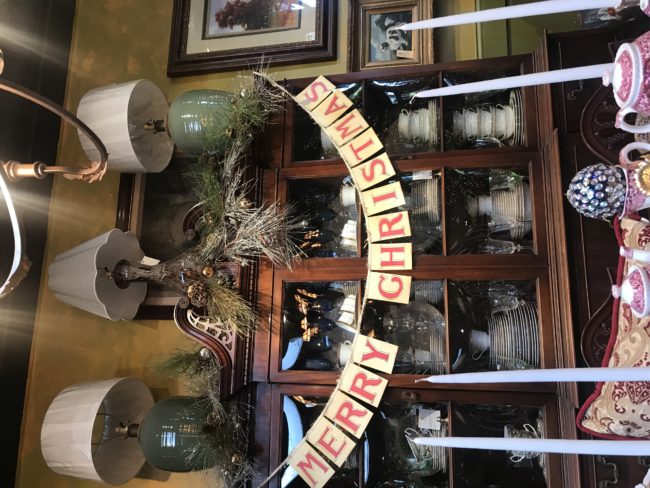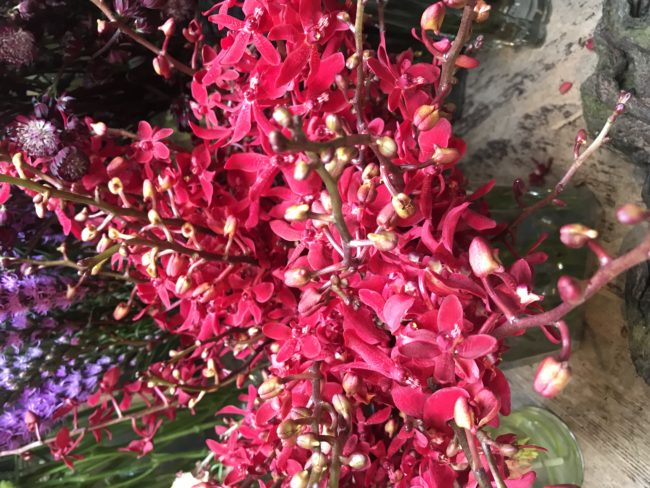 I definitely use clothing and accessories to approach life and make statements about who I am and my current mood:  
Style is a way to say who you are without having to speak.  —-Rachel Zoe
This plaid Michael Kors blazer speaks volumes while feeling perfect for a train jaunt up the Hudson River to meet with a florist in one of the River towns.  Similarly, my fancy red mesh socks from Blair Edie's recent Halogen x Atlantic-Pacific collaboration with Nordstrom paired with luxury loafers with a bling twist will tell the proprietor that I'm fun, creative and don't quite take myself so seriously.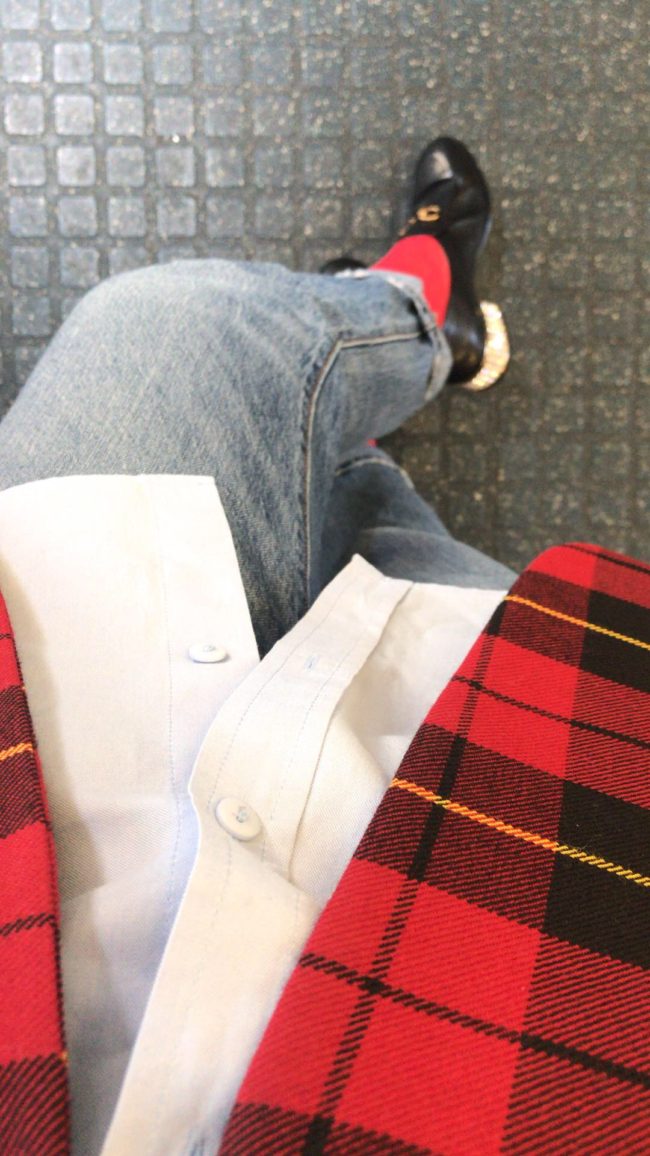 This old leopard fedora perfectly complements the red tartan blazer. I learned about layering leopard with patterns from studying Michael Kors Autumn/Winter 2018 runway collection.   Hmmm, what does my outfit immediately tell this Florist whom I never worked with before?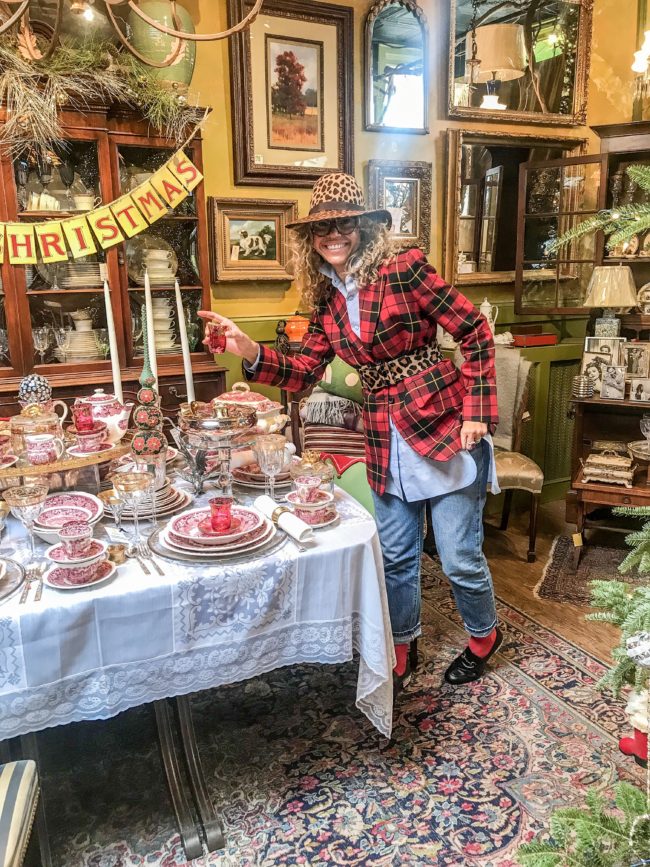 Events are in the details. A good outfit is in the details. Hell, life is really in the details.  Joy and happiness results from diving into the sticky stuff that makes our hearts skip a beat, causes us to remember that special day or transforms the ordinary into extraordinary.  What am I trying to say?  Don't be afraid to sweat the small stuff, just be sure that it's "the stuff" you WANT to sweat and not what others want you to focuss on.  
As always, thank you for stopping by Jackie Unfiltered.  Have a wonderful week and again, Happy Holidays!  It's the most wonderful time of the year.
Xoxo,
Jackie