If you live in a 4 season place like New York City for 15 years, you have collected enough coats, hats, gloves and sweater to outfit a small country.  The variety in color, shape and material is the only thing that gets us through six months of cold, very little sun and short ass days.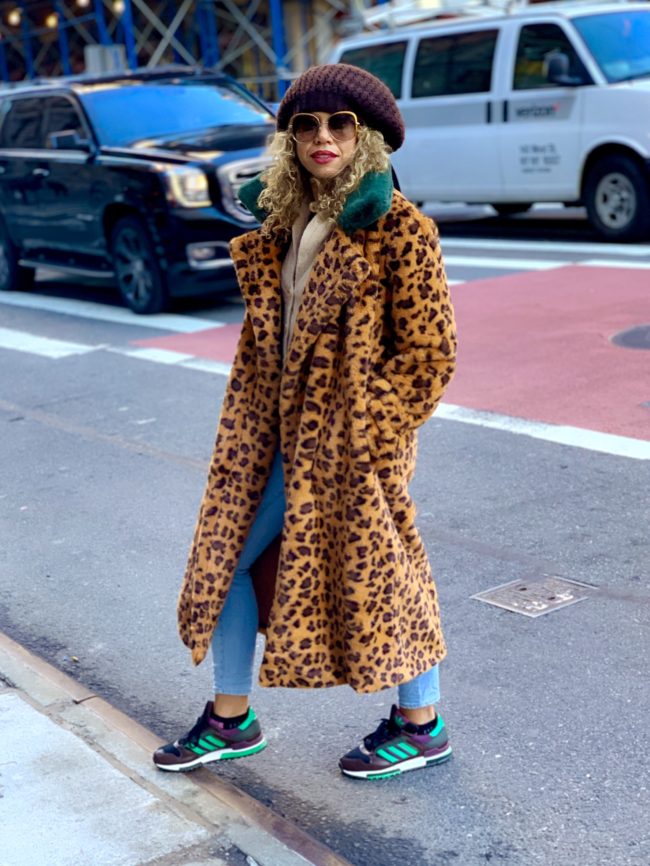 I purchased this new acquisition from an online shop I found on instagram, Shop Nichole Lynel.  I of course love the leopard print, faux fur and green collar detail.  But I more love that I purchased it from a company run by a woman of color who seems to have a tunnel vision for her path to victory.  This is the type of retail I want to support.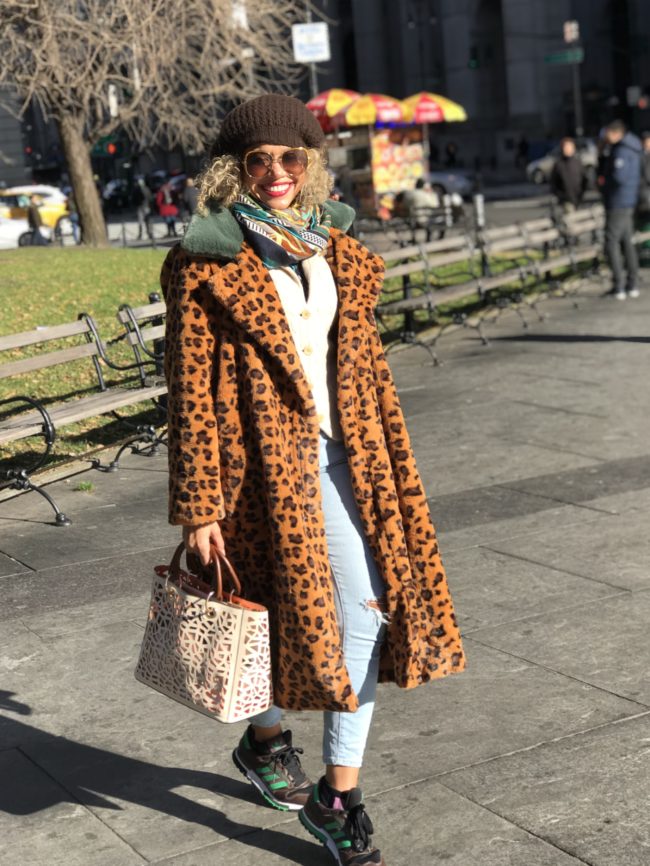 While this coat might seem wild and crazy, it's actually quite versatile.  It would equally amazing draped across the shoulders with a little black dress, tights, heels and a deep black red lip.  It comes with a detachable green velvet belt so it would also look tres chic belted over skinny jeans or leather pants with a borrowed from the boys oversized type shirt.  The possibilities are literally endless with this one size fits all number.
Sadly, my faux fur leopard coat is currently sold out but there are plenty of faux fur options in the stores and online right now.   You can grab one at every price point from inexpensive to runway couture:  Nordstrom, Bloomingdales, Saks Fifth Avenue or Net-A-Porter to link just a few.  I will caution that if you are diving into the fur trend, don't spend a bunch of money until you are sure it's a look for you.  Test the waters with a lower price point and a fun color before face diving into this whole furry moment.  By the way, that's the way you try any new trend.  Inexpensive first.  Invest later.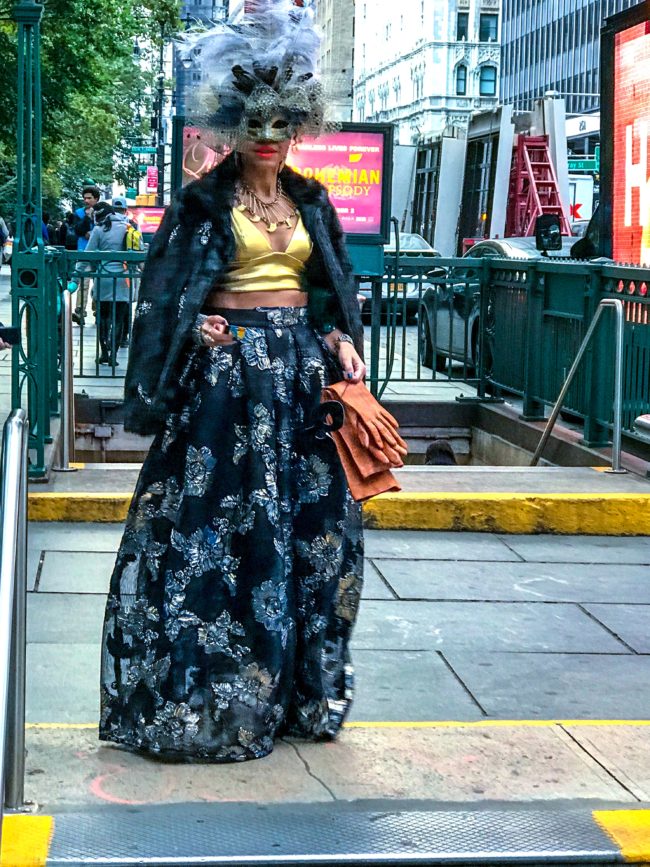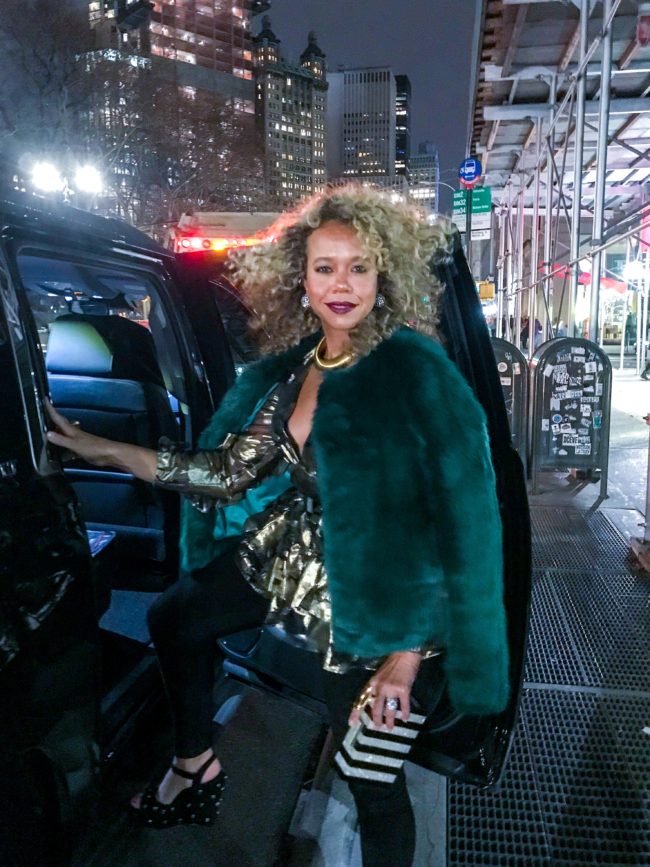 As always, thank you for stopping by Jackie Unfiltered.  Wishing you a Happy Holiday season that is well dressed and lots of fun!
xoxo,
Jackie