It's officially Fall in New York City which means it's time for soups, stews and hearty dishes made in my Instant Pot ("IP).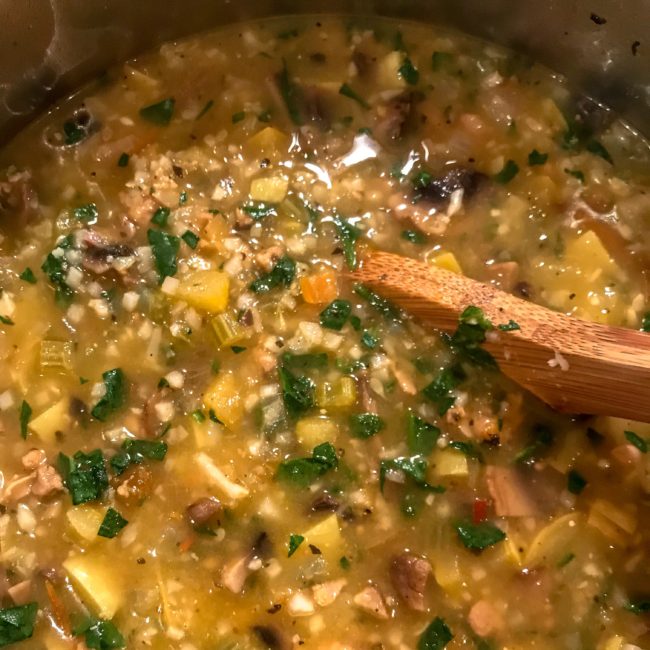 In our house, Fall also means anniversary celebrations.  We spent the past weekend down in Sea Island, Georgia celebrating our 8th wedding anniversary playing a couple rounds of golf, indulging in Southern cuisines and enjoying sleeping in till 10 am.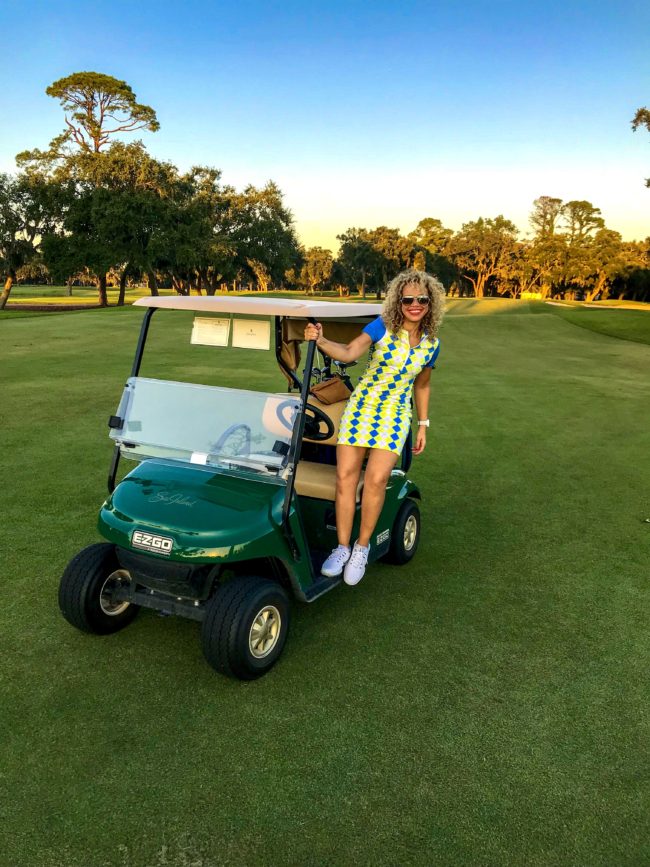 Over the course of our 3 days vacaying on this idyllic isle, I basically face dived into eating grits (one of my favorite comfort foods).  We had 'em smothered with grilled fish and butter sauce, covered with bacon and cheese for breakfast and as a side with smoked ribs and collard greens.   All that means I woke up this morning in NYC determined to get my eating under control this week and put in a little extra time during my daily #sweatysesh.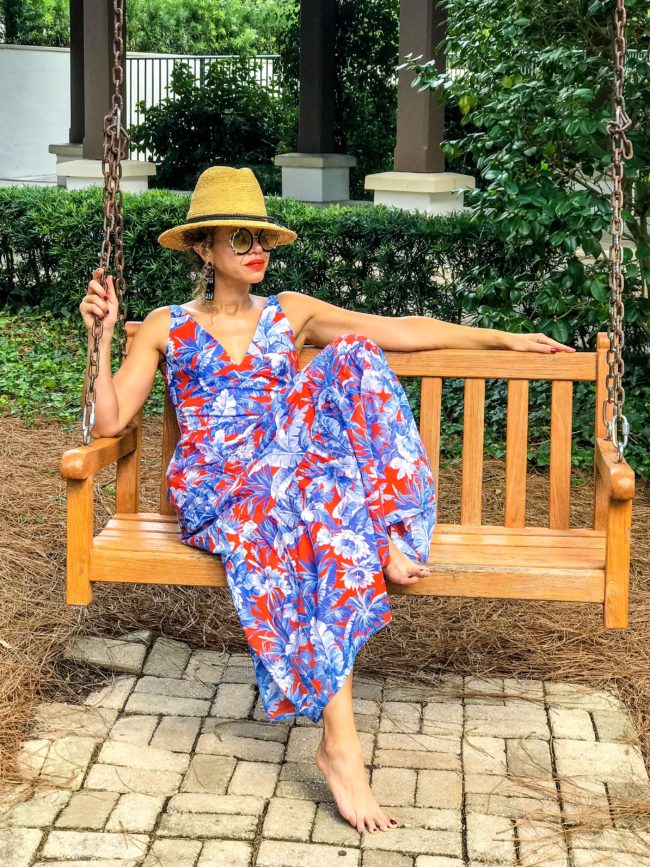 After spending most of the yesterday travelling, I didn't feel like running to the grocery store so I foraged in my freezer, fridge and pantry to see what kind of Fall soup I could throw together.  To my surprise, I actually found enough ingredients for a healthy and delicious savory soup and lucked upon a new recipe that will be a meal prep staple this season.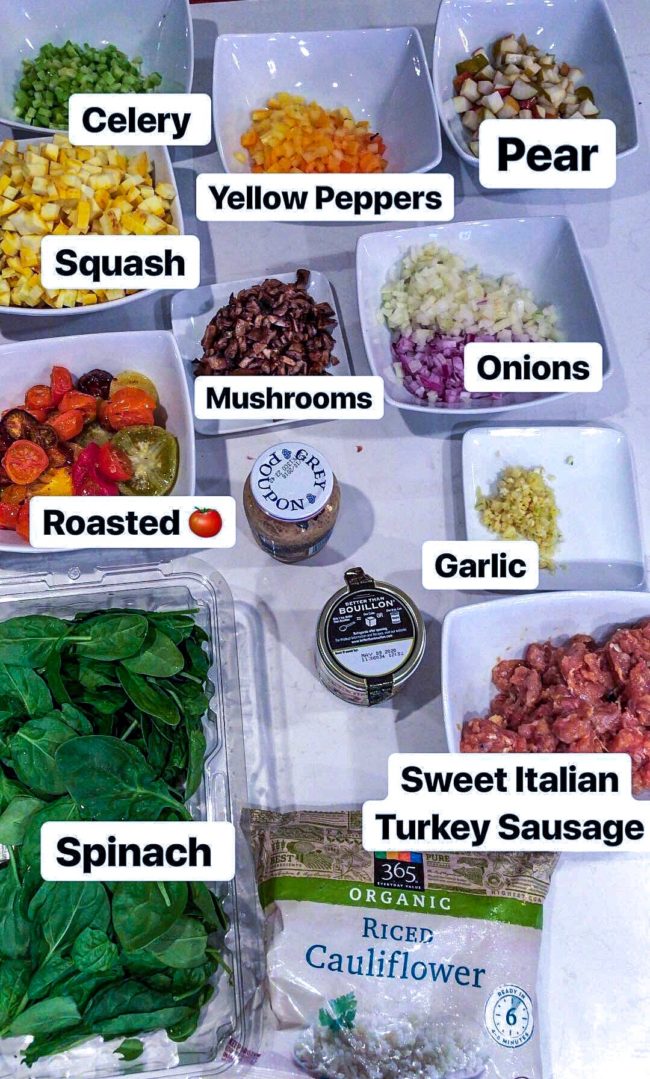 Italian Turkey Sausage links were in the freezer so I defrosted them in the microwave on defrost setting for 4.30 minutes.  I chopped yellow squash left over from a September CSA box, sliced and sauteed mushrooms that were just about to spoil and roasted heirloom tomatoes that were pushed to the back of the second shelf.   I also found pears in my fruit bowl that were perfectly ripe, acorn squash, onions, and garlic in the pantry.  It took about 30 mins to chop and prep the vegetables using some easy roasting and sautéing techniques.  Once everything was ready to go (mise en place), it took another 10 minutes to saute everything in the IP.  15 minutes later after cooking everything on high pressure, #Hubbs and I enjoyed a delicious homemade soup that's low in calories and fat and high in fiber, lean protein, nutrients and antioxidants.  I could not think of a better way to spend a Fall Monday in NYC.   Happy Anniversary to us!
I went LIVE on Facebook today as I threw this soup together.  To view the video and see just how easy it is to get a healthy and homemade dish on the table using an Instant Pot, click HERE!  I was travelling most of the day yesterday so don't judge my disheveled look!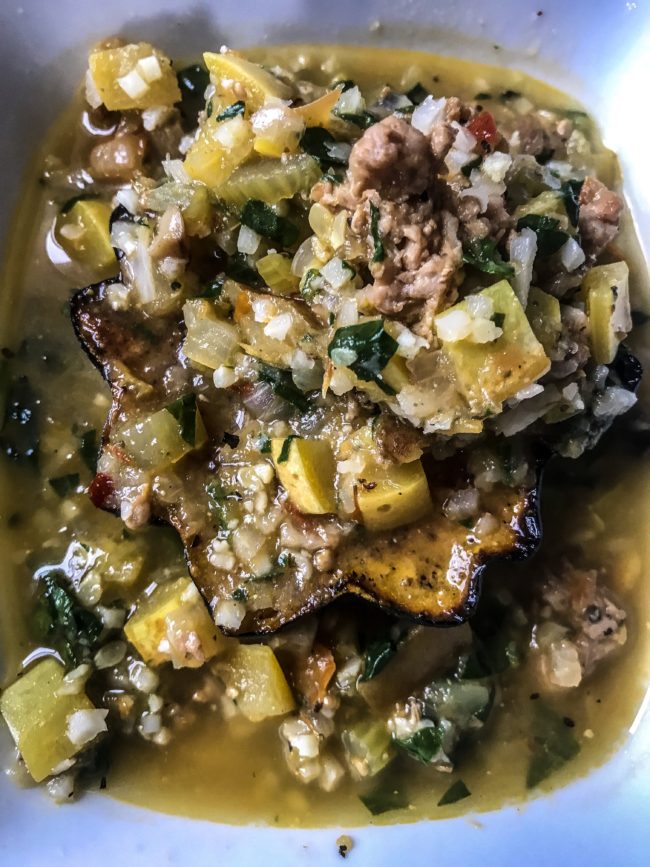 If you don't yet own an Instant Pot, the hottest appliance of 2018, then now is the time to buy one as I think it's the easist way to whip together a stew or pot of soup.  Click HERE to purchase and learn more.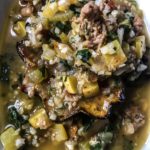 Sweet Italian Turkey & Squash Vegetable Soup Recipe made in Instant Pot
Sweet Italian turkey sausage cooks with onions, celery, garlic, peppers, sauteed mushrooms, roasted tomatoes, squash, pears, spices and chicken stock resulting in a savory and slightly sweet soup that is finished with chopped spinach and cauliflower for an extra does of nutrients and antioxidants. If you're feeling extra fancy, serve all this goodness in a roasted acorn squash bowl.
Ingredients
1

Package

Italian Turkey Sausage Links

Removed from casing & chopped

1

Red Onion

Chopped

4

Stalks

Celery

Chopped

3

Cloves

Garlic

Diced

2

Yellow Peppers

Chopped

1

Package

Mushrooms

Sliced

1

Lb

Heirloom Tomatoes

Sliced

3

Yellow or Green Squash

Chopped

1

Yellow Onion

Chopped

1.5

Cups

Pears

Chopped

2

Quarts

Chicken Stock

2

Tsp

Dried Basil

1

Tsp

Coriander

1

Tsp

Red Pepper Flakes

2

Cups

Fresh Spinach

Chopped

Bag

Frozen Riced Cauliflower

1

Acorn Squash

Salt, Pepper, Olive Oil, Avocado Oil, Cinnamon & Nutmeg
Instructions
Preheat Oven to 400 degrees and prep ingredients to reduce cooking time and ensure recipe success. Once you start cooking, everything happens VERY fast!

Heat saute pan over medium heat. Saute mushrooms dry (no oil or seasonings). Once the mushrooms begin to release moisture, add 1 tsp olive oil and season with salt and pepper. Saute until mushroom begin to carmelize brown and set aside. Once cool enough to handle, roughly chop cooked mushrooms.

Place tomatoes on a parchment lined baking sheet. Drizzle with avocado oil (or other high smoke oil...not olive oil) and season with salt & pepper. Roast for 12 minutes or until tomatoes are blistered and have released their natural juices. Do not let the tomatoes brown! Remove from oven, let cool slightly and purée in a vitamix or high powered blender.

Set Instant Pot to saute. Once heated, brown turkey sausage with salt, pepper, basil, coriander and red pepper flakes (5 mins). Add onions to turkey and season with a pinch of salt and pepper (2 mins). Add celery and peppers with a pinch of salt and pepper and saute another minute. Add garlic and sauté for 30 seconds. Add chopped squash and pears with another pinch of salt and pepper. Saute for 1 minute. Add mushrooms, puréed tomatoes and chicken stock. Season with freshly ground pepper. You don't need additional sodium here as the chicken stock has enough unless you used unsalted stock. Cook for 5 minutes and then press Cancel and secure lid on IP. Set IP to cook on High Pressure for 15 minutes. Quick release steam.

While the IP works its magic, slice Acorn Squash in half. Cut bottom of each half so the squash lays flat like a bowl. Scoop out seed and discard (or save for a healthy roasted snack). Place prepped squash on a parchment lined baking sheet. Brush inside of squash with avocado oil (or other high smoke oil...not olive oil) and season with salt, pepper, cinnamon and nutmeg. Roast for 20 -25 minutes or until squash softens and edges carmelize.

Once the steam is released from the IP, press cancel and then gently fold in riced cauliflower and chopped spinach. Serve immediately, freeeze for a future meal or cool and store in the refrigerator for this week's dinner and lunch.

A cool way to serve this soup is ladled on top of the roasted acorn squash. Think of the acorn squash as healthy "bread bowl." This is of course optional but it will sure make you look extra fancy and who does not like a little extra sparkle and shine here and there. Also, it's a great way to sneak in additional vegetables and a touch of natural sweetness.
Recipe Notes
To save time, here are few recipe shortcuts:
Use low sodium chicken stock or my favorite, "Better than Boullion," which creates a flavorful rich stock using just hot water.  
Substitute organic fire roasted tomatoes.
Substitue brocolli, eggplant or any other vegetables for the chopped squash. Use your creativity and take advantage of whatever is in your fridge.
If you don't own an Instant Pot then this dish will work fine cooked on the stove in soup pot or Dutch oven.  Follow the cooking instructions sautéing  turkey and vegetables on medium heat.  Add liquids and bring to a boil on high heat.  Reduce, cover and cook on low heat for 3o minutes.  Stir occasionally to reduce sticking. 
As always, thank you for stopping by Jackie Unfiltered.  #Hubbs and I appreciate all your "Anni Love" on Instagram and Facebook.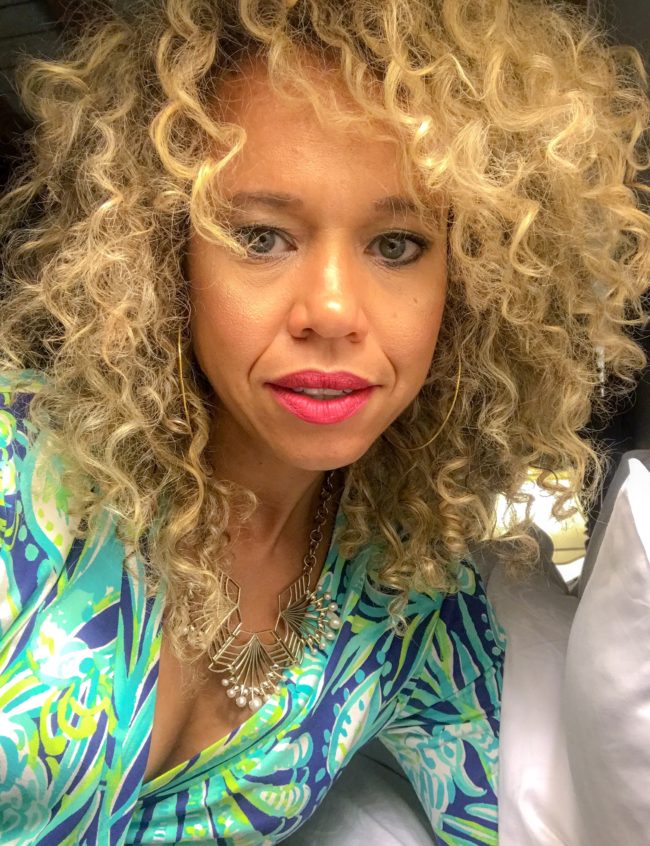 This post does contain affiliate links.  If you purchase the items linked here, we will receive a small commission.  Don't hate okay. Jackie needs to make a living.   Know that I would never link to a product I don't 100% endorse.