Are you seeing brightly colored purple, orange and red beets everywhere you turn these days?  I sure am!  We see beets on restaurant menus, beautiful Instagram pictures and piled up at the grocery store.  I did a little research and found that this beautiful vegetable, also known as "blood turnips," are low in sodium, fat and pack some serious nutritional punch!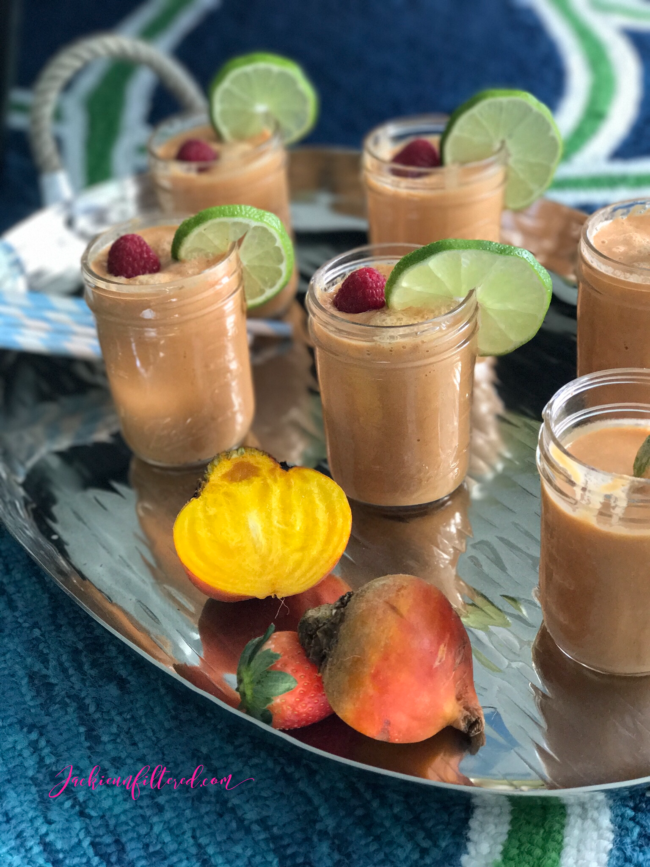 Beets are naturally high in folate, which promotes brain function, and are excellent for those with iron deficiencies as it works with B-12.   Beets are also high in the mineral manganese, which promotes blood clotting, anti-aging properties and "sex hormones."  Hey, don't blame me; this is what the research says!  This smoothie recipe blends raw beets with low-glycemic berries, sweet oranges packed with Vitamin C,  anti-inflammatory pineapple and ginger, a fiber rich apple and toxic cleansing lime.  The result is a nutritional elixer that that will have you looking good from the inside out.  As you know, I don't believe in eating food (especially smoothies!) that don't make your flavor buds explode so this receipe is the perfect blend of tart, sweet and earthy.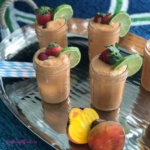 The "BK Way" Orange Beet Berry Elixer Smoothie Recipe
Beets marry orange, apple, carrot, berries and ginger in this smoothie recipe to create a supercharged elixer that will leave you feeling pretty inside out.
Ingredients
1/2

Cup

Water

1

Blood Orange

Peeled & Sectioned

1

Honeycrisp Apple

Chopped

1

Cup

Strawberries

1/2

Cup

Raspberries

1

Orange Beet

Peeled & Chopped

1/2

Cup

Pineapple

1

Carrot

Chopped

1

Tbsp

Cashews

Raw

1

Cup

Greek Yoghurt

Whole Fat

1

Tsp

Cinnamon

Juice of 1 lime

1

Inch

Ginger

Peeled

1

Cup

Ice
Instructions
Place ingredients in order listed in Vitamix or other high-powered blender. If using a Vitamix, choose 'Frozen Desserts' setting. Once the blender stops, add more water for a thinner smoothie and more ice if you prefer it frothier.
As always, thank you for stopping by Jackie Unfiltered.  You might wonder why this recipe is called "The BK Way Elixer."  Well, I am dedicating this smoothie to my group of girlfriends living in Brooklyn who ride hard with Jackie Unfiltered.  They cheer for me, love on me and make me feel good from the inside out.  They call it the "Brooklyn Way."  I call it #IntentionalSisterhood.
xoxo,
Jackie