A black & white gingham asymmetrical top with balloon sleeves is one of my Spring obsessions.  You will see me wearing it with everything from ripped denim on the weekends, under a blazer at meetings, with wide leg cropped pants on date-night, paired with white denim at the beach and even with a red taffeta skirt and sparkly shoes at a fancy garden affair next month in Brooklyn.  You want to know the best part?  Are you ready for this?  Well, its less than $100.00.   If it sells out before you nab one, all I can say is, "Jackie tried to tip you off" click here for more details).  If the gingham offends your tender-hearted sensibilities then it's also available in white.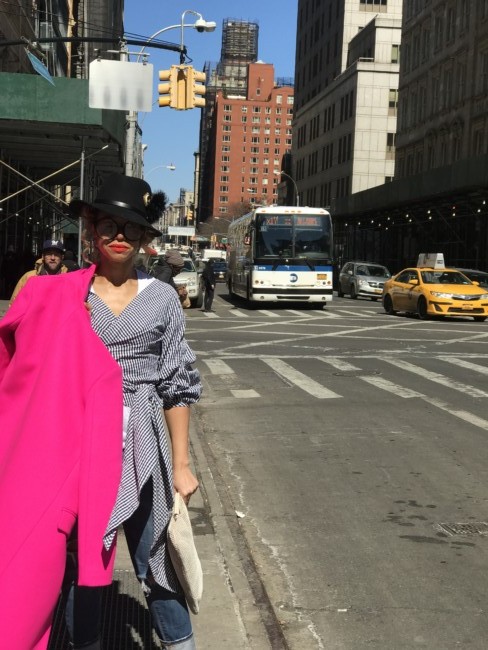 I am not quite sure when my obsession with gingham began.  But I just love a good checked pattern.  This versatile print  can be worn with everything from neutrals to bright colors.  If I'm feeling especially daring (which is pretty much always), I love mixing gingham with other prints like the floral shoes below.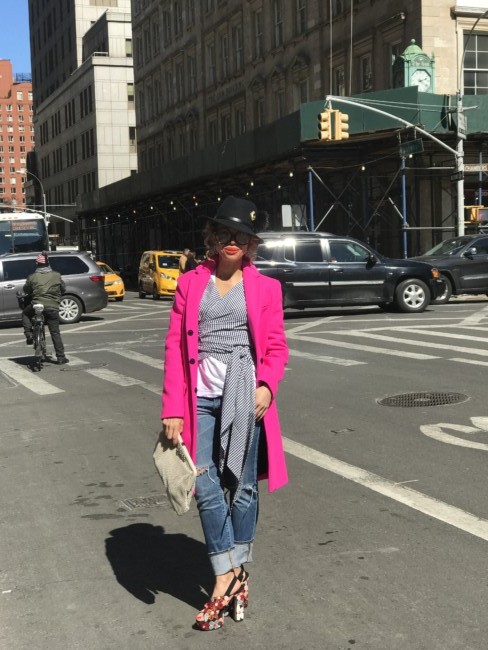 You can even turn this cute number around and wear the front in the back creating this sexy V between your shoulder blades.   I personally think showing a glimpse of back with a loose swingy pant is one of the sexiest summer ensembles.  Ladies, we don't need to show all our glory to create sex appeal.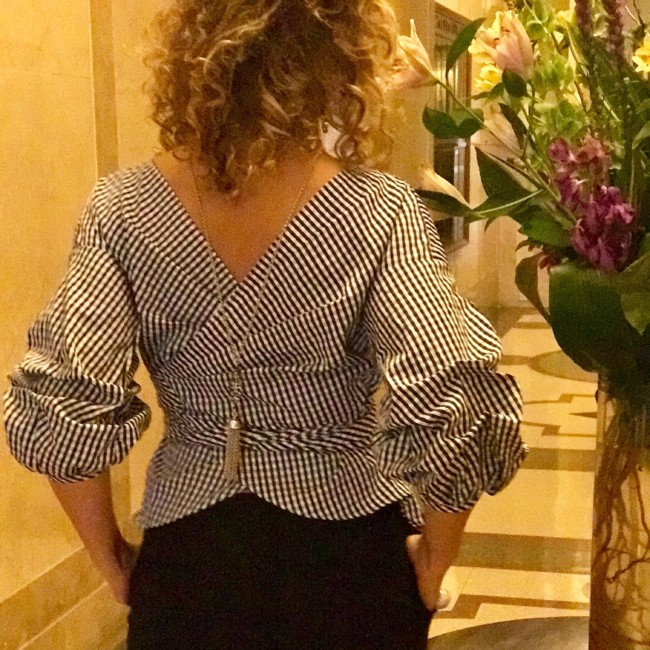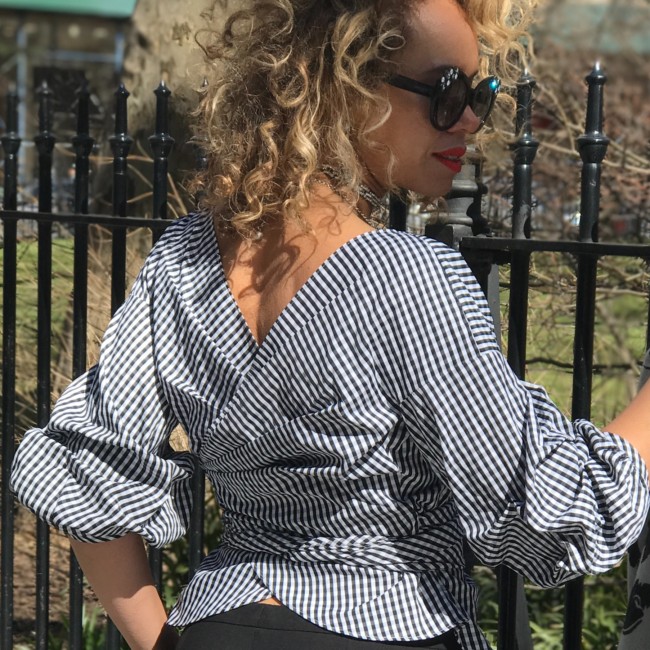 Thank you for stopping by Jackie Unfiltered.  Happy Spring, a.k.a planting season or, for some, shopping season.  😉
Xoxo,
Jackie