I recently posted this picture on social media after spending a saturday afternoon meal prepping food for the week ahead.  There was an immediate flurry of comments, emails and direct messages regarding where I purchased the clear glass containers, what grill pan I use and the magic little boxes that prolong the life of strawberries, lettuce and grapes.  Never say Jackie doesn't listen and respond.  Here you go.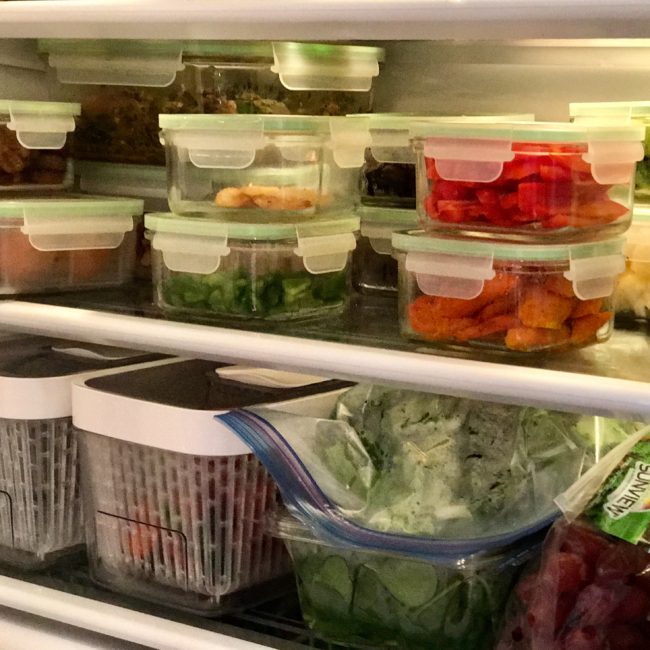 The square glass storage containers which lock on 4 sides to prevent spillage are made for the microwave, oven, fridge, freezer and dishwasher.  This means that the containers can go from refrigerator to freezer if life gets busy, from fridge to microwave to re-heat leftovers or fridge to the oven!.  I love that you can see what's inside making it more likely to grab the red peppers, cucumbers or carrots as a crunchy snack. To purchase these containers, click HERE.
For years, I have stored berries, grapes and leafy greens in OXO Good Grips GreenSaver Produce Keepers (bottom left of the refrigerator picture).  These containers definitely do exactly what they advertise: keep produce fresher longer!  As soon I get my berries home, I throw them in these containers (don't wash) and they stay fresh for over a week.  The science behind extending the life of produce is that the enhanced carbon filter traps and absorbs ethylene gas, slowing down the aging process and reducing spoilag while the elevated colander lifts produce up and away from the container walls to promote airflow from all sides and prevent rotting.  Click HERE to purchase as they pay for themselves given how much money you save from throwing out less produce.  
I use a lot of fresh herbs in my kitchen becuase they add big flavor and texture to food without adding calories or unnecessary fat.  Herbs tend to spoil faster than I can use them but the Glass Herb Keeper and Storage Container keeps herbs fresh for up to 2 weeks.  I store this genius container on my fridge door making it easy to pinch off herbs to either finish a dish or add deeper flavor during cooking.  Click HERE to purchase.
So that sums it up!  Happy chopping, dicing, cooking and storing.  Remember, its a movement.  We are #TakingBackOurStomachs one meal at a time!  As always, thank you for stopping by Jackie Unfiltered!
xoxo,
Jackie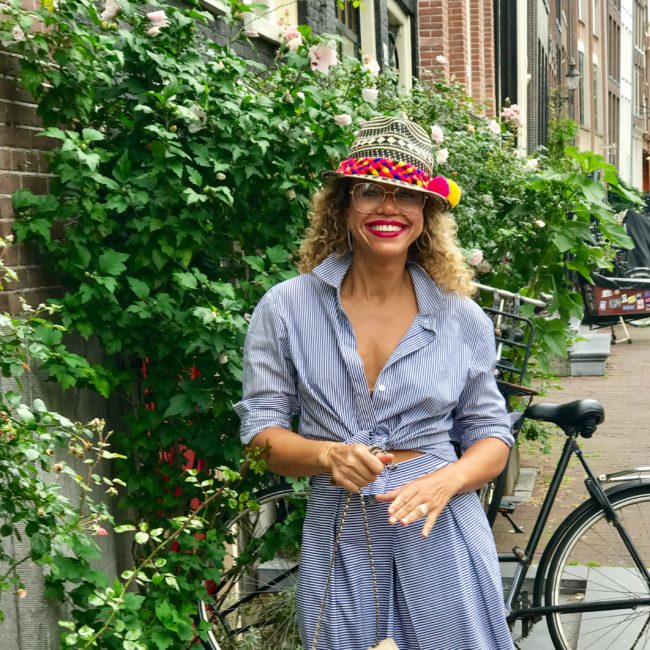 DISCLAIMER: A curly girl has to eat so I will be paid a small percentage if you purchase products listed on this page.  Can I live?