Instead of meeting my gal pal Maria Taylor for brunch and cocktails this morning on South Beach in Miami, we met up at the Soho Beach House for a workout.   After sliding into a circuit training class where we did chair sits, push-ups, squats and calisthenics, we packed in some additional cardio, weight training and barre exercises on our own.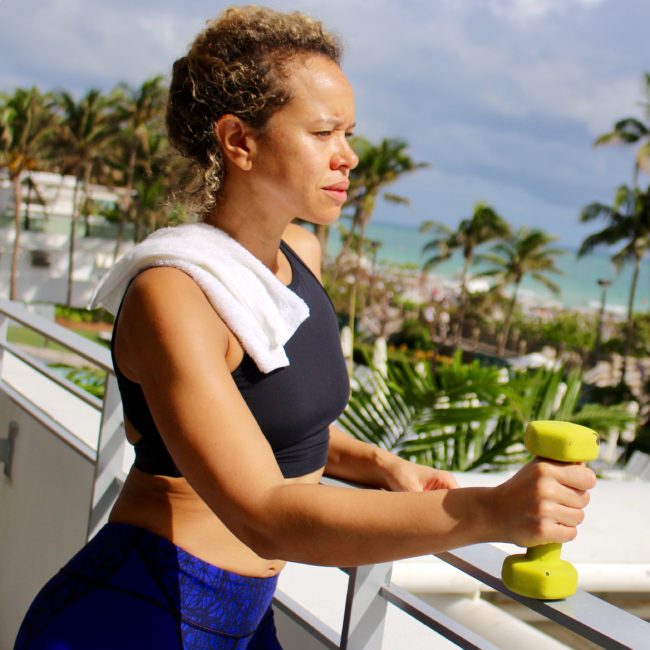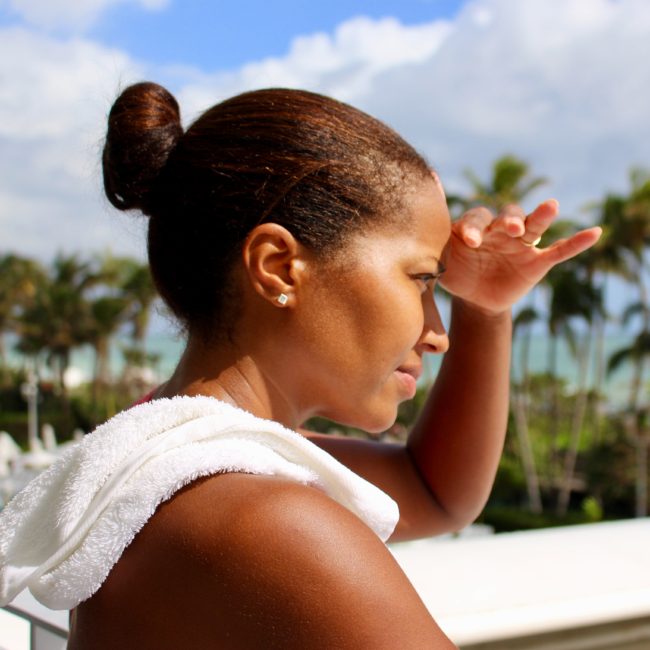 While getting in a serious #SweatySesh, we also laughed and caught up on Maria's experience as a 37 year old first-time working mom of the cutest 6 month old baby boy.  Maria spilled the tea on why #MomGuilt is real, the #PostBaby body stuff, the importance of scheduling self-care such as regular workouts and the #Village it takes to raise a healthy and happy bambino in this fast paced and complex environment.  It doesn't get "Real-er" than #MariaTheMom.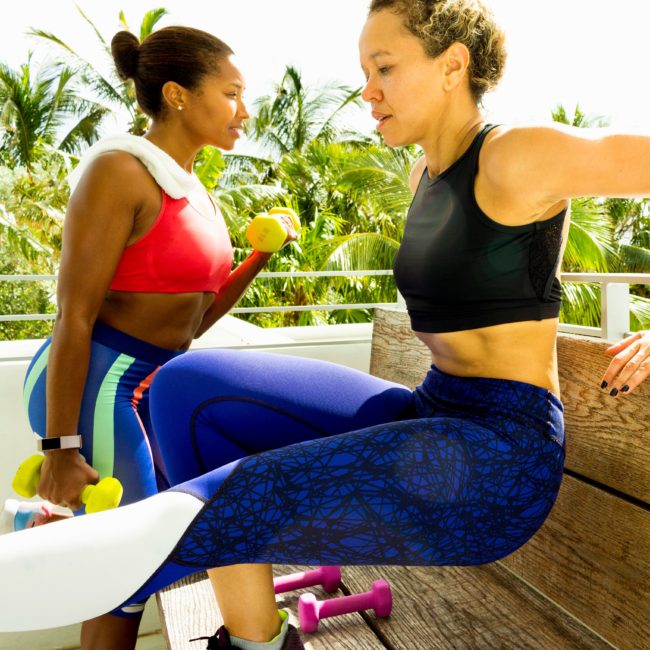 The moral of this story is to think about how you can meet your girl or guy for a fitness activity instead of drinks/food to catch up.   For example, whenever my law school buddy Steven H.  is in town from Chicago, we meet up for a yoga class.  A few weeks ago in New York City, my executive bawse friend Jocelyn C. and I toured an art exhibit and then took a Physique 57 Barre Class.   Last month Rachel S. came by after work and we put in a sweat sesh at my building's gym doing a mix of HIIT cardio and weight lifting.  On Valentine's Day this year, Cassandra M. and I took a barre class and then caught up over an early dinner.   As you can see, the bonding session happens without the empty calories or, at the very least, to offset the empy calories.
Thank you for stopping by Jackie Unfiltered.  Check out Maria's beautiful travel, food and lifestyle website www.WhatsNewWithMariaTaylor.com.  If you are looking for professional headshots, video or a digital production team, I can think of no one better than Maria & her husband Tony.  Contact them HERE to discuss elevating your corporate or personal brand.
Xoxo and in #SweatingSolidarity,
Jackie & Maria