Saturday night's dinner is fresh, light & colorful: Grilled Lemon Sole with homemade Vegan Walnut Arugula Basil Pesto alongside sautéed Truffle Mushrooms and a Kale & Red Leaf Salad tossed in a Green Onion Ginger Vinaigrette. It's what I believe an Italian family would eat mid-summer while dining al fresco as lemons and lavender scent the air through gentle breezes.  I know it's late winter here in NYC so just go with me and use your imagination.  I think food has the ability to transport us to faraway places.  I can see it.  Can't you? ??‍♀️ ….?….??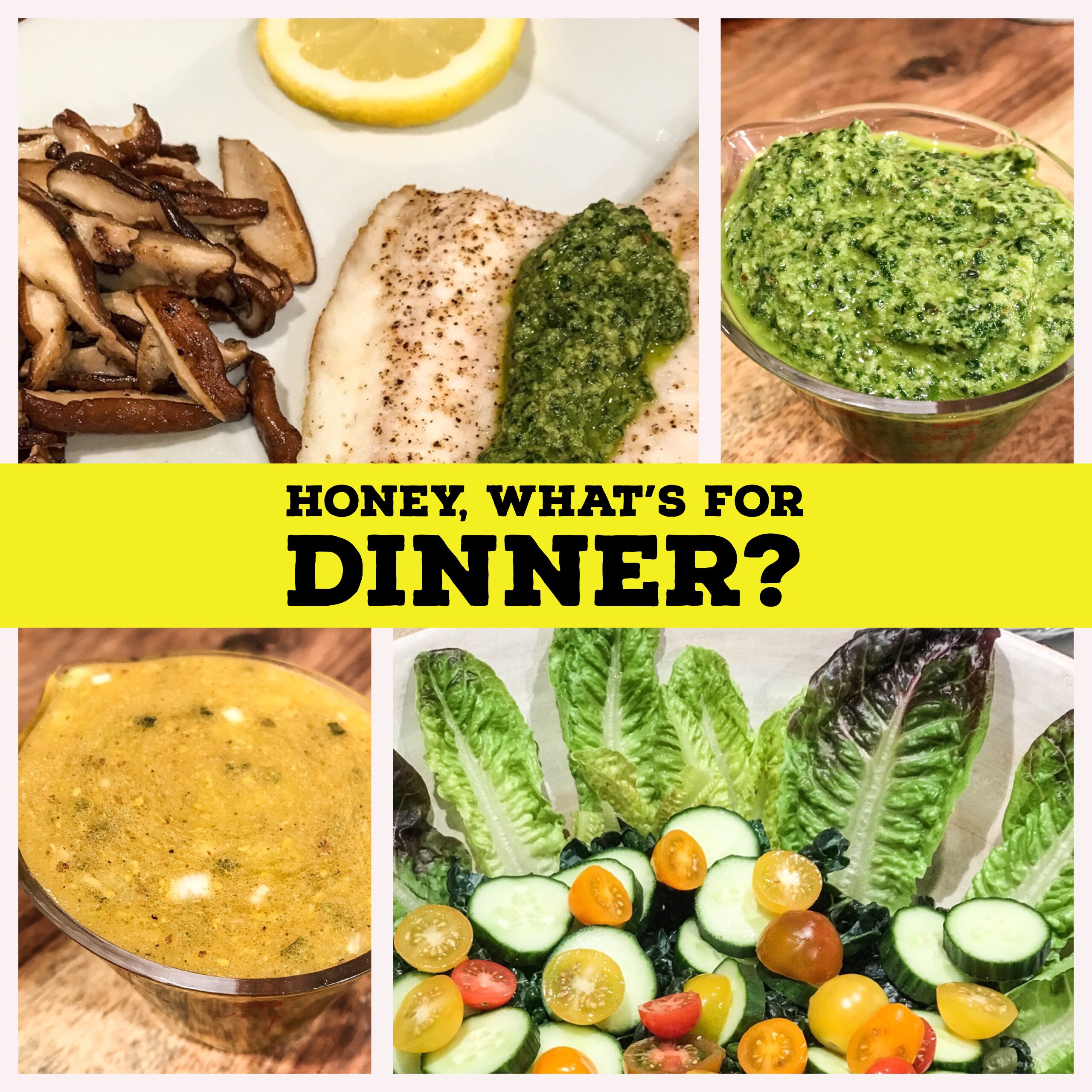 ? RECIPES ?
(in order of preparation to save you time in the kitchen):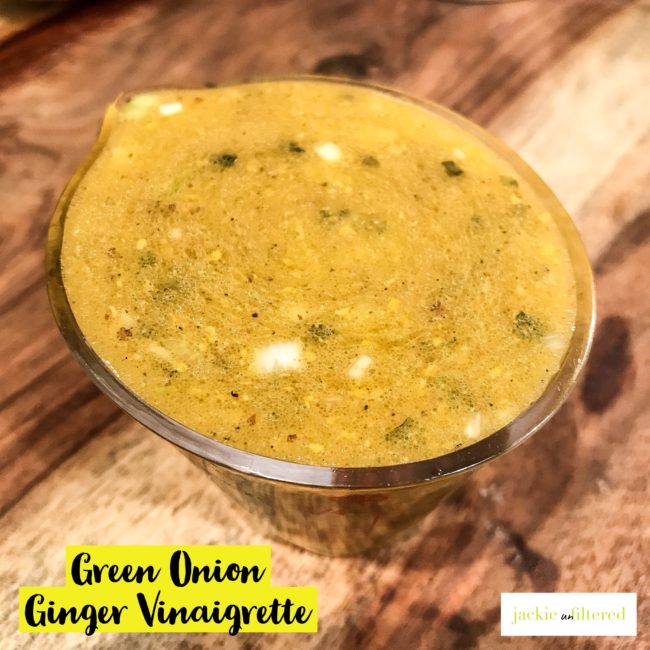 ? Green Onion Ginger Vinaigrette ?
3 chopped white root green onions
2 tbsp apple cider vinegar
1 tsp whole grain mustard
2 tsp ground ginger
6 tbsp olive oil
Salt & Pepper
Combine everything except olive oil.  Slowly drizzle in oil while whisking to create a thick aioli.  Set aside.  Dress salad immediately before serving (hate soggy lettuce).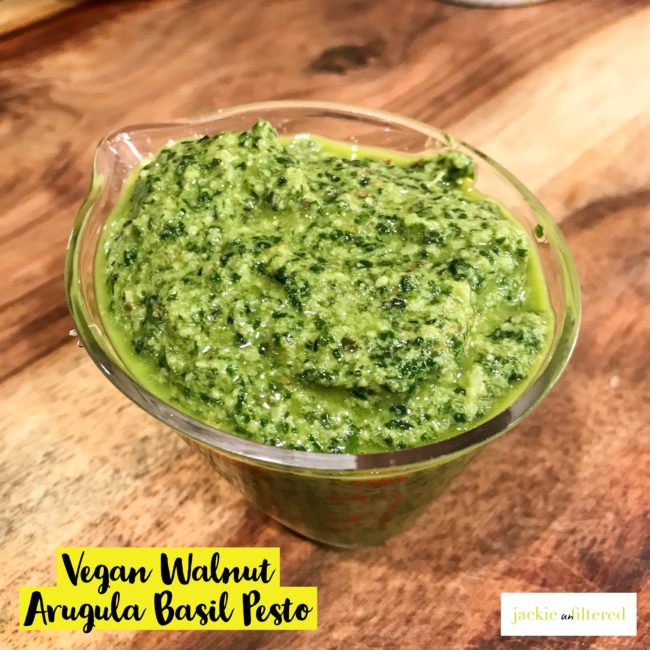 ? Vegan Walnut Arugula Basil Pesto ?
1 cup fresh Basil leaves
1 cup fresh Arugula
1/2 cup olive oil
1/2 tsp red pepper flakes
Juice of 1/2 lemon
1/2 cup toasted raw walnuts (toast in a dry pan until lightly brown)
Salt & Pepper
2 tbsp water
Place all ingredients into Vitamix or other blender.  Set to Power 3 and pulse a few times to mix together and then continue blending until you have a chunky paste.  Do not overblend.  You want a thick pesto with texture.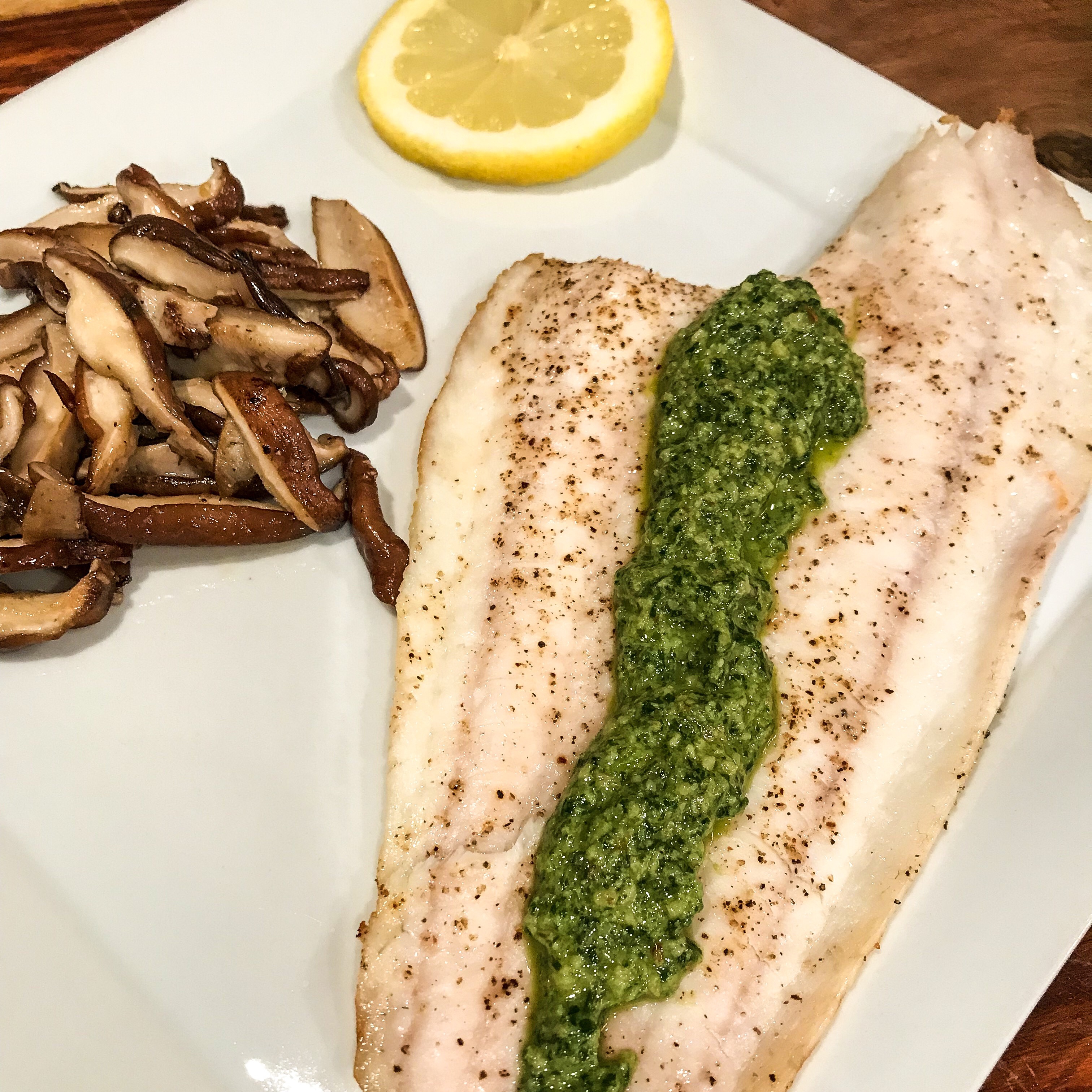 ? Truffle Mushrooms ?
2 cups mushrooms sliced
Truffle Salt
Truffle Oil
Ground pepper
Heat a sauté pan on medium heat.  No oil!  Add mushrooms to the dry pan and gently turn until the mushrooms begin to release moisture.  Season with truffle salt and pour a scant teaspoon of truffle oil into the pan turning the mushrooms until wilted.
(Cooking Note: If you don't have truffle salt/oil laying around your kitchen then salt, pepper and olive oil will produce delicious mushrooms as well.)
If you really want some truffle salt and truffle oil, click HERE.  Before you ask, you really do want some truffle goodness in your kitchen as just a pinch or drizzle adds serious flavor to everything from eggs to veggies, fish and meat.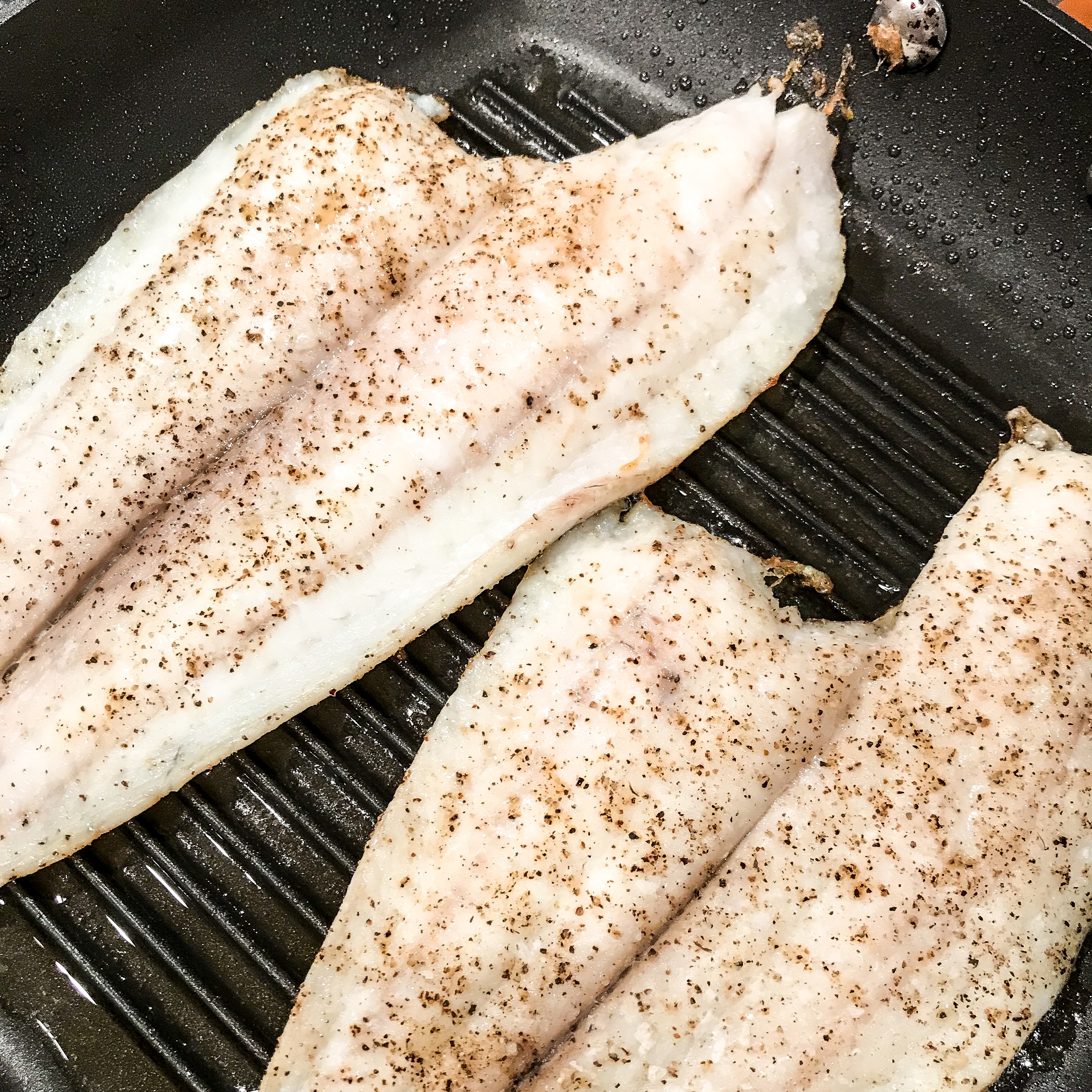 ? Grilled Lemon Sole ?
2 lemon sole fillets
1 tbsp grapeseed oil
Sea Salt & Pepper
Lemon
Pre-Heat oven to 400 degrees.  Heat a grill pan on medium high heat with grapeseed oil.  Season fish on both sides with salt & pepper.  Gently place the fish in the hot pan. Let cook for 2 mins and then immediately place in the oven (don't flip fish) for another 3 minutes.  Gently place fillets on plates to rest.  Finish with lemon juice and top with pesto.
(Cooking Note: DON'T use olive oil here as it will burn in a 400 degree oven and produce bad tasting fish.)
????????????
As always, thank you for stopping by Jackie Unfiltered.  This dinner is easy peasy lemon squeezy to prepare so go forth, cook and enjoy our "Italian-esq" meal as much as we did.  Spring soon come.  Please.
Xoxo,
Jackie