I love making tacos because of how easy they are to prepare and because you can sneak in lots of vegetables. For example, the greenery you see below is chopped spinach but you could swap out kale or any other leafy green.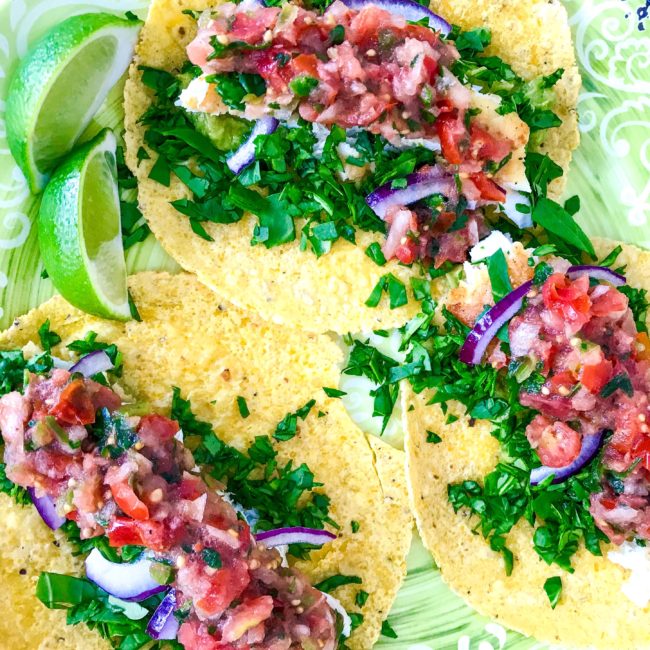 I'm spending time down in Miami this month where grouper, a meaty white fish, is plentiful on the temperate coastline of Florida. While I used pan sautéed grouper simply seasoned with salt and pepper in these tacos, you can easily substitute shrimp, salmon, meat or, for my vegan friends, roasted cauliflower, sautéed mushrooms or tofu.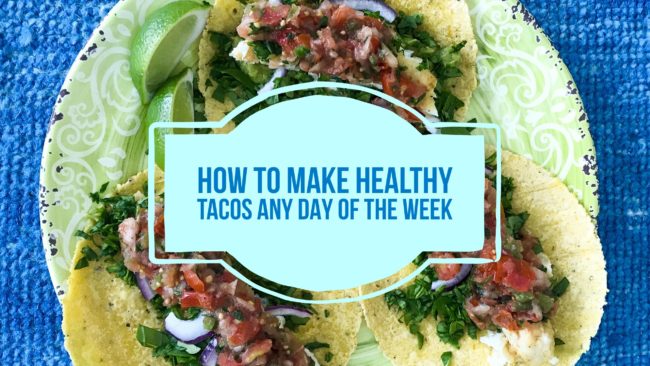 The ingredients you need for tacos are:
Corn, flour tortilla or a grilled/roasted portobello mushroom (the "Base")
Guacamole or seasoned sliced avocado
Cooked fish, meat, meat alternative like tofu or a sturdy vegetable such as cauliflower or mushrooms (season with any mixture of salt, pepper, cumin, coriander, chili powder or cayenne pepper)
Chopped spinach, kale or other leafy greens
Red onions, shallots or green onions
Salsa or seasoned chopped tomatoes m
Fresh Herbs such as parsley, cilantro or fresh mint
Your favorite hot sauce (I like Cholula Chili Garlic Hot Sauce)
Lemon or lime wedge
To assemble the perfect healthy taco, follow these easy steps:
Warm a corn tortilla or whatever "Base" you choose
Spread 1 tablespoon of guacamole on the tortilla as the glue
Top with fish, meat and/or vegetables
Add sliced red onions.
Add 2 tablespoons chopped spinach or kale.
Add 2 tablespoon salsa or chopped tomatoes seasoned with salt & pepper
Finish with a couple drops of your favorite hot sauce.
Garnish with lemon, lime wedge and fresh herbs such as parsley, cilantro or even fresh mint.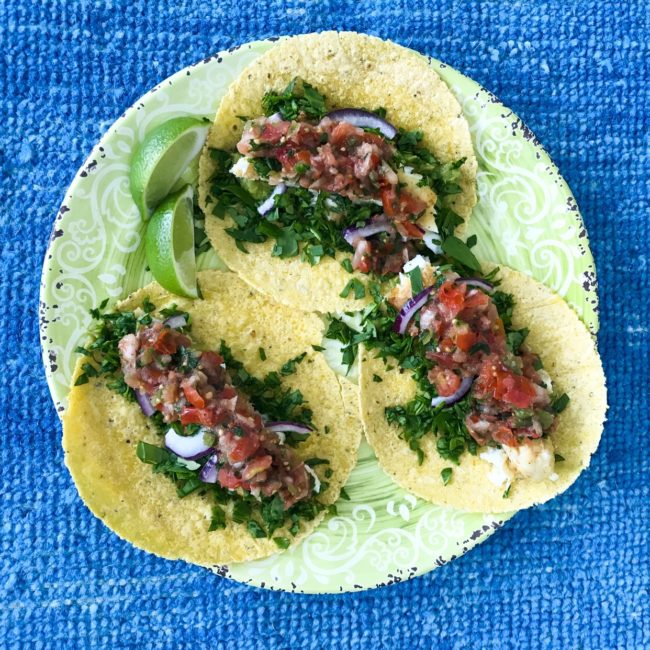 With just a few ingredients and a couple easy steps, you too can have healthy tacos any day of the week! Taco night is a favorite in my house because the flavors explode in the mouth! Try unique ingredients together. Add jalapeño for kick, pineapple or mango for a touch of sweet or caramelized onions for a creamy finish. The possibilities are simply endless so let your imagination run wild.
As always, thank you for stopping by Jackie Unfiltered! We wish you a happy and healthy new year. Remember, "never stop growing."
xoxo,
Jackie