I stalk Columbian designers from clothing to shoes and bold accessories. I really dig the effortless, sexy vibe and their expert use of colors, textures, patterns and silhouettes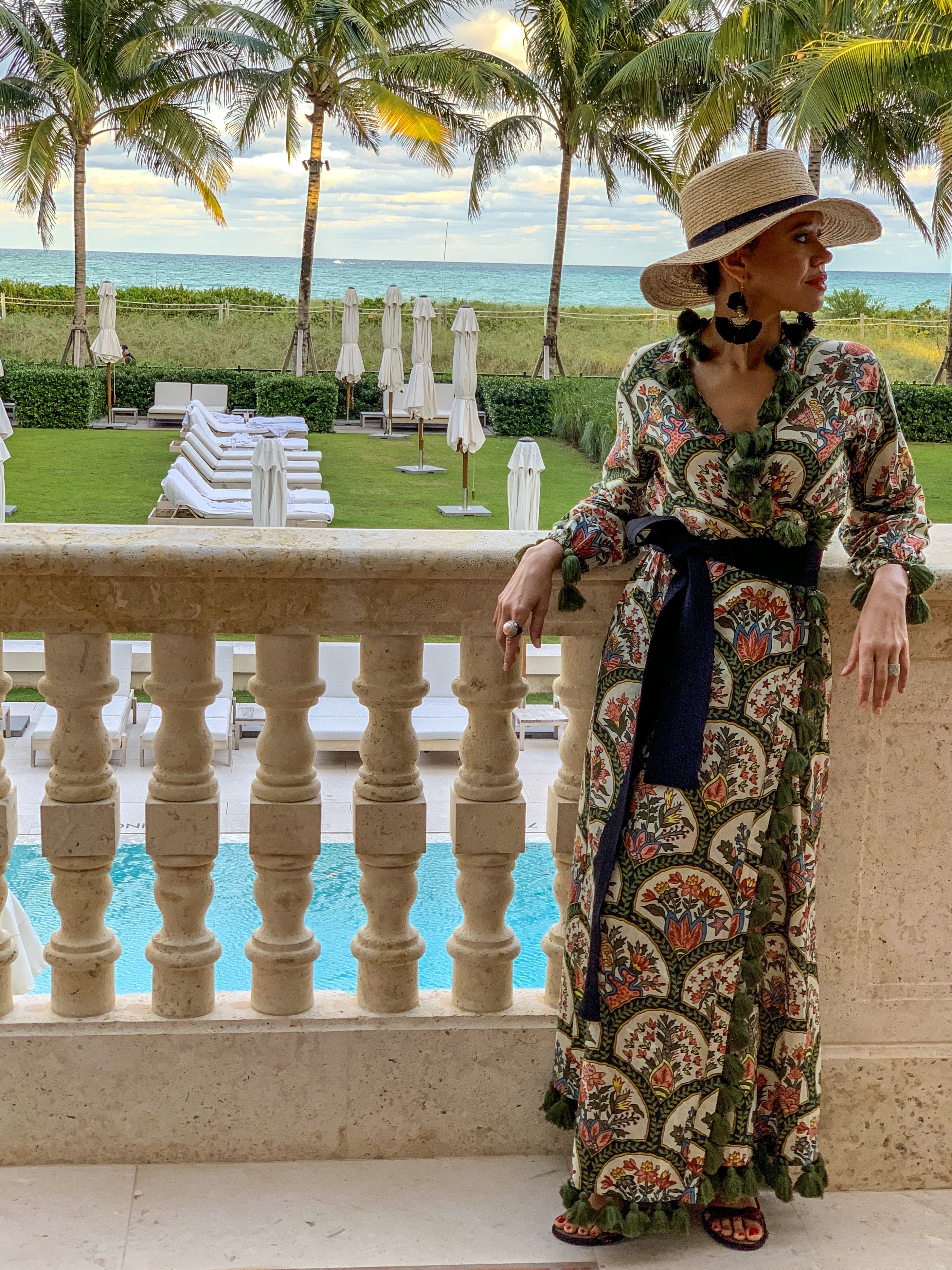 In yesterday's South Beach Christmas Day #ootd, I tried to recreate that South American swag with a fringed caftan and statement raffia earrings from the boutique Everything But Water by Rhode Resort, a boxy inexpensive straw bag from Zara, a wide cotton obi type belt from Silvia Tcherassi and my signature straw hat. This one is a flat top boater style by Hat Attack.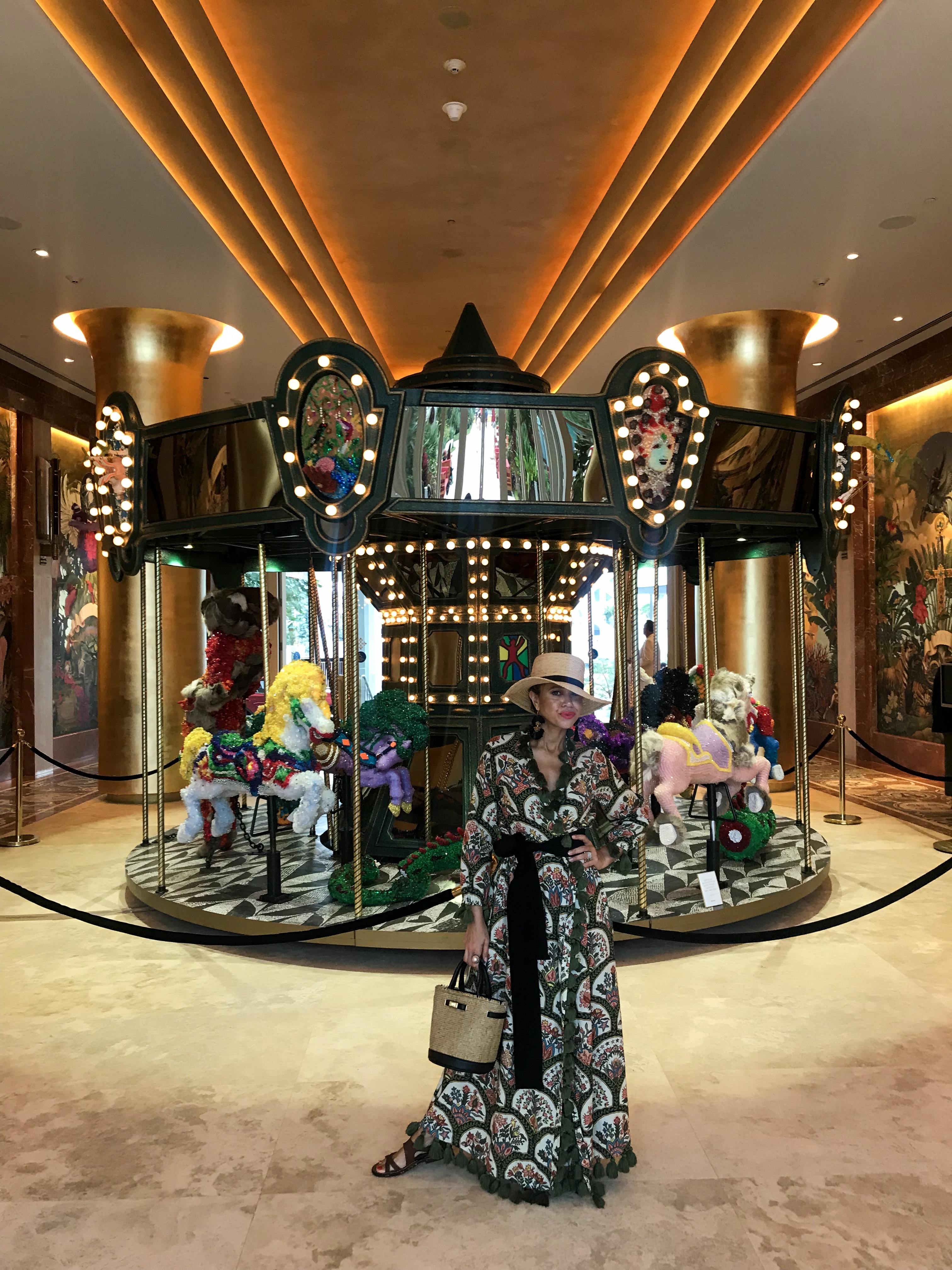 My flat "greek style" chestnut sandals kept everything easy breezy and allowed me to bar hop with #Hubbs from one Art Deco SoBe hotel to another.  I like the unfussy but slightly dressed up result of this ensemble.  It was Christmas Day after all and you already know how I feel 'bout December fanciness….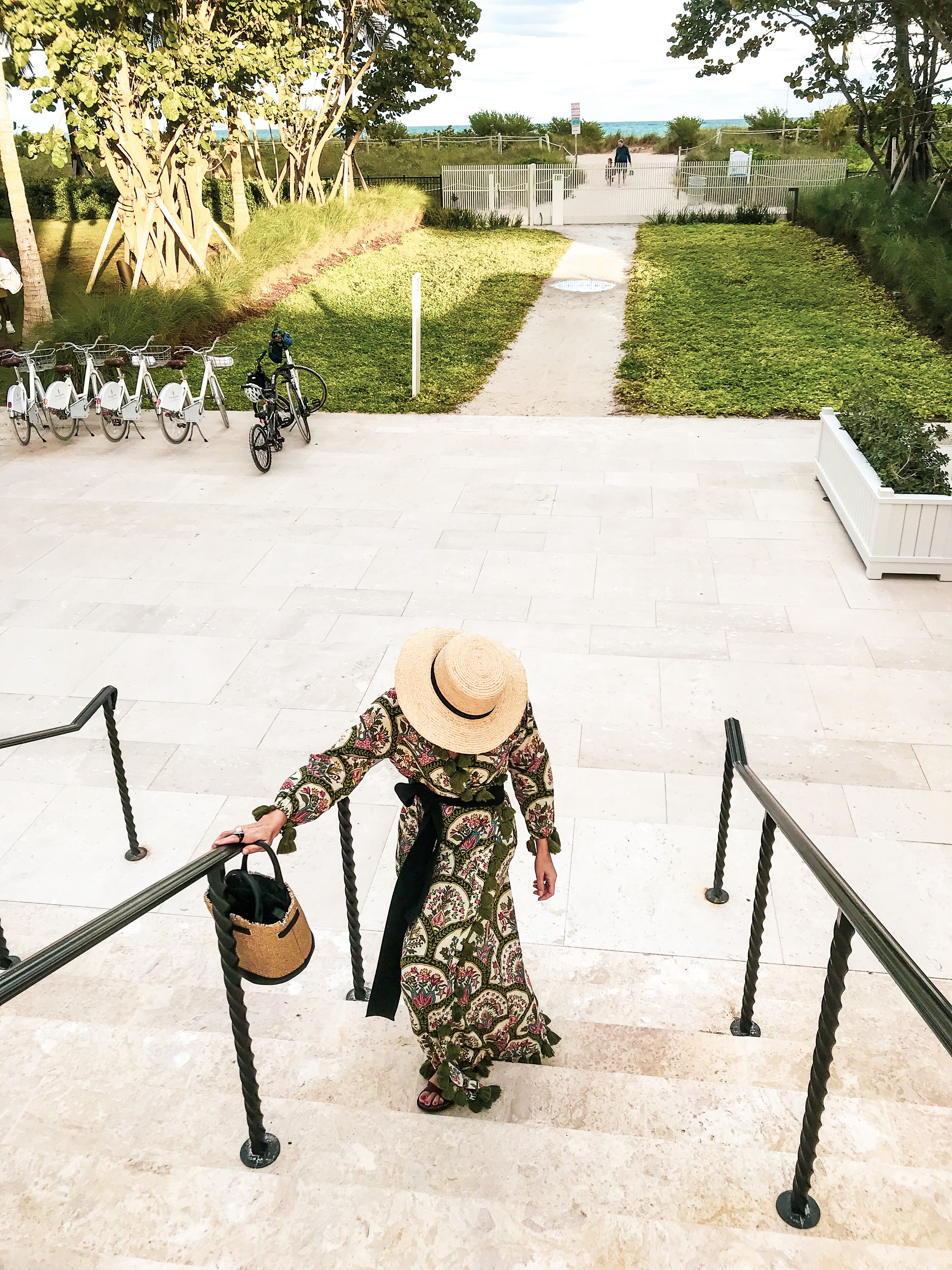 Thank you for stopping by Jackie Unfiltered. Hope you had an excellent holiday with family and friends. If you like #JackiesStyleFile, leave a message below or shoot us an email at Jackie@jackieunfiltered.com. We would love to get your feedback!
Besos,
Jackie