I absolutely adore everything about getting dressed for evening affairs, from the dramatic makeup to planning the perfect ensemble to wear.  I just love the whole process of getting glammed up for a night out on the town!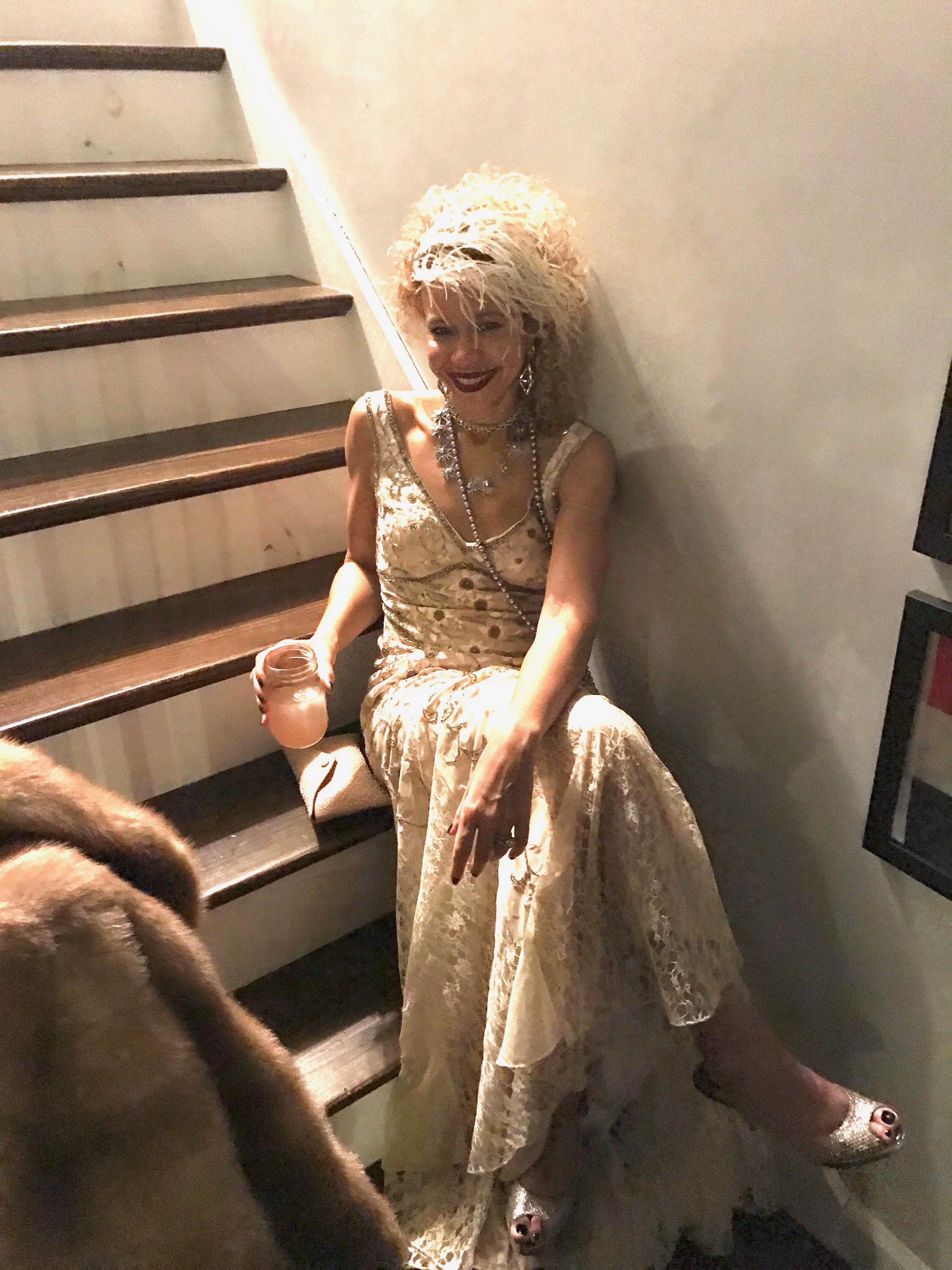 However, I don't have the time, energy or pocketbook to purchase a new dress for every event.  That's why my Partner-In-Fashion-Crime, Renée Billy of Billy Hendrix, and I are going to tell you how we #ReWerked a 6-year old dress I wore recently to a black-tie dinner party.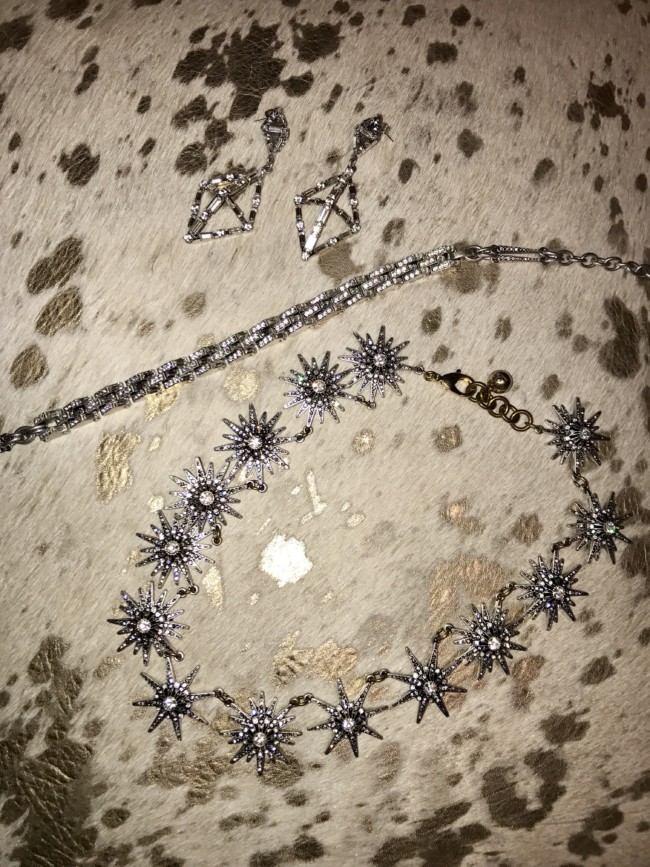 I first wore this dress to my husband's surprise 40th birthday party about six years ago.  I bought it off the rack at Bloomingdale's and remember comfortably dancing the night away with family and friends.  Shout out to the  #5in5 Fitness Challenge for making sure the dress still fits!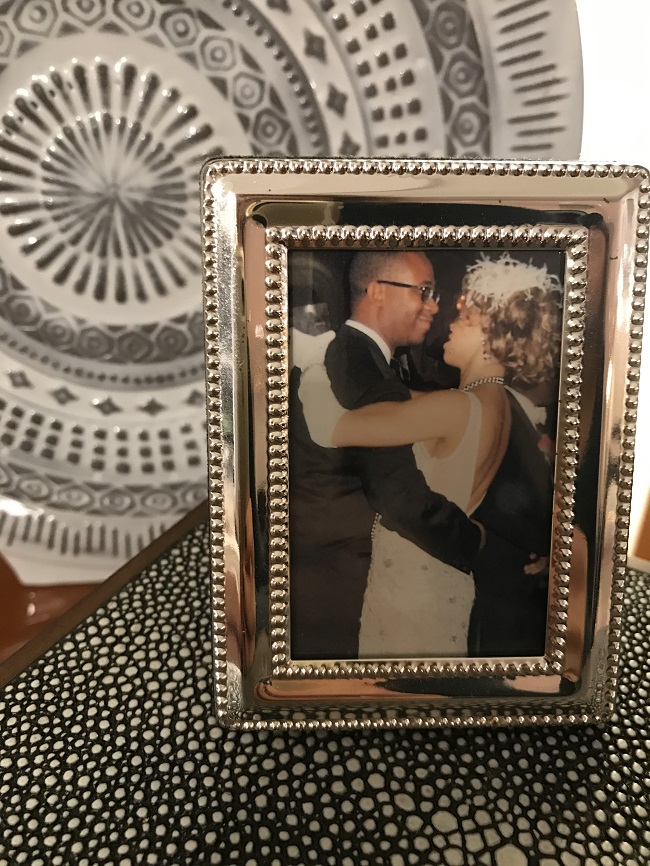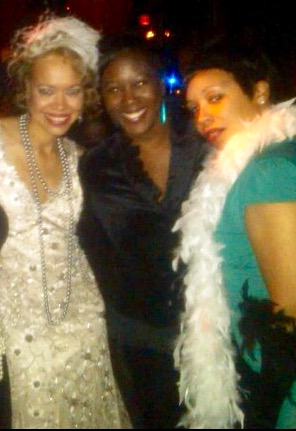 My first advice to you when planning an outfit for a fancy night out is don't wait until the last minute!  Knowing I had several social events from September to the end of the year, I started thinking about what I would wear to each event back in early Fall.   When it comes to dressier affairs, take some time and start planning what you will wear as soon as the event hits your calendar.  It's practically impossible to find something you love under time pressure.  You generally buy something that's overpriced, ill-fitting and/or trendy when racing the fashion clock.
I called Renée to help #ReWerk my frock so it feels fresh and not like a 6 year old dress collecting cobwebs!  Renée suggested I invest in new jewelry and accessories.  We took a visit to Lulu Frost to check out Lisa Salzer's new collection.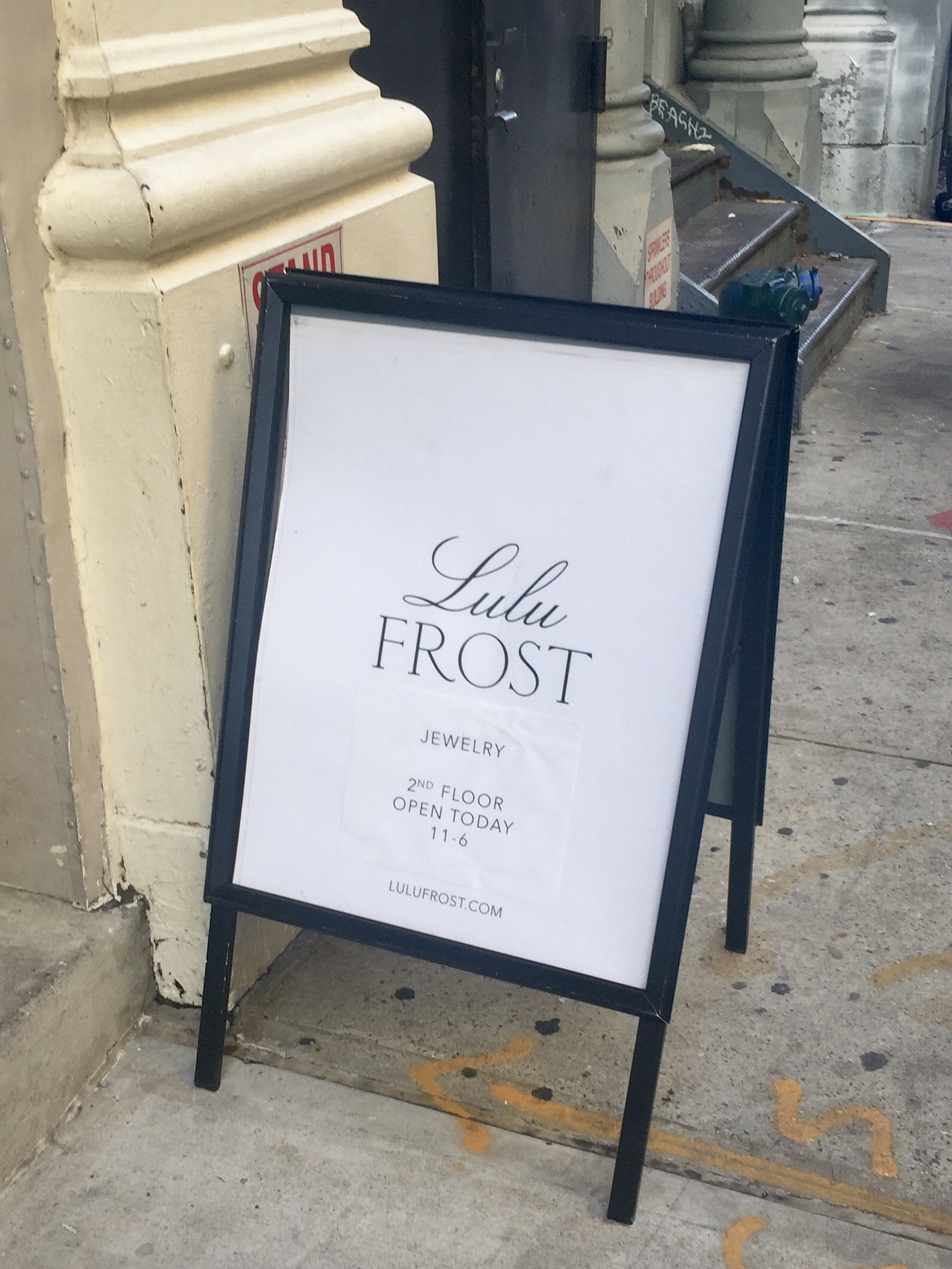 Lisa gave us a tour of her beautiful, light-filled showroom and graciously showed us her new collection, including some vintage pieces and fine jewelry.  Everything she makes is simply exquisite!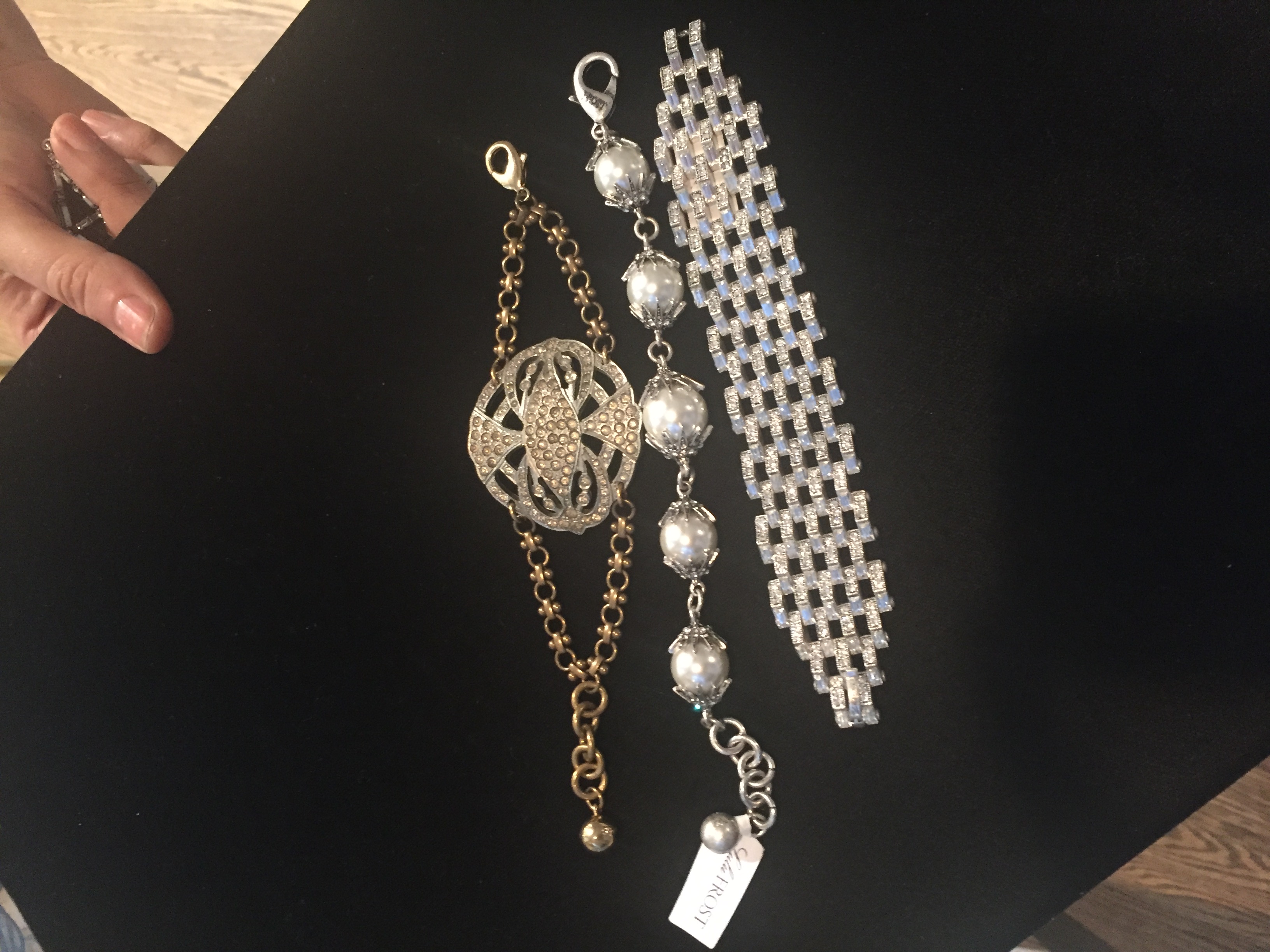 Lisa, Renée and I had a blast playing dress-up in the LuLu Frost showroom.  Renée describes why this dress is still current in the video below.
After discussing several options, I slipped on the dress so we could see which jewelry complimented my best features, the dress and the look we wanted to achieve.  We even considered a jeweled headpiece!
After much back and forth, we decided these jeweled art-deco earrings and choker complimented the dress' elegant beading and roaring 1920's motif.  LuLu Frost's collection is so darn beautiful and well crafted that Renée and I wanted to buy up the whole store!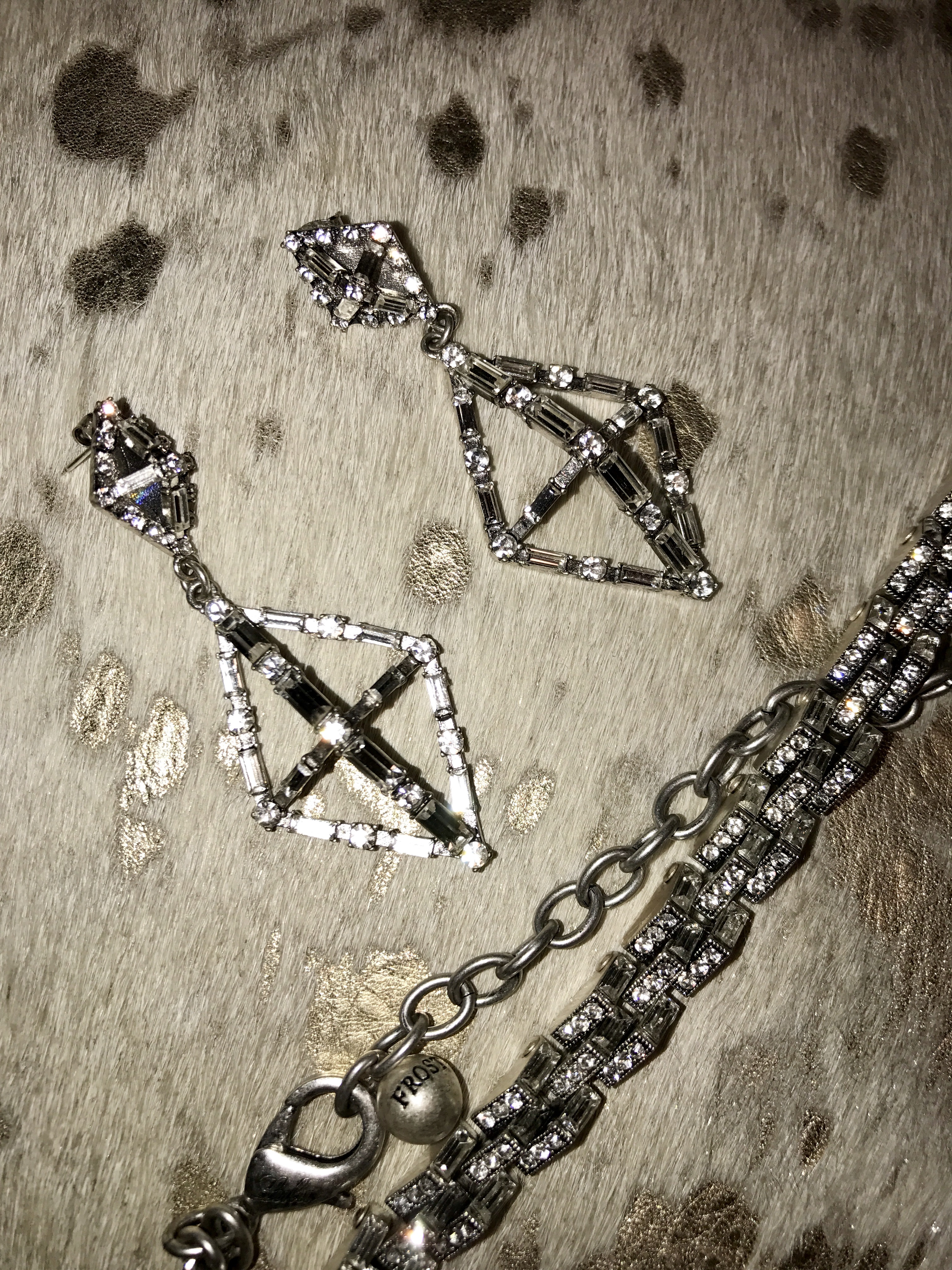 Since I decided to wear this dress to a "Clue" themed black-tie holiday party, I added a few more layers of necklaces with one exaggerated length. I also pulled out the headpiece which I wore with the original look 6 years ago.  I #ReWerked the headpiece by wearing it lower on my head so that the feathers created a seductive veil over my face.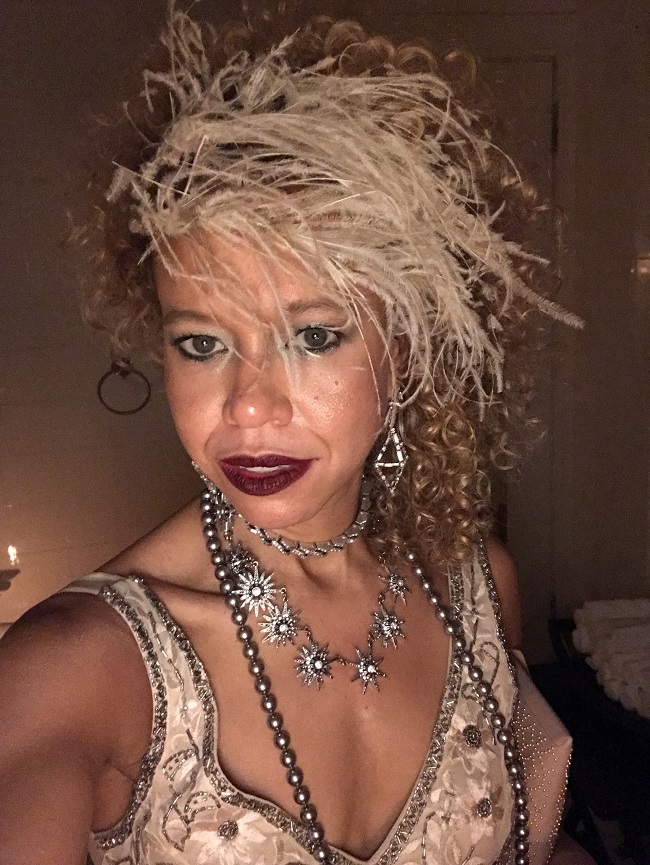 The new jewelry coupled with the timeless silhouette gave the dress a fresh feel.  C'mon, if I had not spilled the beans, would you have known this dress was six-years old?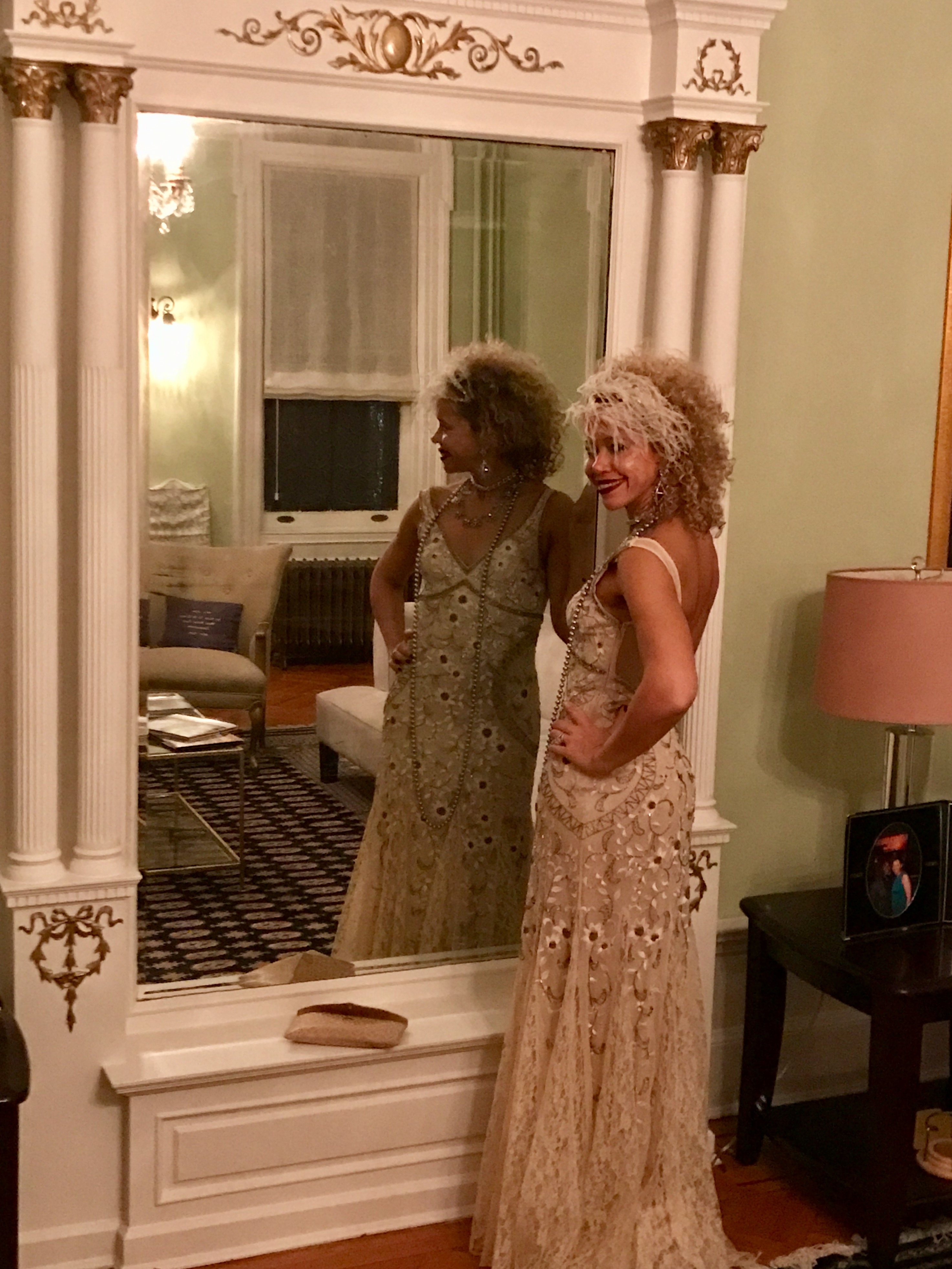 When selecting the new jewelry I would purchase, Renée and I choose items that could integrate into my wardrobe and that I could wear many times.
As you plan what to wear in the coming weeks to office holiday parties, family gatherings and New Years' blowouts, consider how you can #ReWerk something old and make it new again.  Then, use all that money you saved from not buying a new dress and purchase new accessories.  #Hubbs is likely to see some fault in this logic.  Oh well, you can't please them all!
As always, thank you for stopping by Jackie Unfiltered.  Please let us know you how you #ReWerk the clothing in your closets.  We love a good fashion story!
xoxo,
Jackie & Renée