Spring has certainly sprung here in New York City.  The trees are starting to show lush green leaves.  Pretty pink cherry blossoms are blooming everywhere you turn.  Folks are starting to shed their winter layers and walk the streets again.  With the changing of the season, friends always ask me, "How can I mix up my wardrobe during this transitional season between fur and sundresses?"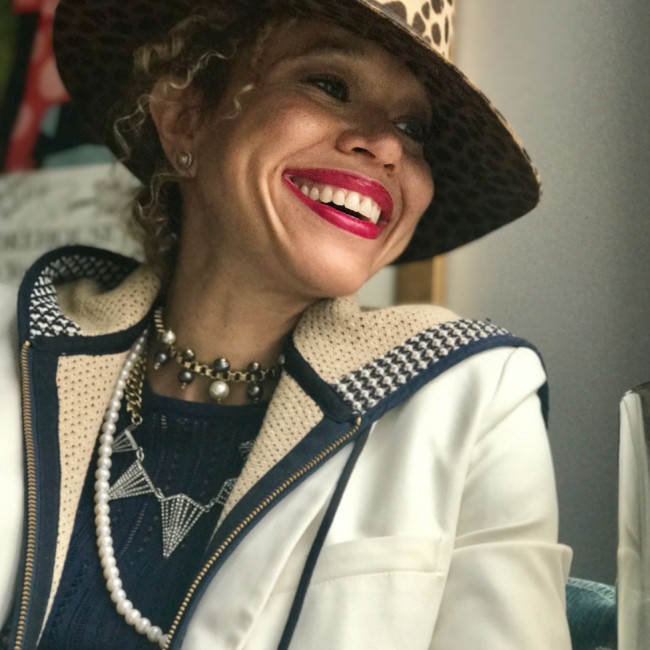 My answer is always the same.  Add a few fun accessories like layered necklaces paired with studded earrings.  Buy a new textured brim and slip on a lighter colored blazer for those days and nights still carrying a winter chill.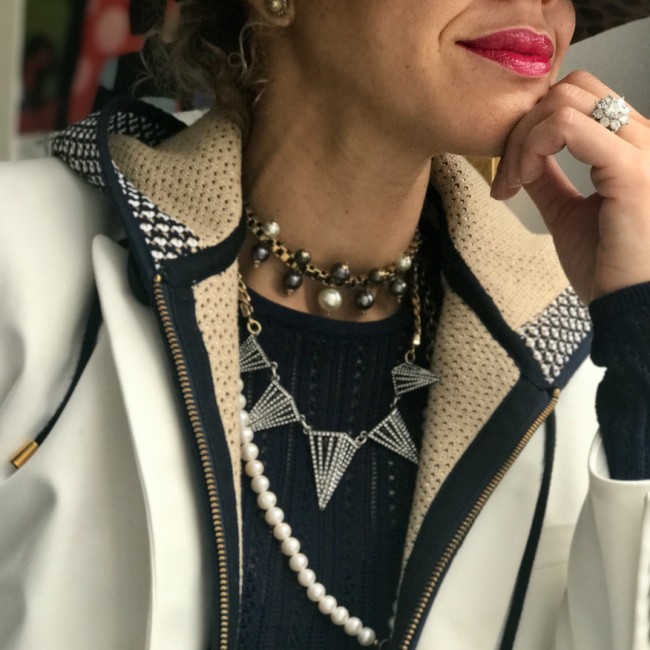 This look will take me from day to night. During the day as I run around from meetings to errands and then to the gym, I throw this on with boyfriend jeans and a platform sandal or clog.  In the evening, I switch to a dressier sandal, grab a clutch, smudge on some eyeliner and a apply a deeper lip color.  Who has time to switch up their looks all day?  Not me!  For outfit deets, scroll through the links below.
As always, thank you for stopping by Jackie Unfiltered. We hope you are enjoying Spring as much we are over here.  Wait a second, did someone just say #RoseAllDay?  (Just kidding.  Not Really.)
xoxo,
Jackie