This look is perfect for a casual day at the office, running errands on the weekends, a quick bite with girlfriends during the holiday or even an impromptu date night with your boo.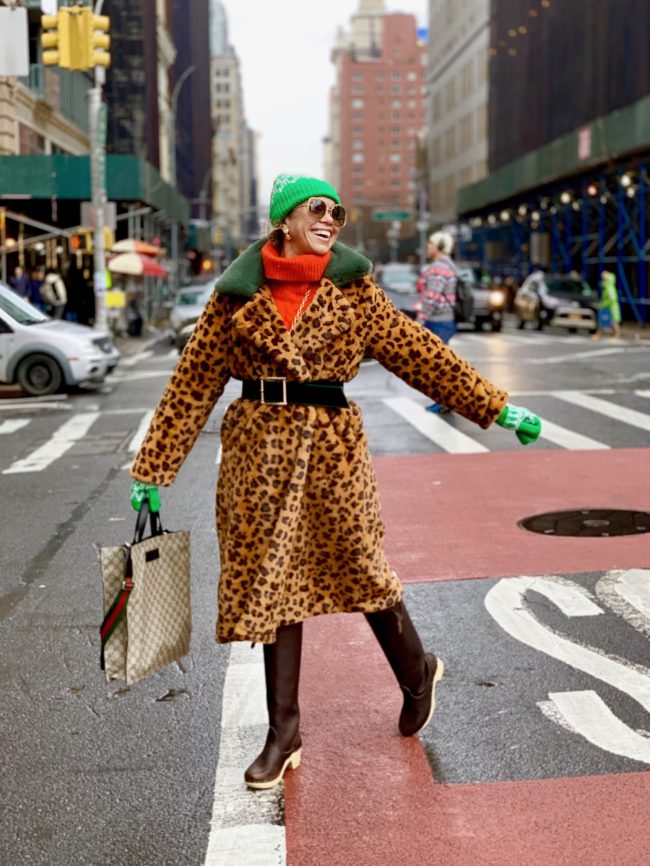 I didn't mention in my last post that my new favorite leopard coat has a detachable green velvet belt! Well, it does. There is nothing that a curvy girl like myself desires more than a cinched waist. I shouldn't love a piece of fabric this much. How-so-eva, it's the little things that matter most in life …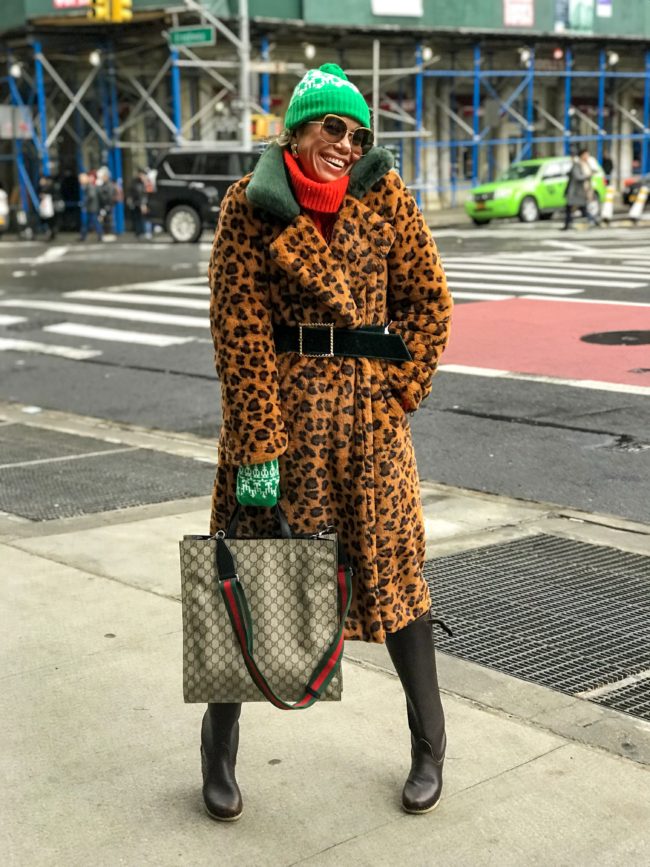 If you care about the rest of this joint (how could you given the exceptional coat), the orange sweater is really an oversized sweater dress I bought last winter from H&M. I like that it's oversized because it makes it easier to wear. Effortless but cute style was the goal today as I ran around NYC from appointment to appointment jumping on and off trains in freezing cold rain.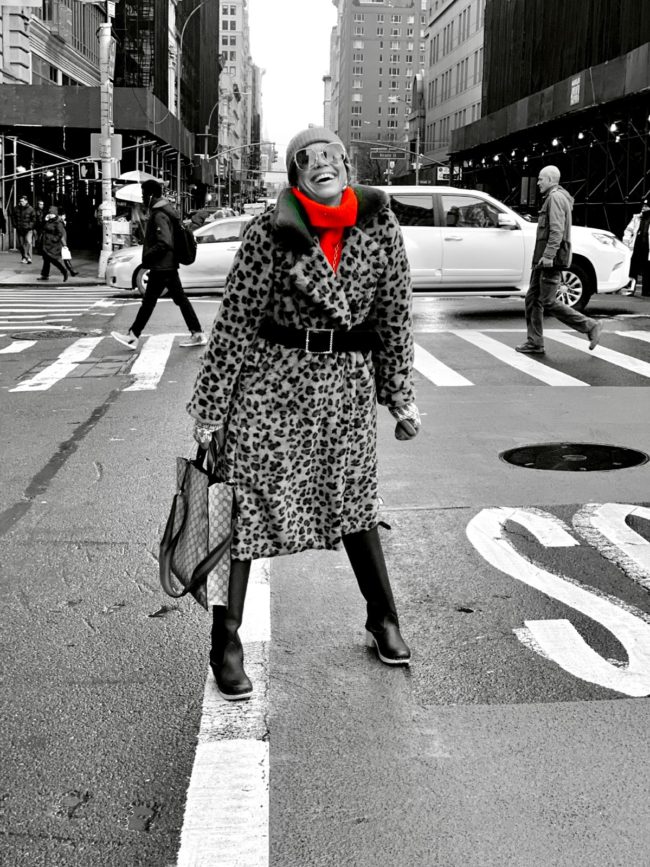 The knee high dark brown clog boots are from one of my favorite Soho shopping haunts, the No.6 Store. They are sooooo comfortable. Despite the 2.5 inch heel with 1 inch platform, I can walk for miles in these boots. They are also waterproof which is perfect for the NYC weather today. This rich chocolate color reminds me of vintage Ralph Lauren. They are the kind of boots that last a lifetime and only get better with age. The natural patina and scuffs tell the stories of days past.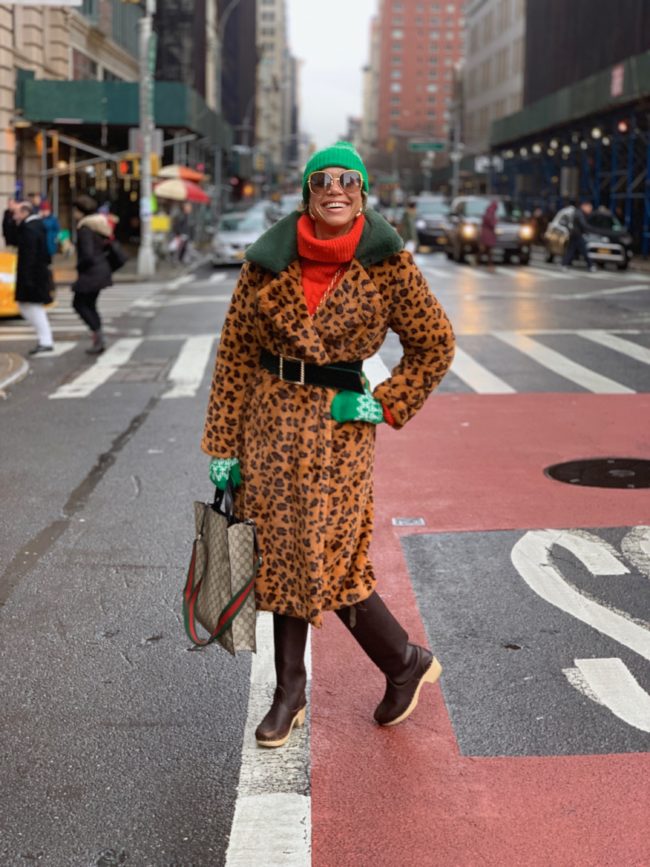 My cheery ski slope green hat and gloves were part of the Tory Sport gifts they sent over a few weeks ago. I think they pair perfectly with the leopard and orange. Thank you again Tory Sport!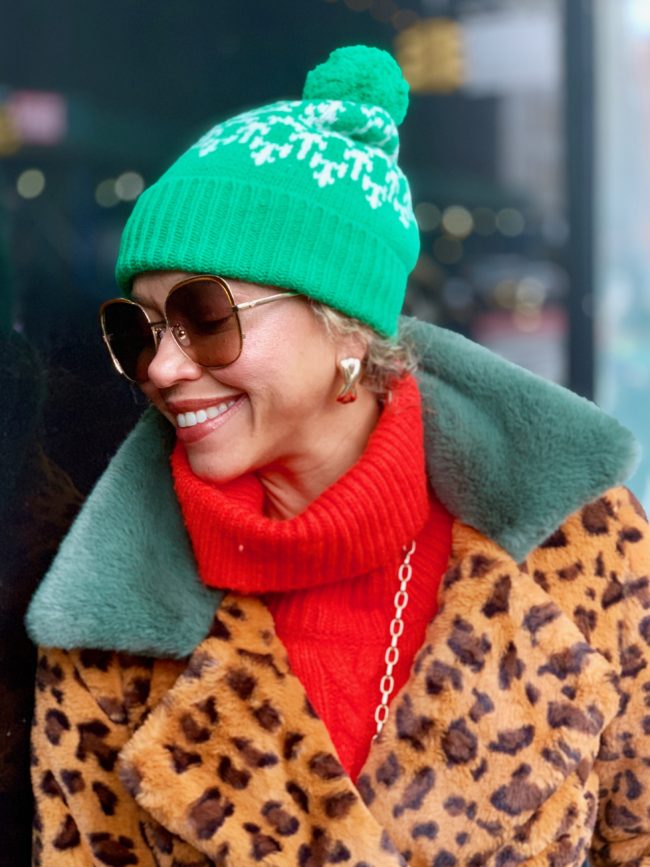 The tote is Gucci from the men's side of the store.It's a recent purchase. Sshhh, please don't tell the #Hubbs. I needed a new tote that would fit my electronics and girlie stuff when I wanted to look professional and put together. The strap is detachable. However, today, the classic green and red Gucci stripe paired perfectly with the rest of my running around town look.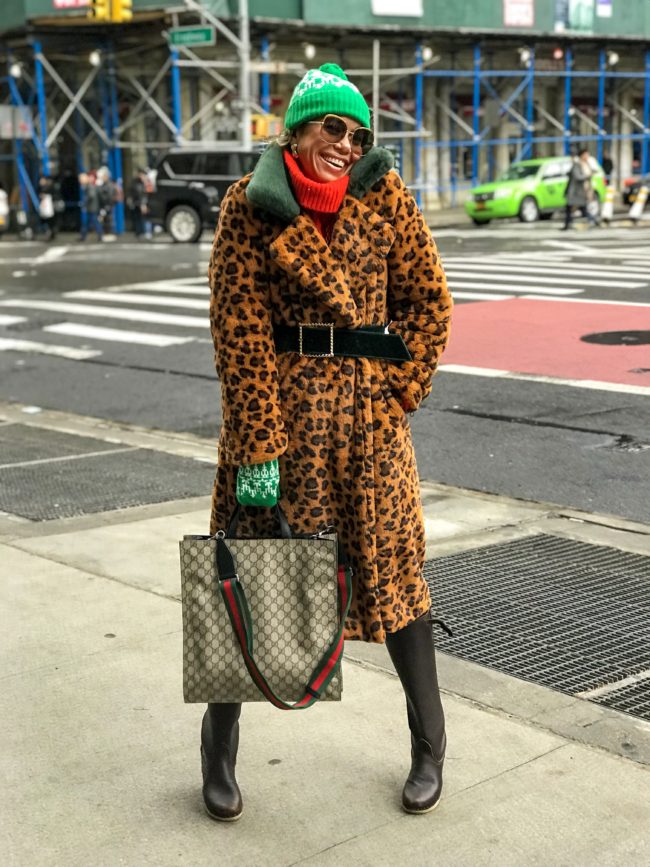 As always, thank youfor stopping by Jackie Unfiltered and taking a look at #JackiesStyleFile. We hope you are enjoying these December days. Tag @jackieunfiltered_ in your holiday posts so we can check out what you're wearing this season!
Xoxo,
Jackie